National Suicide Prevention Lifeline - 988 New Jersey Suicide Prevention Hopeline - 855-654-6735 American Foundation for Suicide Prevention - text TALK to 741741 Suicide ...
Coming soon...District Goal #3 calls for a new recognition program for staff and students. The nomination form will be sent out mid-October. Staff and students who demonstrate our...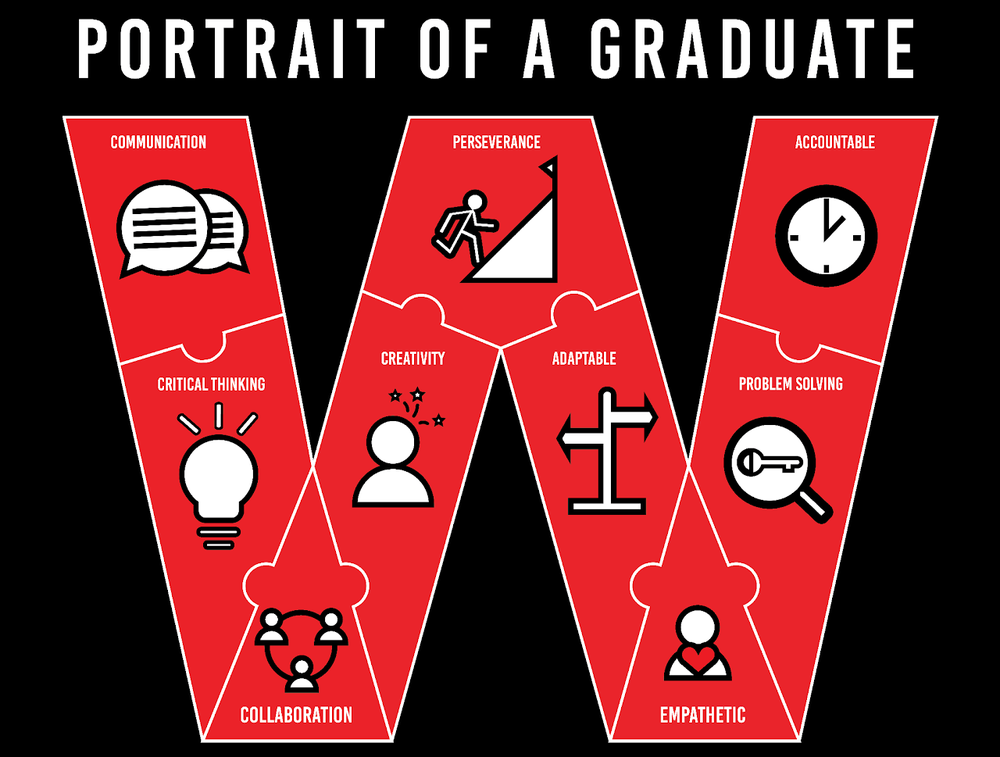 Our Westwood Regional High School Portrait of a Graduate outlines the skills and competencies that we hope our graduates will possess following their time spent growing at Westwoo...