Nothing better than reading a good book together on a gloomy day!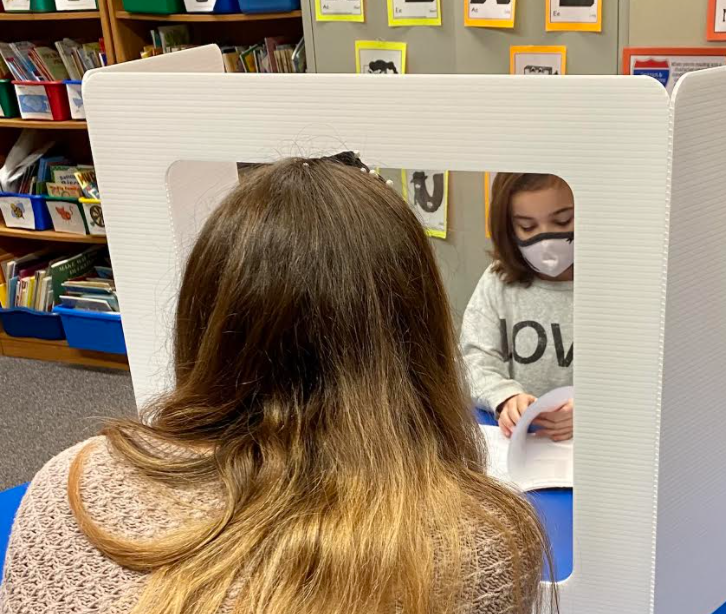 Westwood's Relay for Life captains kicking off the 2021 relay season! Check the weekly update or speak to Julianna Prezzia, Samantha DiBari, or Mrs. Wren for more details about how to sign up or donate! Cardinal Pride!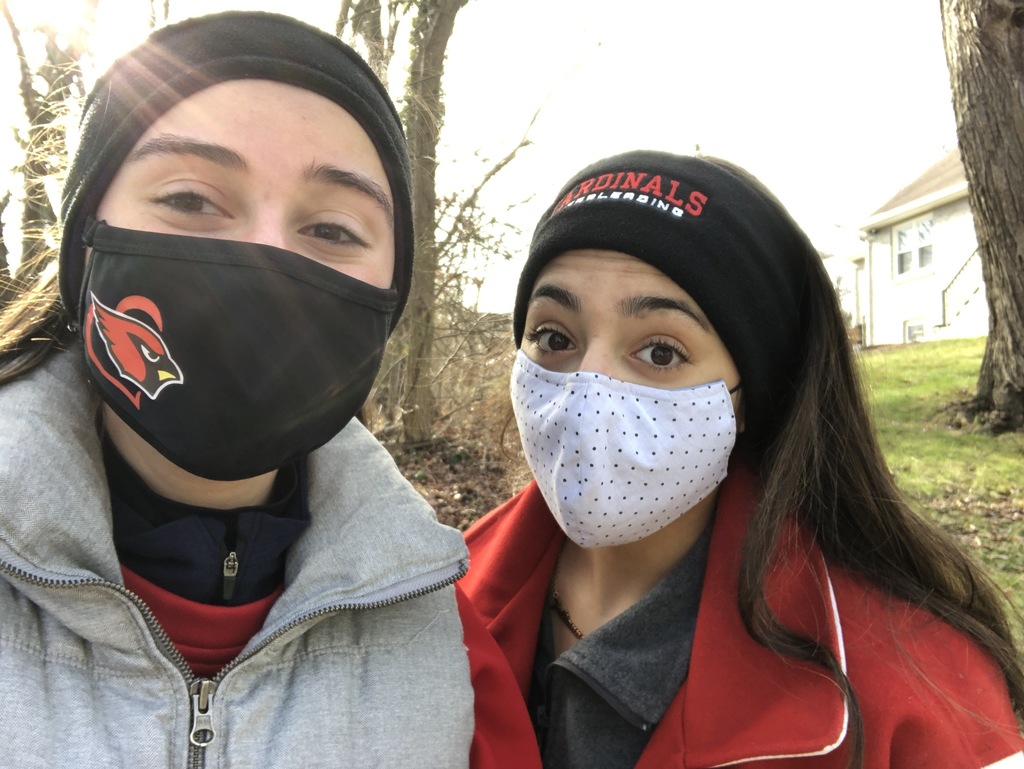 Third graders enjoying trying out their new alternative seating that can be used during outdoor learning lessons!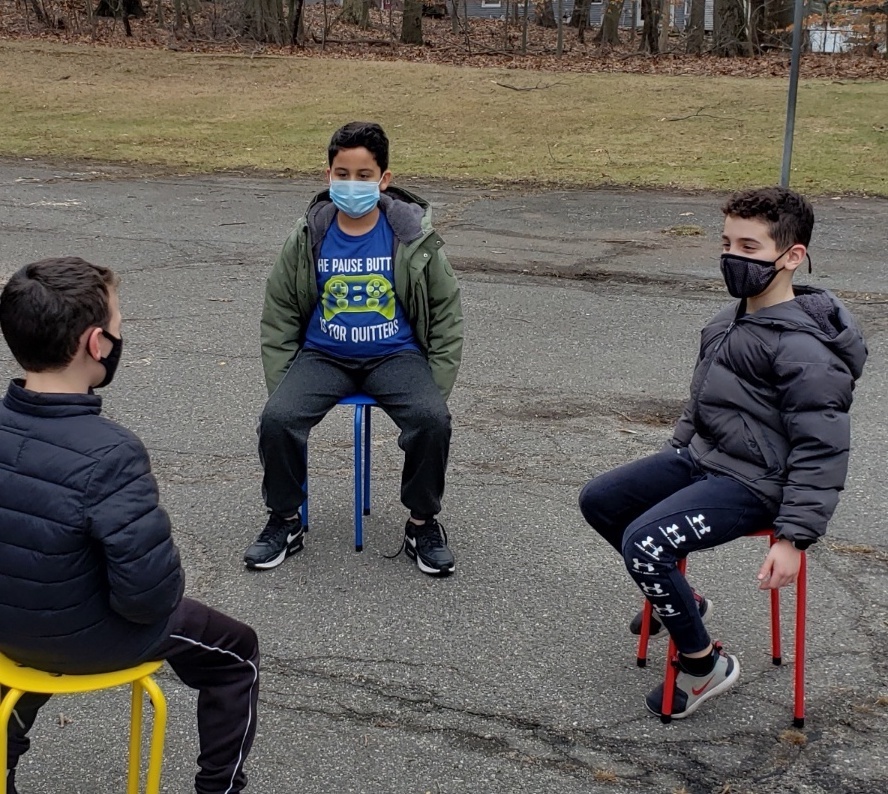 Our first graders are making their opinions count through their writing!
JFG's Wellness Wednesday activity -staff are taking their dose of "Chill Pills" in the form of chocolate! Each M&M has a "prescription" note. These goodies are reminders that we have the power to give ourselves love, patience, positivity & practice mindful eating.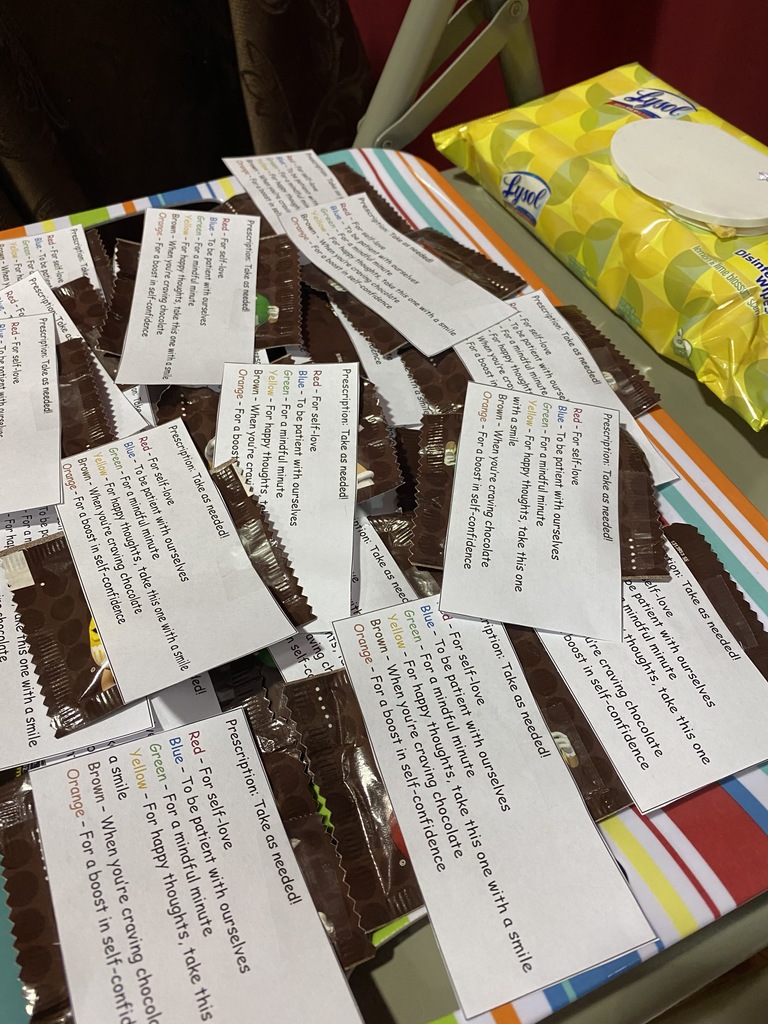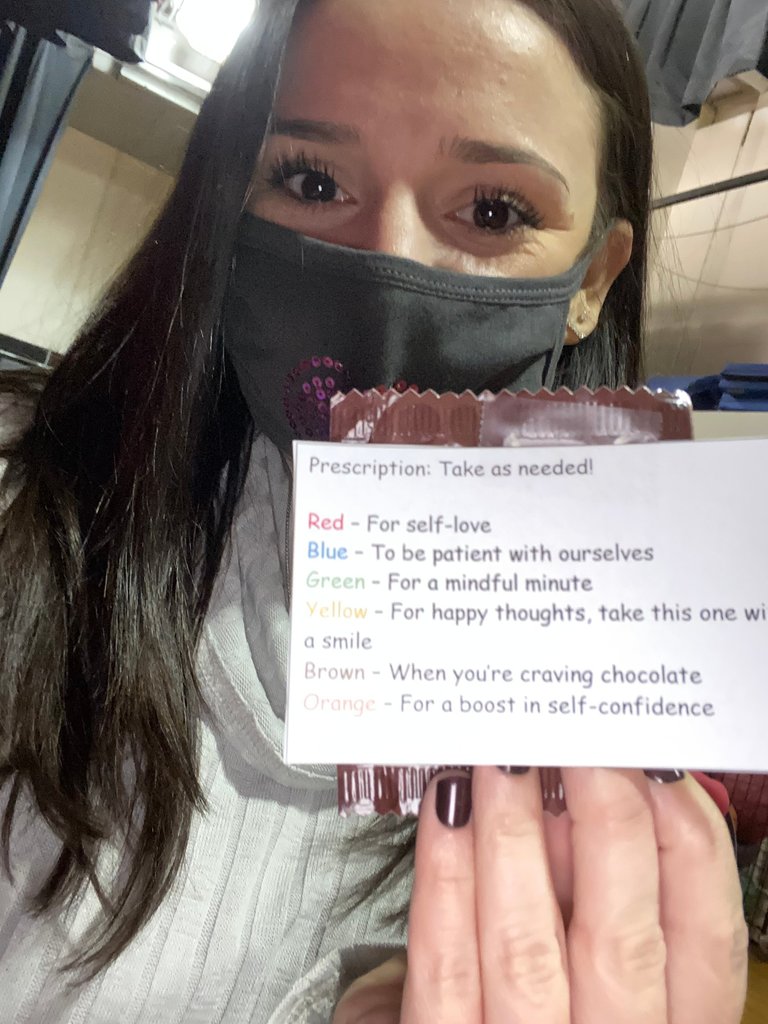 Not only can Brookside first graders gather and interpret data... but they can chart it on their desks!!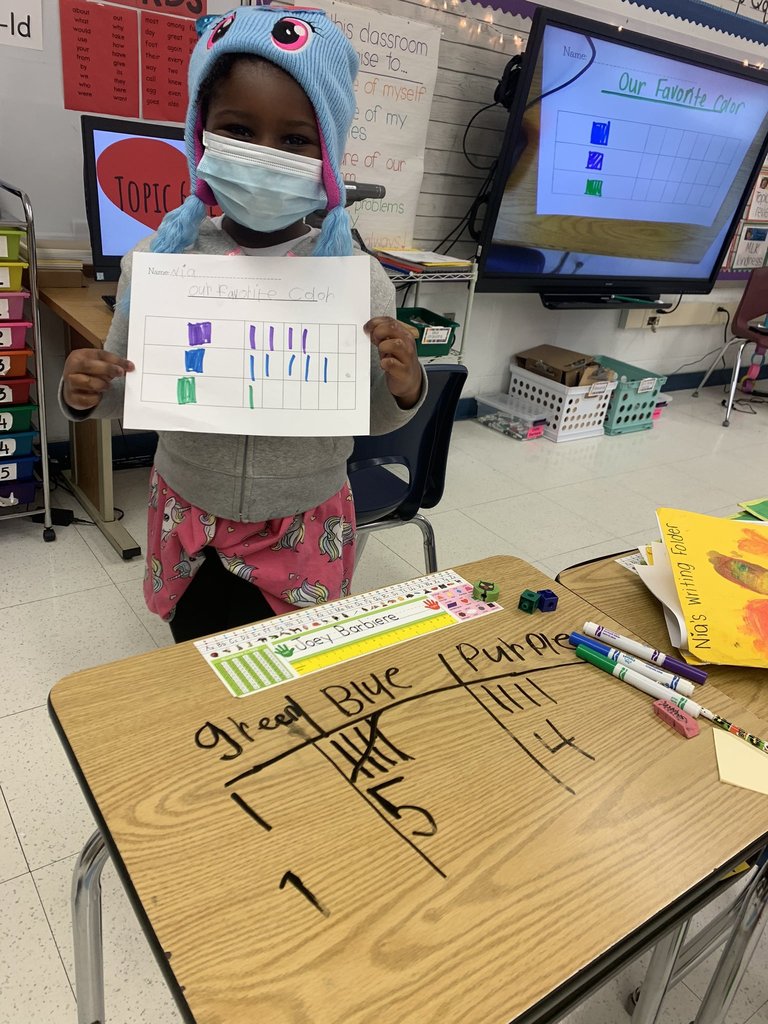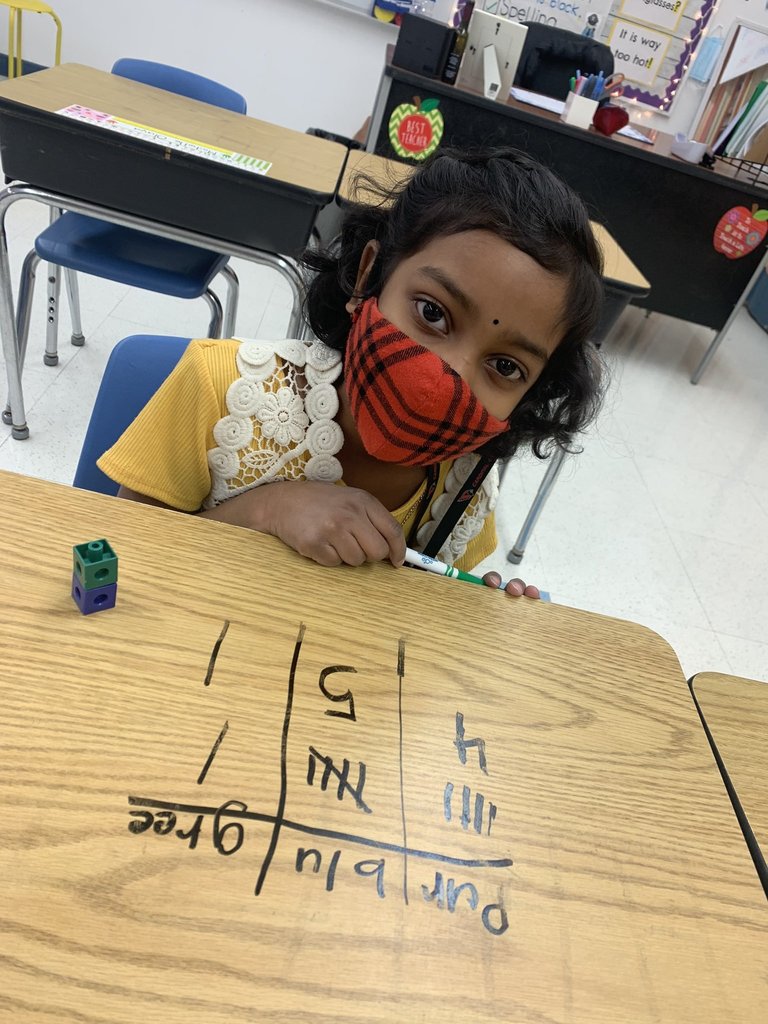 "Real or Fake?" Ms. Baratti's Photography students learn about food advertising and how the ads are made to look better than the actual product. They'll never look at food ads the same again!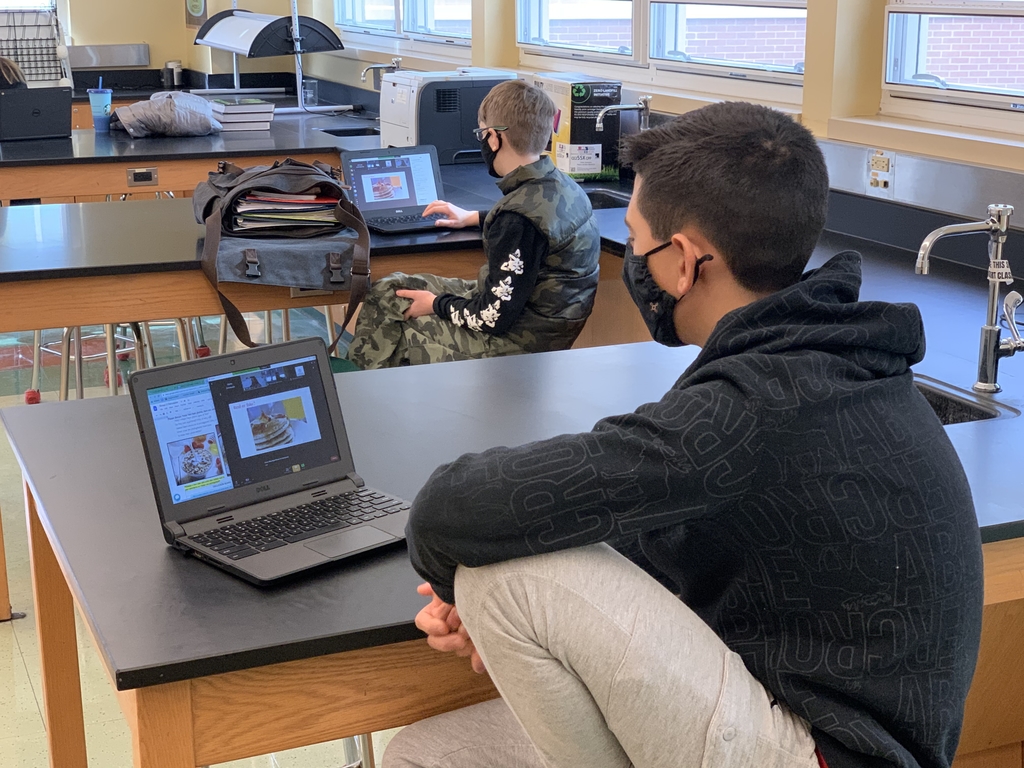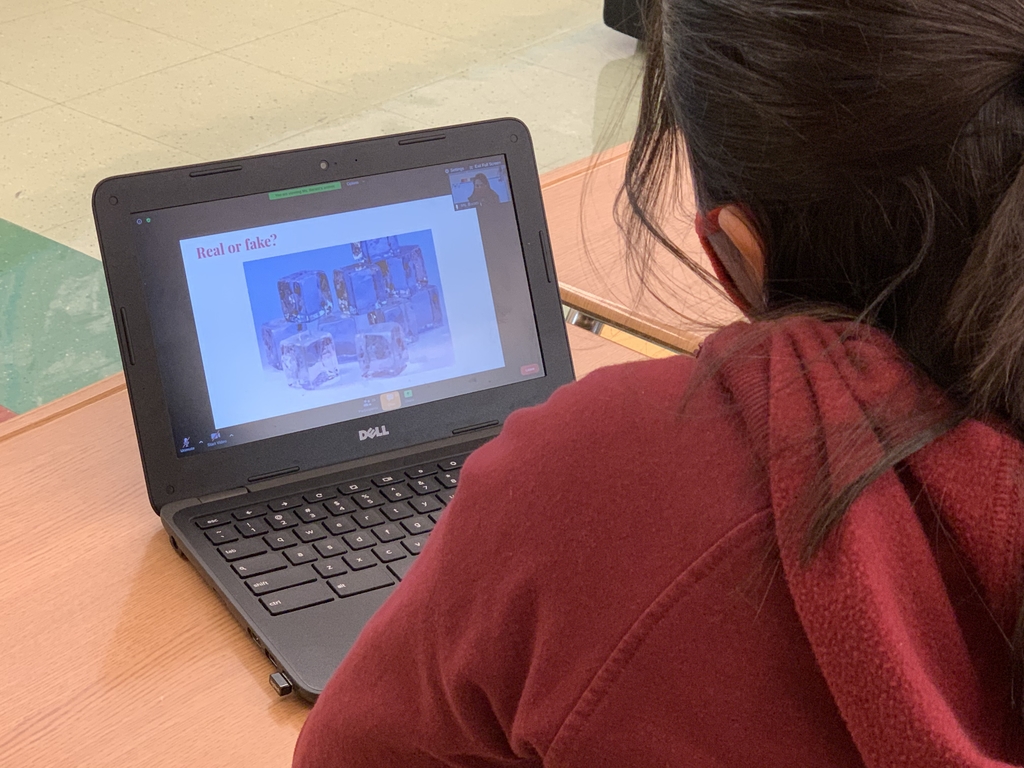 Fourth graders are starting to learn about historical fiction.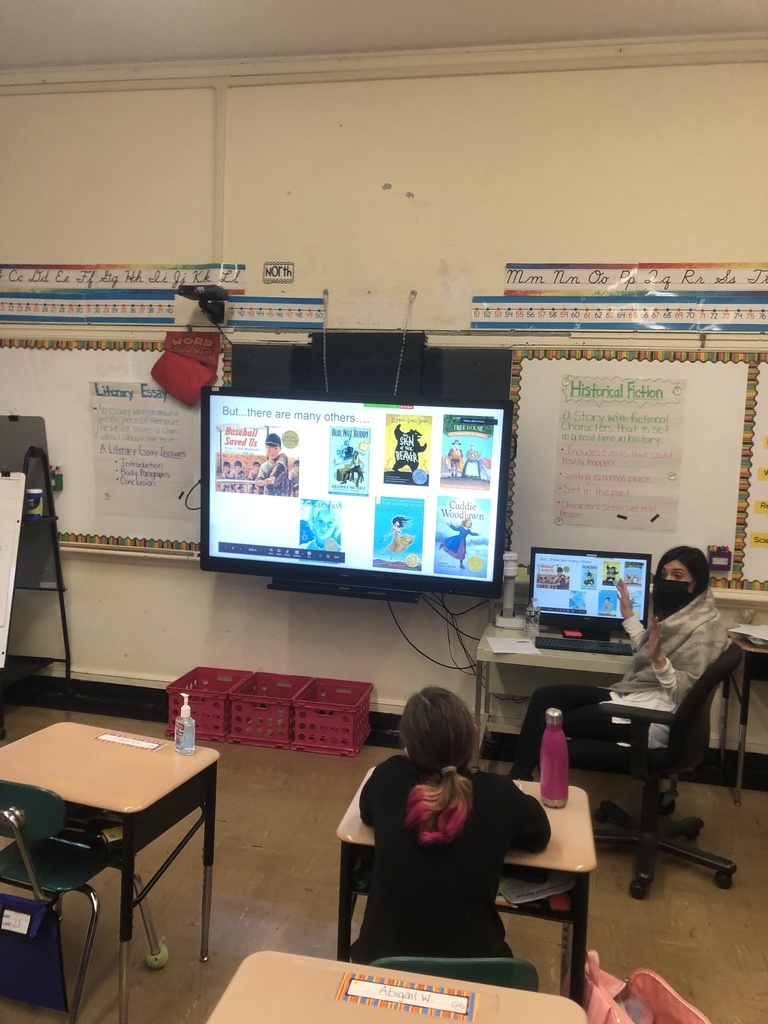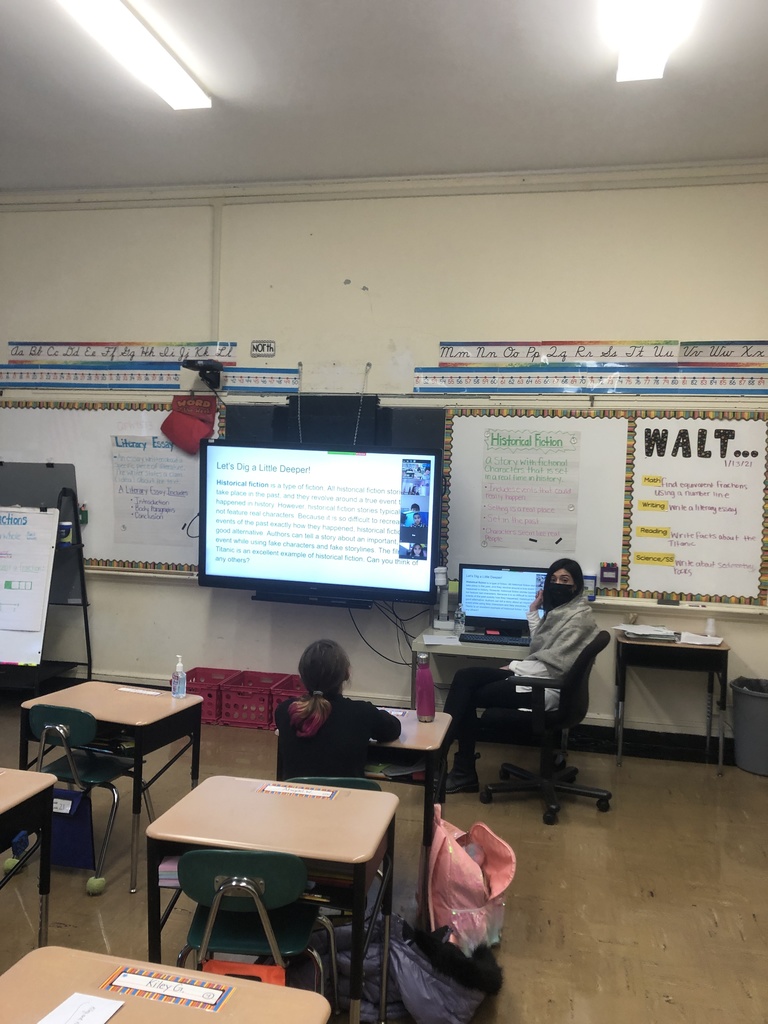 Kindness Challenge for 1/13/21... Be kind to yourself & do a 10 minute exercise!!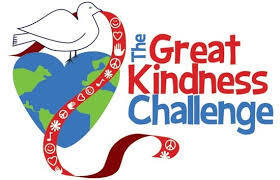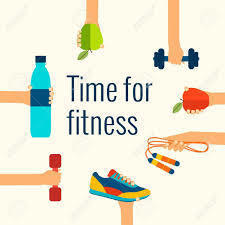 ESL students in second grade continue to practice their listening comprehension skills both at school and from home.
We started reading biographies today in Reading Workshop and loved discussing our famous person in our Zoom breakout rooms.

Westwood's varsity debate team started off the new year by participating from home via zoom 'at' Leonia High School. Marta Bystrowska and Olivia Larsen won third place team overall! Grace Mohr won best judge!! Congratulations to all! Go cards!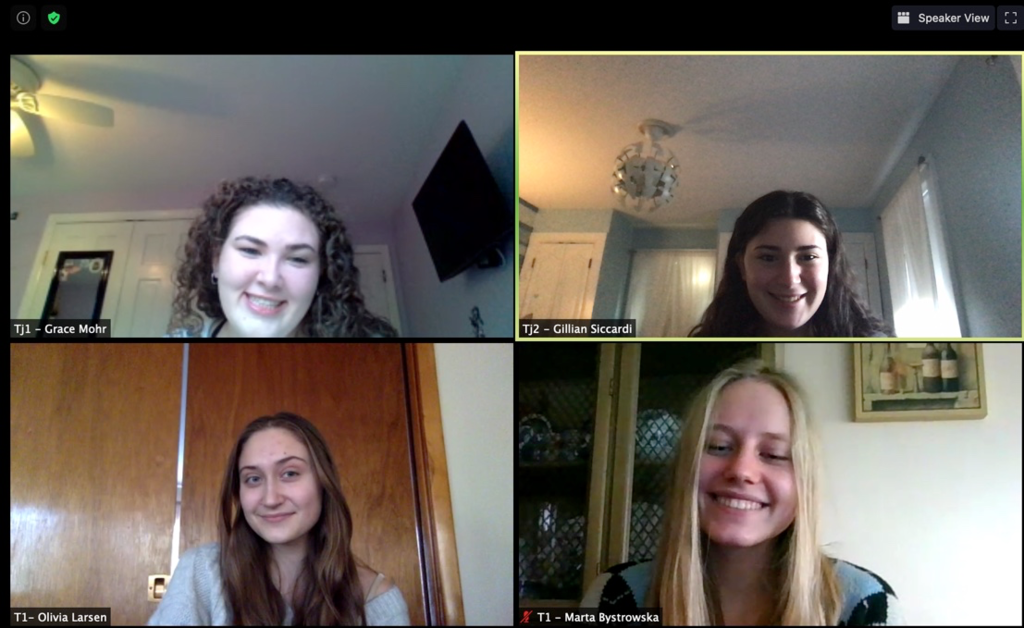 Students used items that would typically be discarded to create Found Art. The spark plugs can even be changed out on this lawnmower!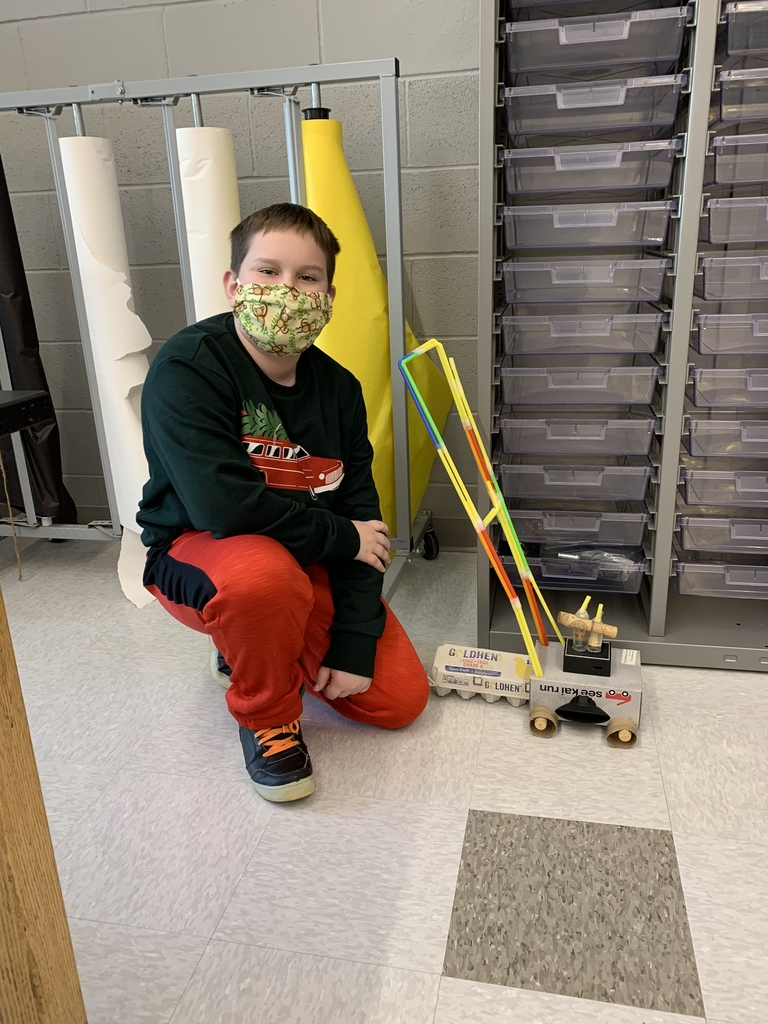 Mrs. Kemple's Biology classes made bread dough and watched the dough rise to learn about fermentation. Some students participated from home via zoom!

Sixth graders are building and testing paper glider designs as part of the brainstorming process after learning about Newton's three laws and how it relates to flight and aerodynamics!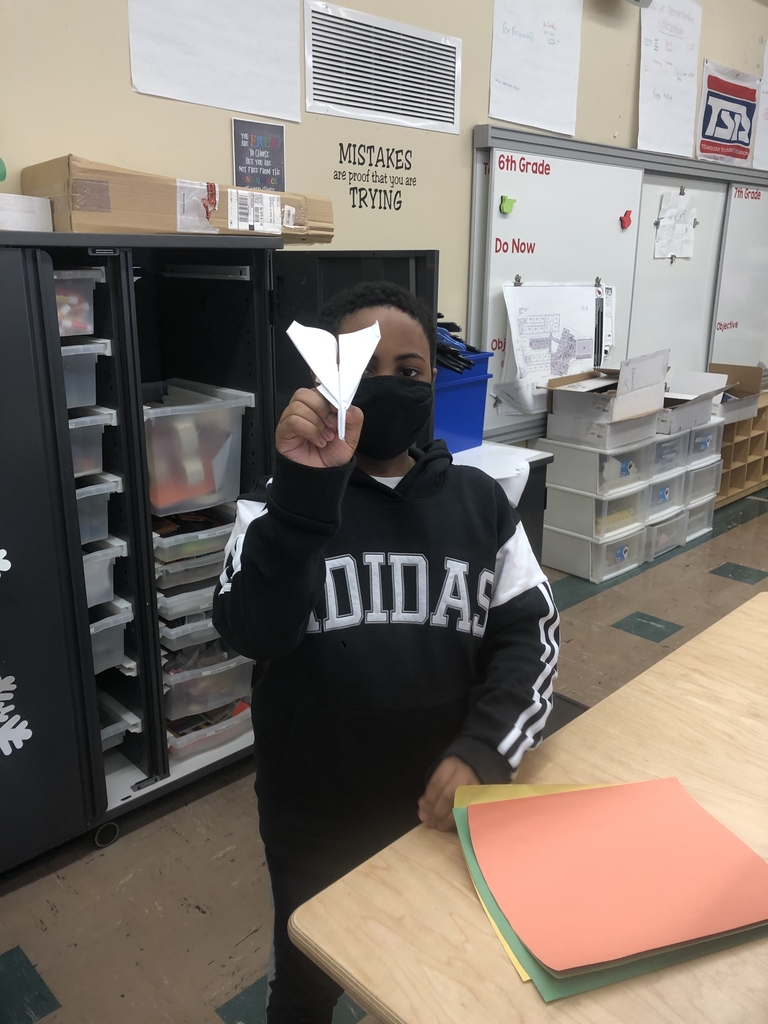 Students in AP Physics 2 are in for a shock as Mr. Chen shocks himself to help students study electric field and potential concepts using a Whimhurst Generator and a Van de Graaf machine.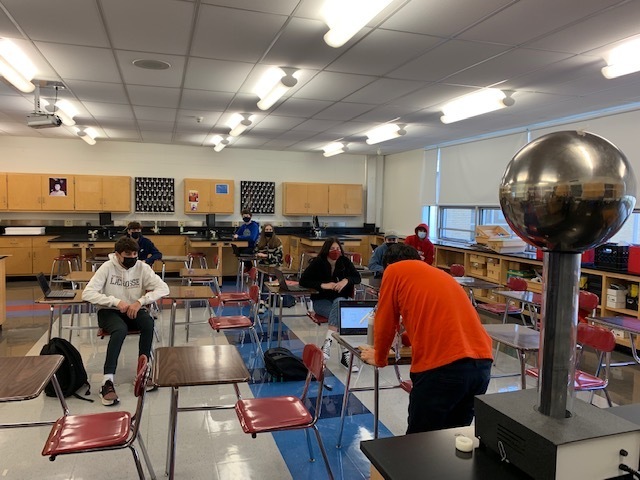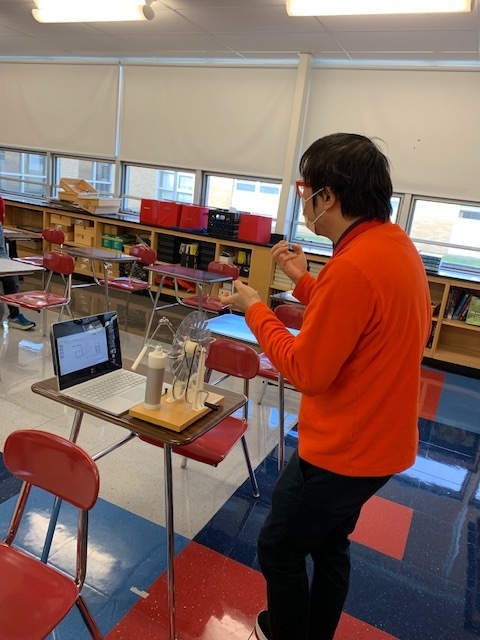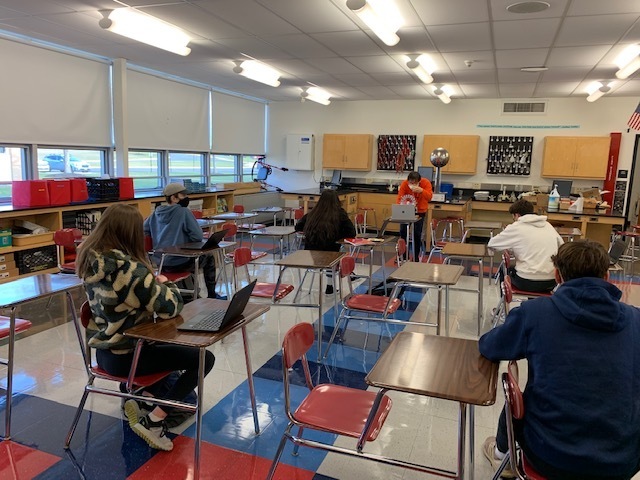 Creating the authors of our future!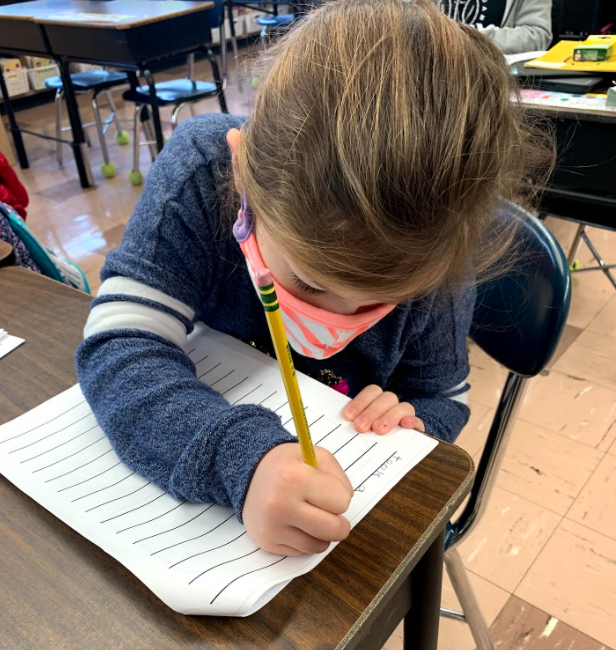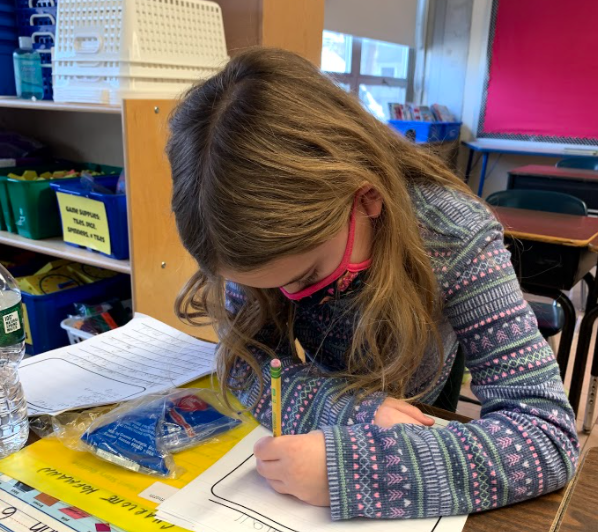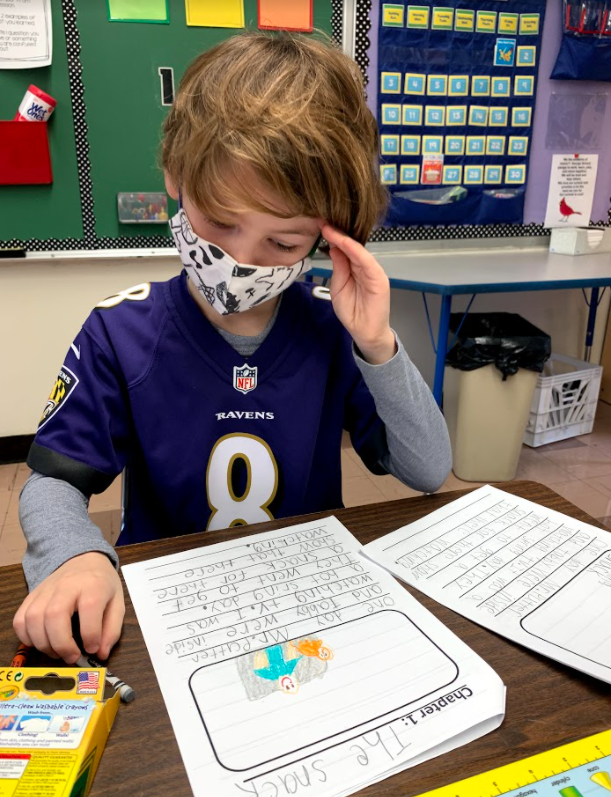 The New Year lets us reflect and resolve our goals, best practices, and positive change!
JFG's first Wellness Wednesday of 2021! 2021 is our year to focus on self-care & being kind to ourselves. This notepad is dedicated to being all about us - using it for self-care reminders, positive & creative thoughts, and/or dreams & goals!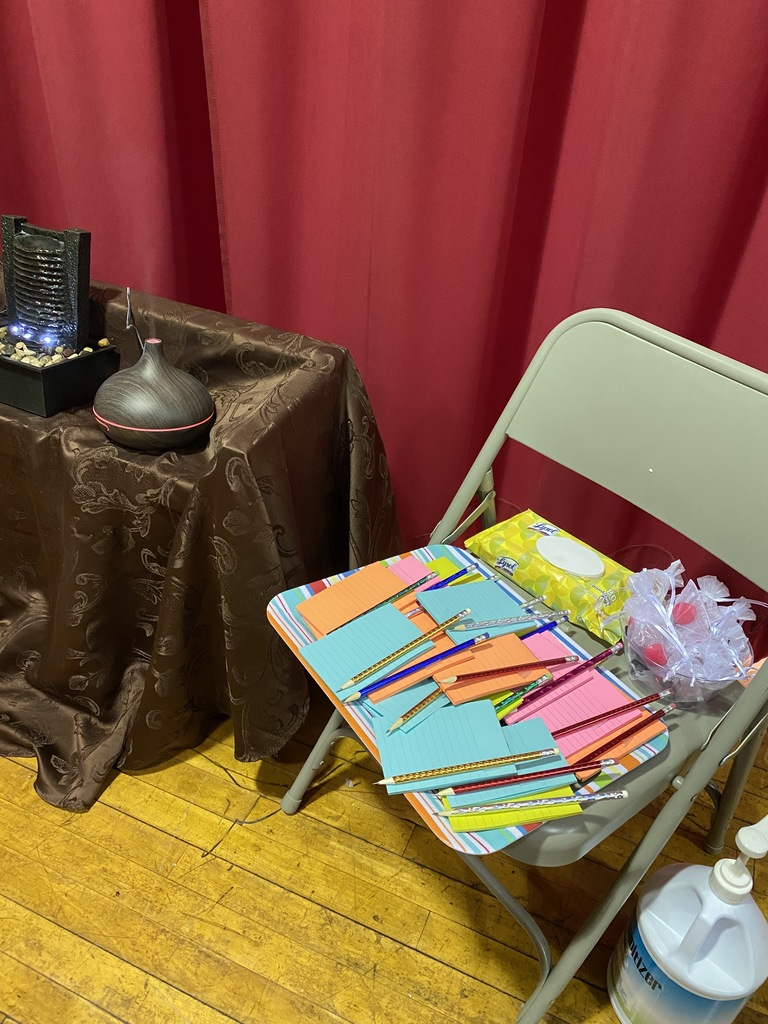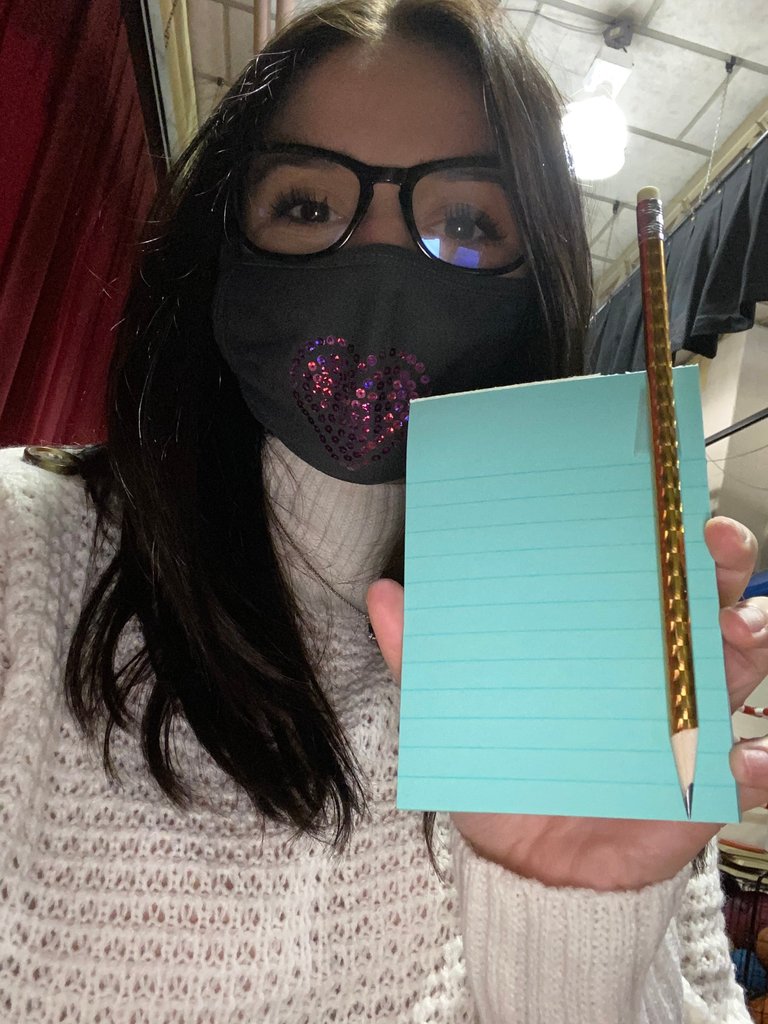 Happy New Year! Using their Writer's Toolbox, hybrid and remote Fifth Graders started the New Year by writing goals and resolutions. Students thought of personal and academic goals and provided examples of ways to achieve their goals.