Thank you to everyone who came out for our Incoming 9th Grade Parent Orientation! Thank you to our current students who shared their advice and experiences at Westwood Regional High School.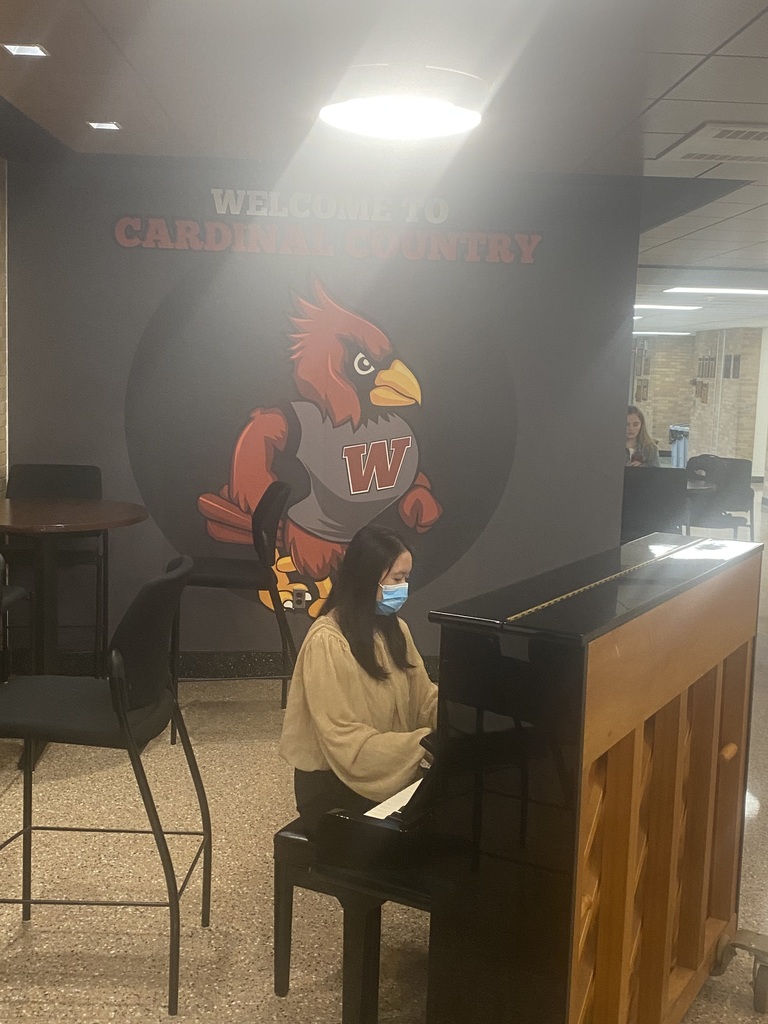 Spring is here! Our annual appearance in our high school courtyard! Although they are not Cardinals, we welcome them anyway!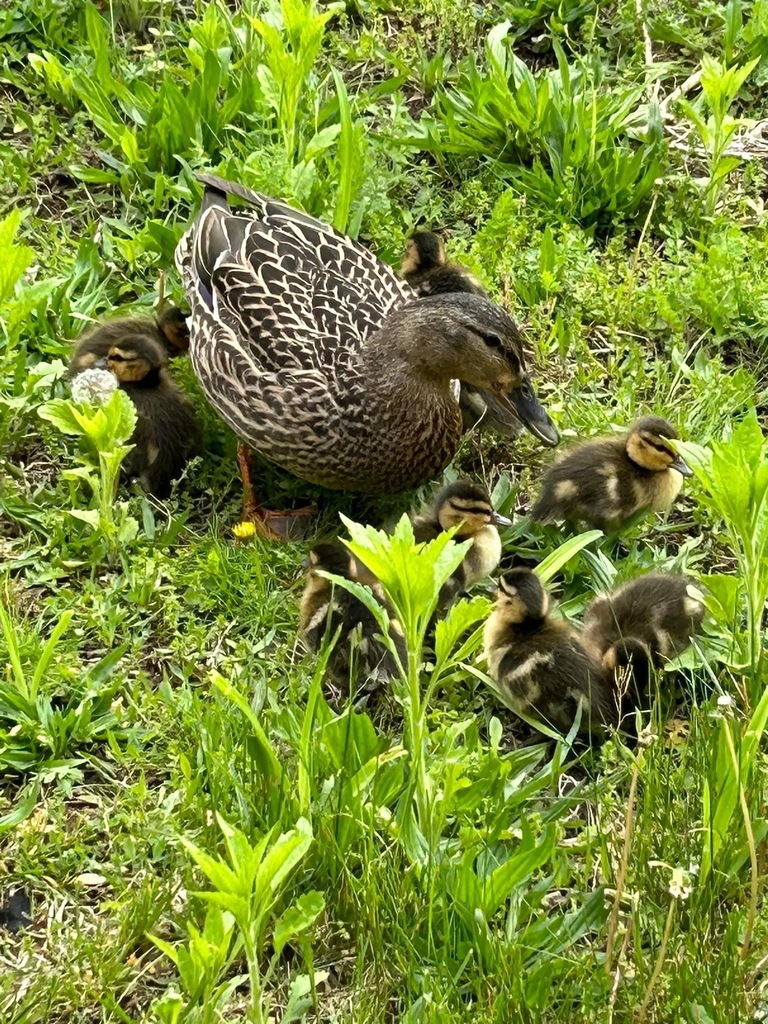 May 1st is National Decision Day! Seniors signing their banner and posing for their photo. We are so proud of all of our seniors regardless of the path they are taking after high school. Cardinal Pride!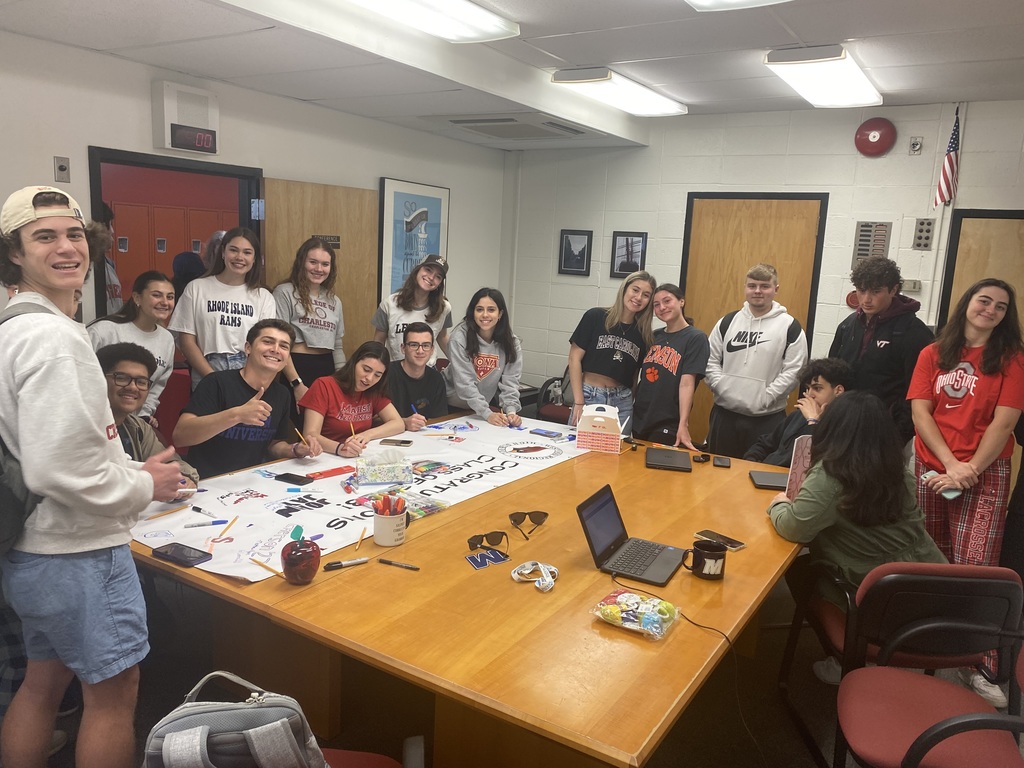 WACADECA did outstanding at Nationals! We finished 8th out of 28 schools in Division IV. Students earned 11 medals, 1 plaque and $1000 in scholarships. Standout performances by: Aaron Zeiler: Team High Scorer, Silver in Music, Bronze in Economics, Silver in Science, Silver in Social Science Daniel Shotkin: Team MVP, Gold in Social Science, Bronze in Speech, Gold in Essay, 3rd overall in his division (earned plaque and scholarship) Ashley Molina: Silver in Speech Nicholas Kawasaki: Silver in Economics, Silver in Social Science, Bronze in Essay Out of all teams (including national champions) we were 21st out of 55 overall. We were the highest scoring NJ team. The kids made friends from Alaska, Chicago, Boston, Iowa, Colorado, California and other places. Thank you Mr. Thomas for guiding our students and for giving them this amazing opportunity that they will remember for the rest of their lives. The entire community is proud of all of you! Go Cards!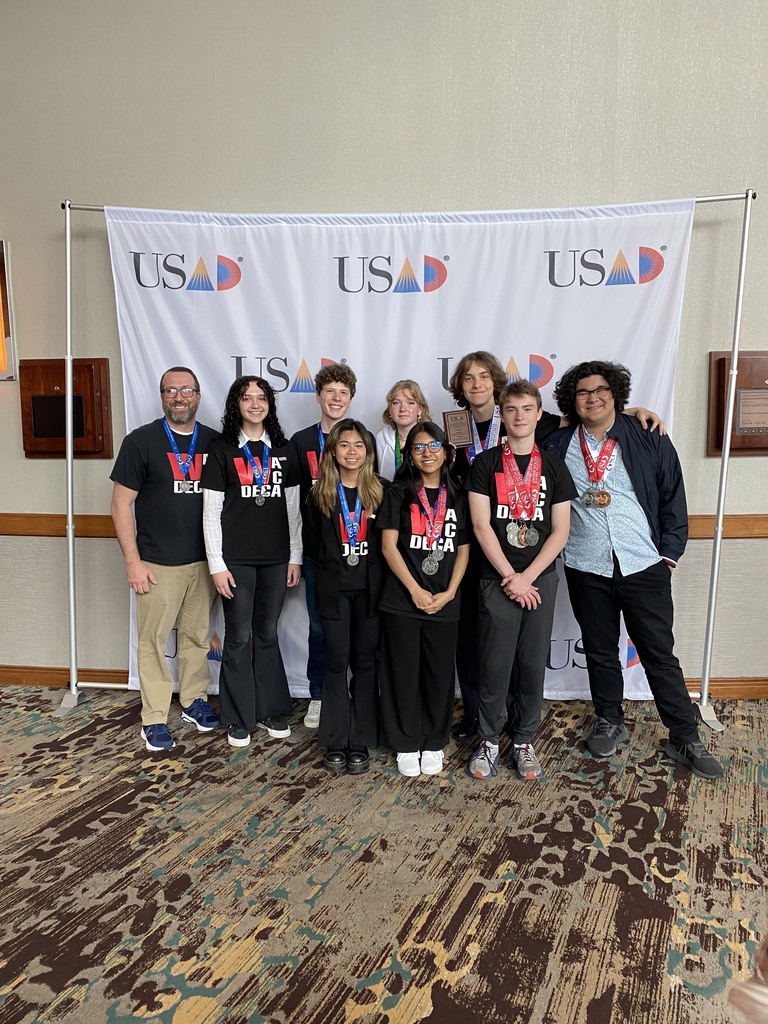 Great fundraiser to raise money for the American Cancer Society! Senior Mia Heid organized the fundraiser and is leading the Cardinal vs. Cancer Team at Relay for Life tomorrow at Pascack Valley High School. Thank you to Mr. Camporeale, Mr. Collier, and Mr. Tresvalles for volunteering to have their head shaved.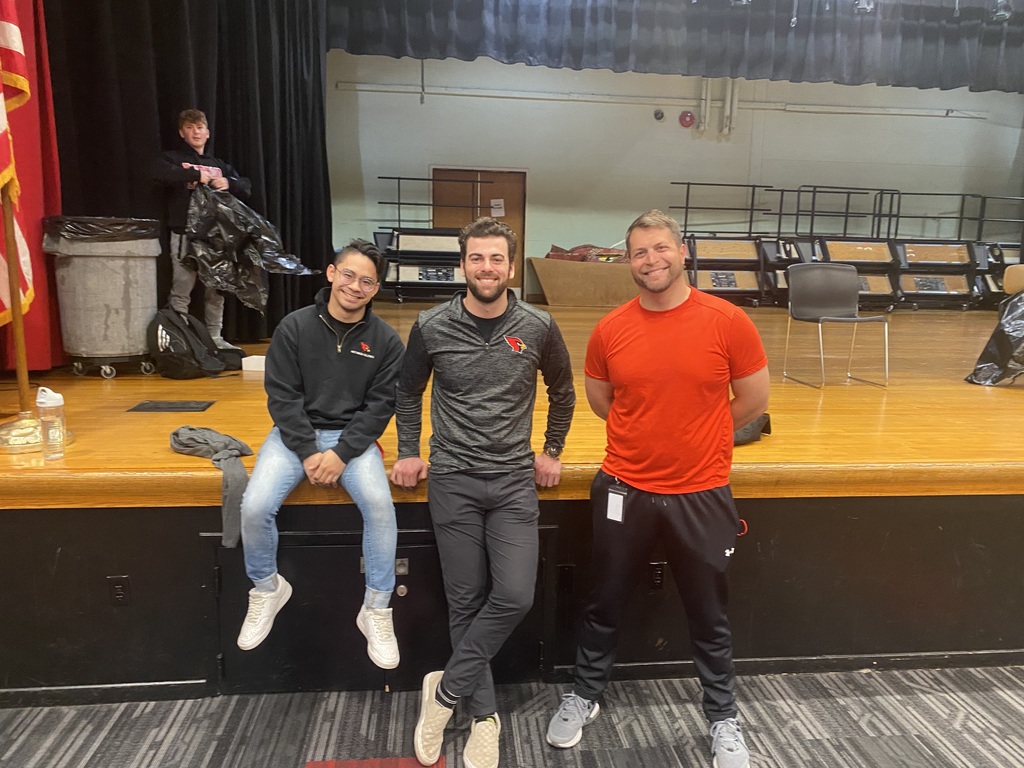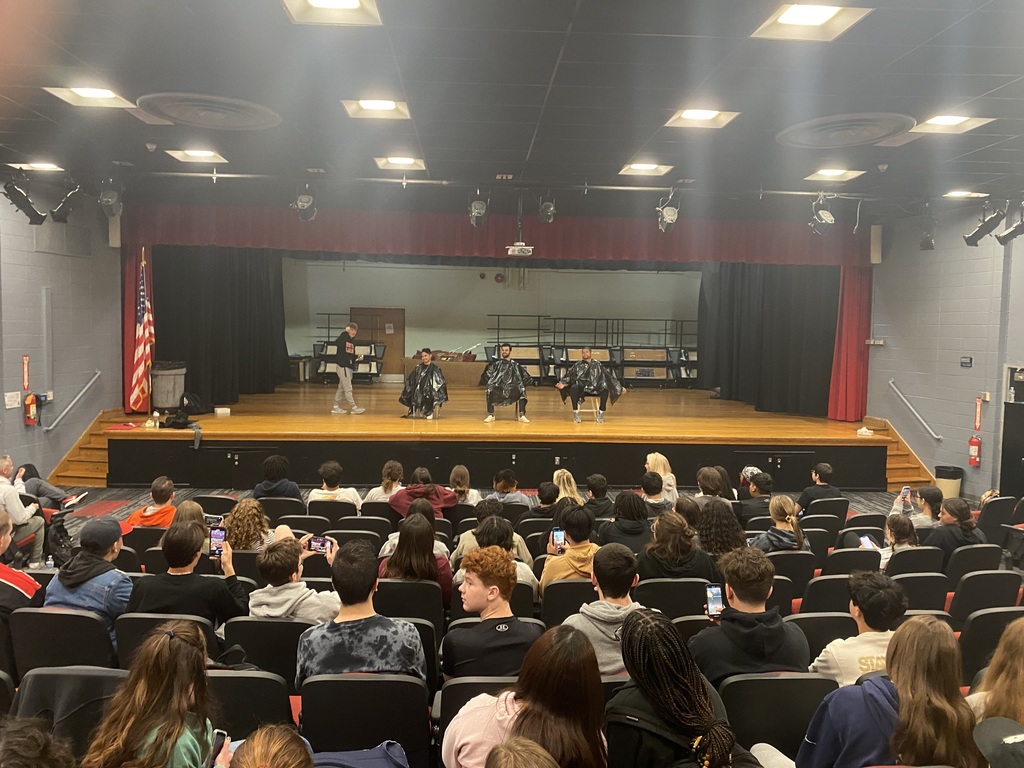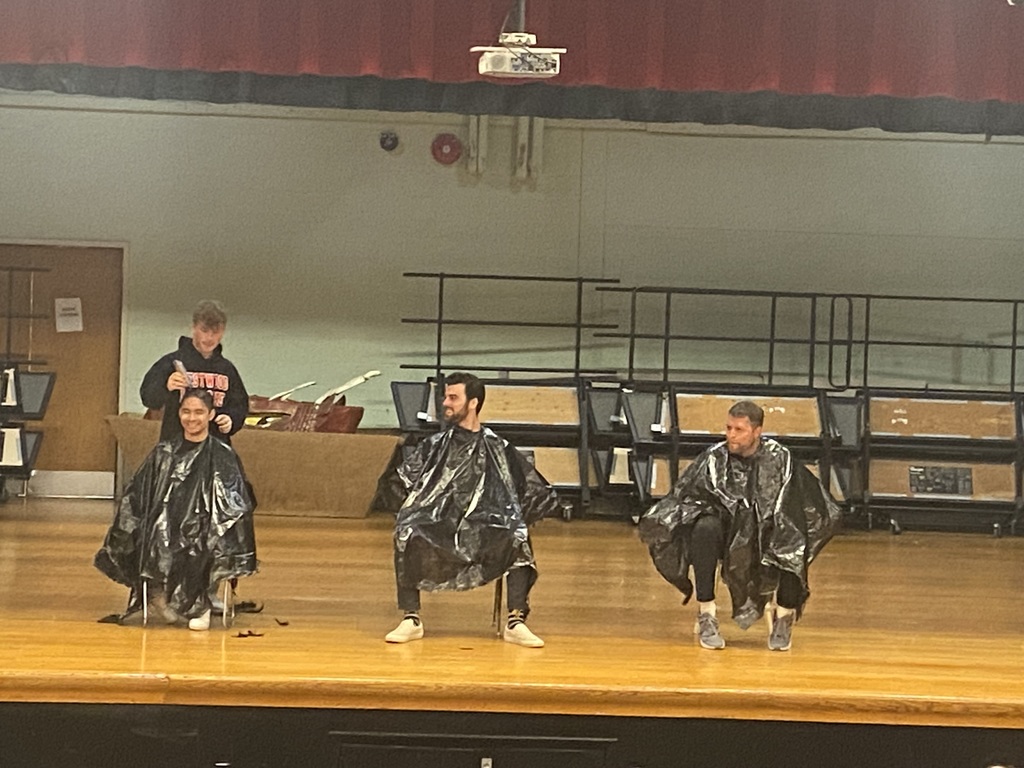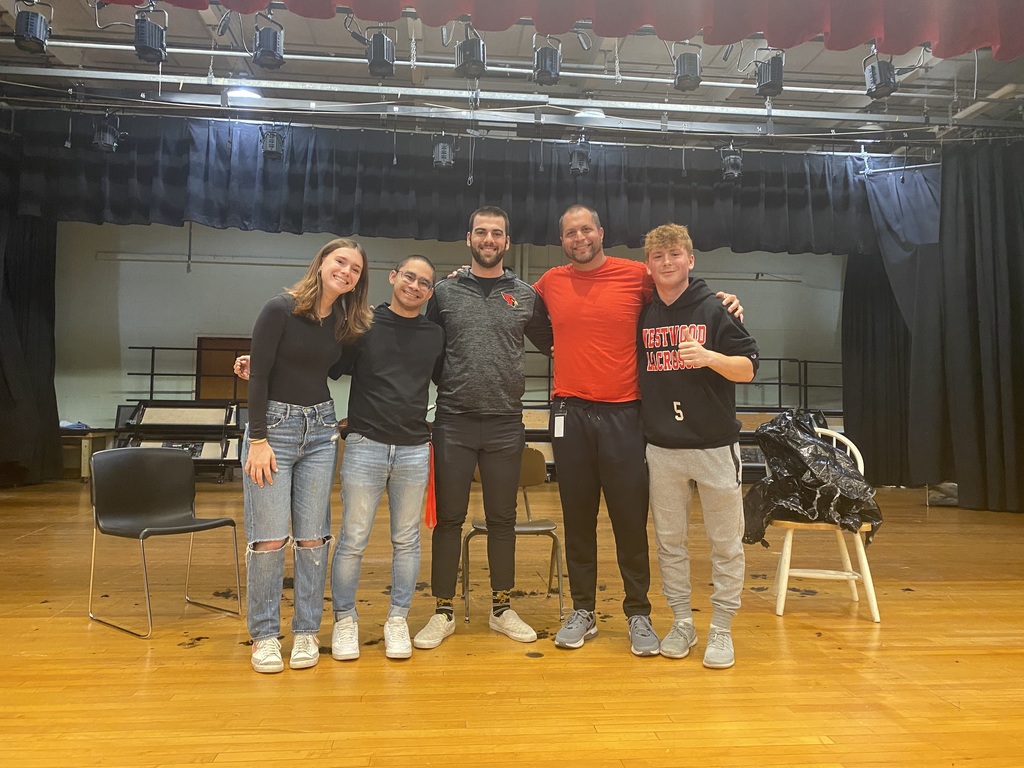 Thank you to VFW Post 6192 in Washington Township for donating $20,000.00 in memory of Post Commander Steven H. Kohlreiter which will be used for the purchase and installation of a Greenhouse at the high school on behalf of local veterans. Thank you all for your service!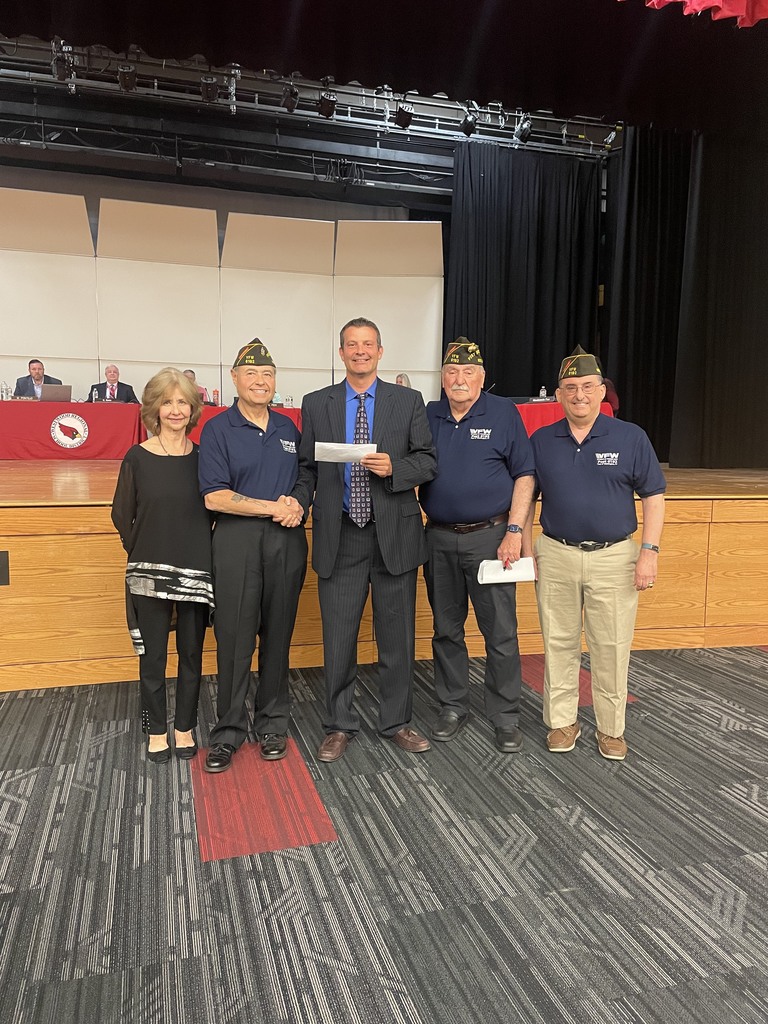 Congratulations to the High School's Culinary Team for taking 1st place in Cooking, at the Annual PV Culinary Competition! Go Cards!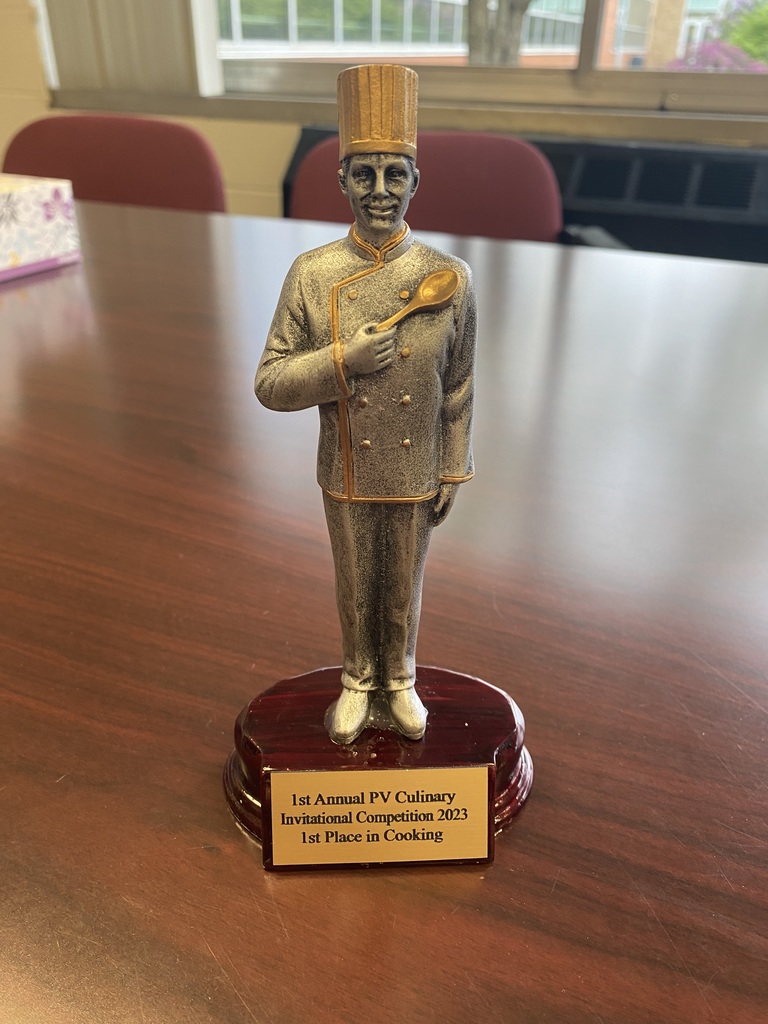 Westwood Regional High School proudly celebrates "Bring your Child to Work Day" . Love having them in the building! They are all Cardinals for the day!

The Cardinals Esports Rocket League Team finished first in the High School Esports League Eastern Region Spring Championship! Nick B. ('25), Devin M. ('23), and Owen O. ('25) have now qualified for HSEL Nationals this May in Kansas City, MO! Congratulations! Go Cards!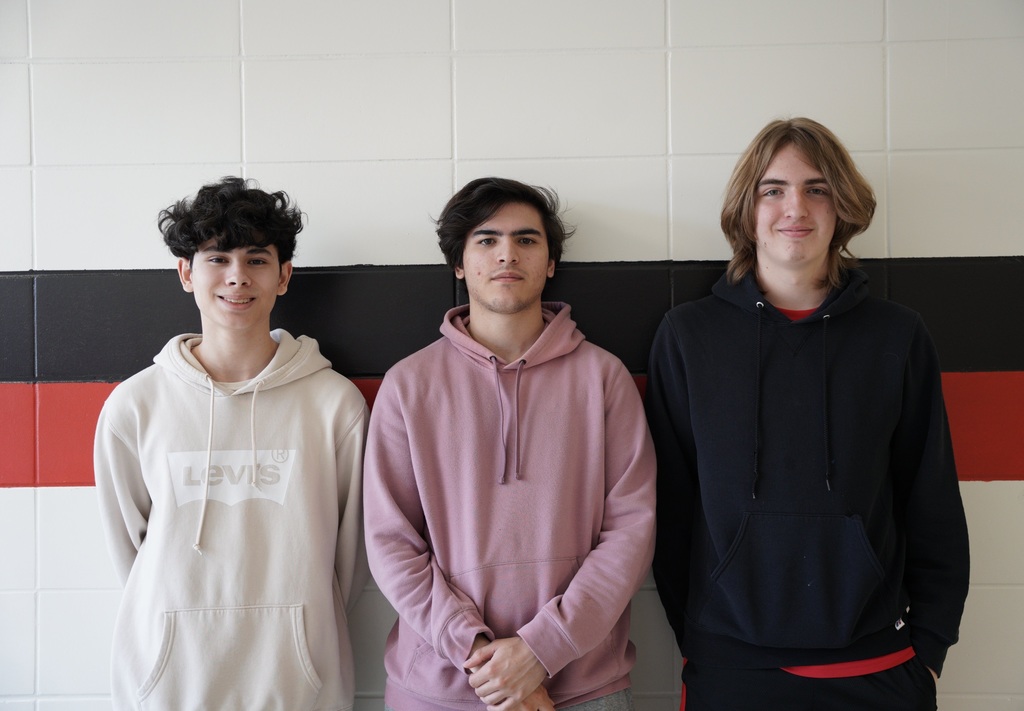 The 3-D and 9th grade Honors Art classes participated in a college level ceramic technique with the Montclair Art Musuem's ceramic studio manager Steve Jaskowak. The Raku firing is an ancient technique in clay that focuses on the Post-Fire Reduction and the rapid heating and cooling process. The intense reduction atmosphere affects the colors in glazes creating beautiful metallic finishes. Great experience for our students!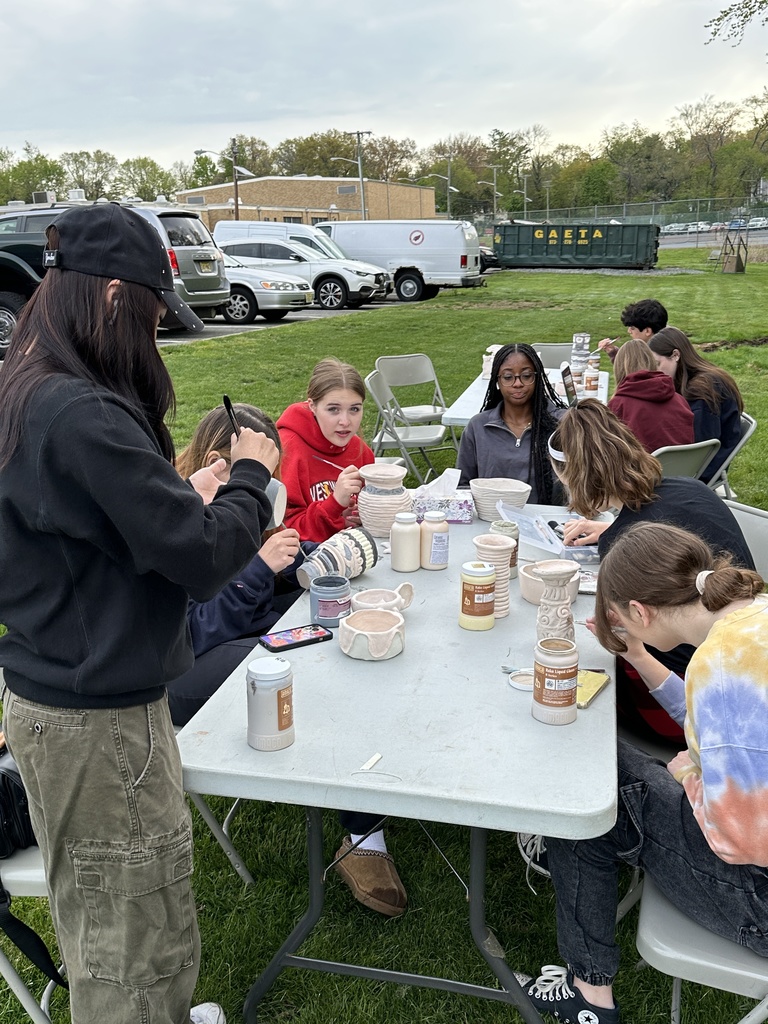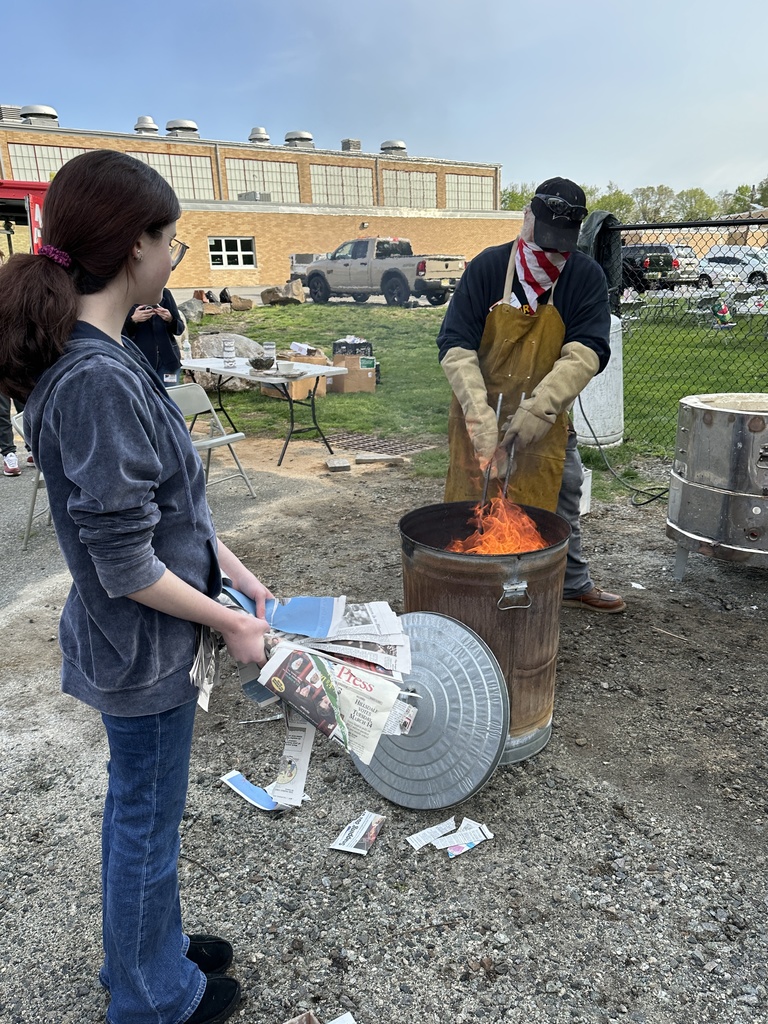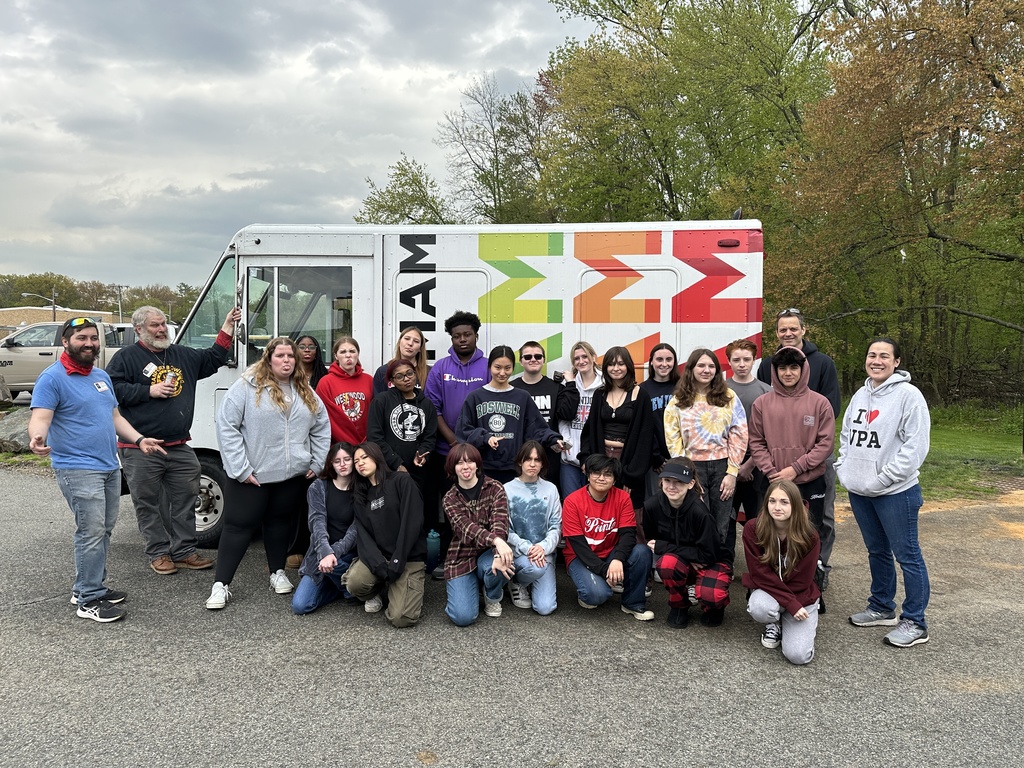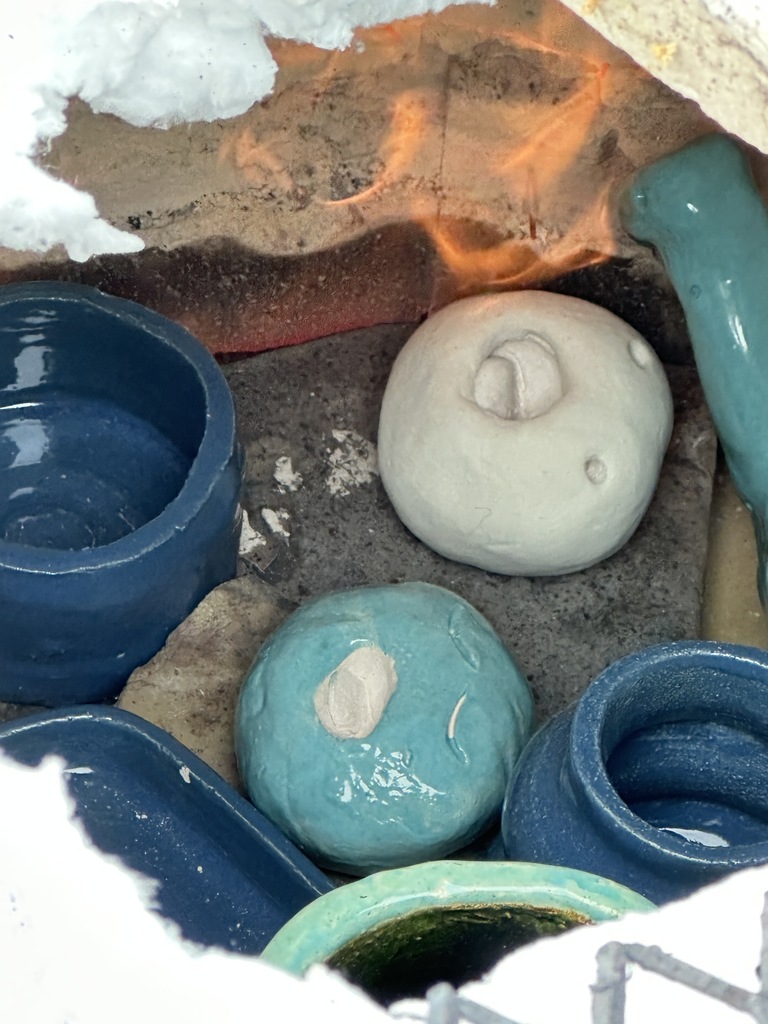 Happy Administrative Professionals' Day to our amazing staff at the high school. Thank you for everything you do for our school community!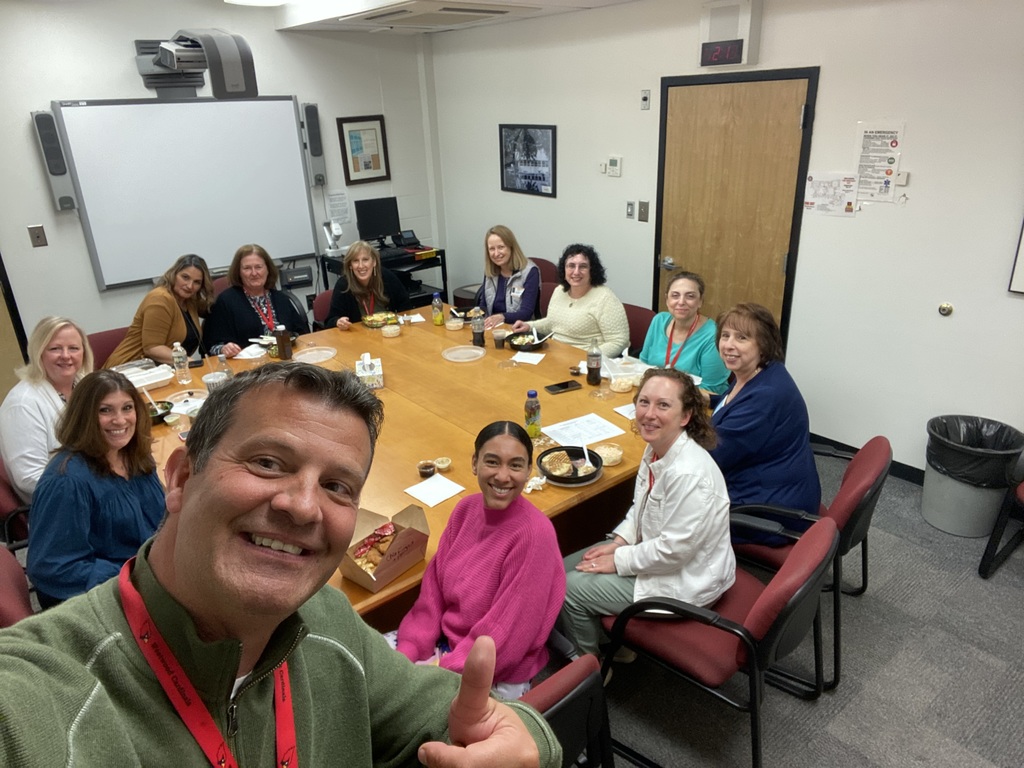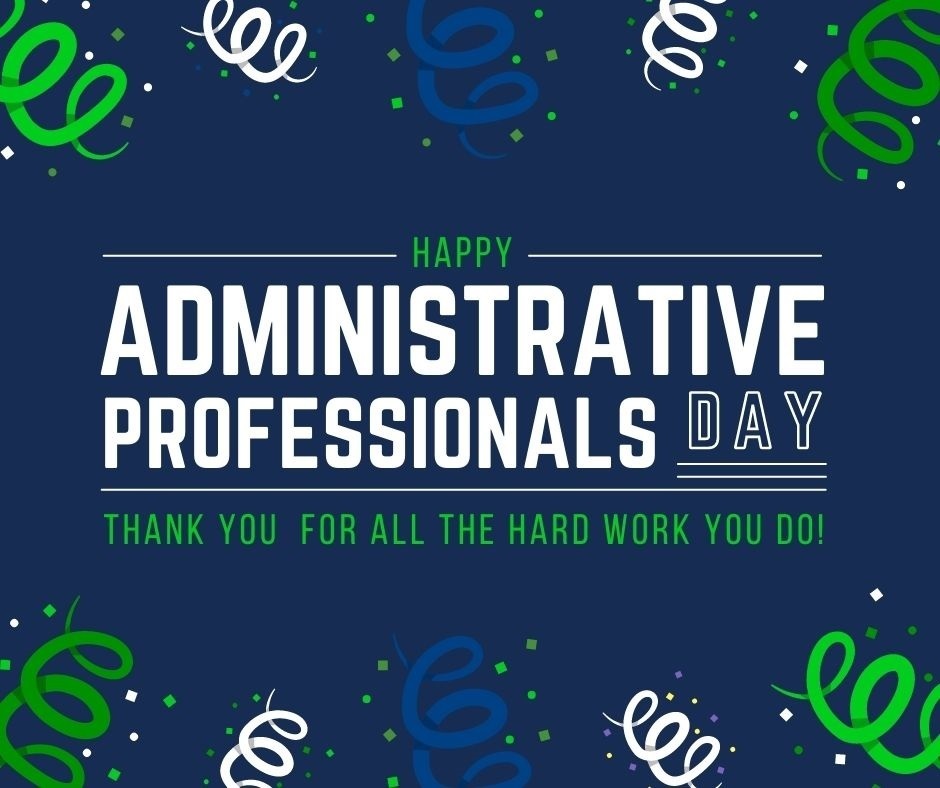 And they are off!!!! Safe travels and best of luck to our Academic Decathlon Team as they head to Texas to compete at the nationals. So proud of this group! Go Cards!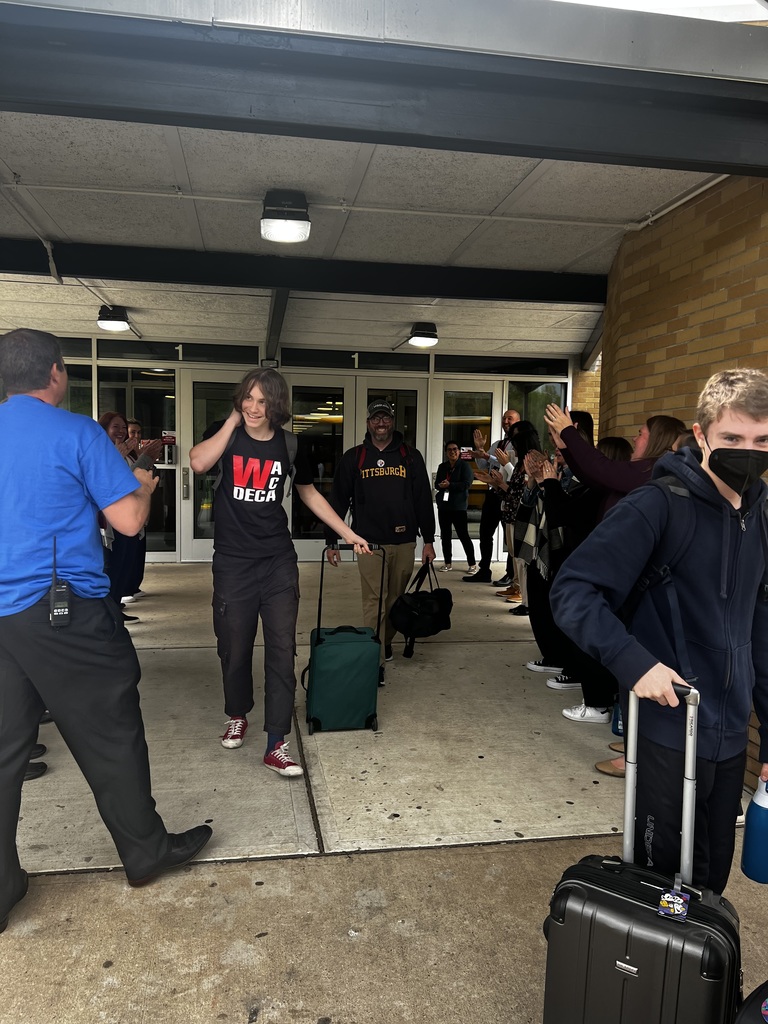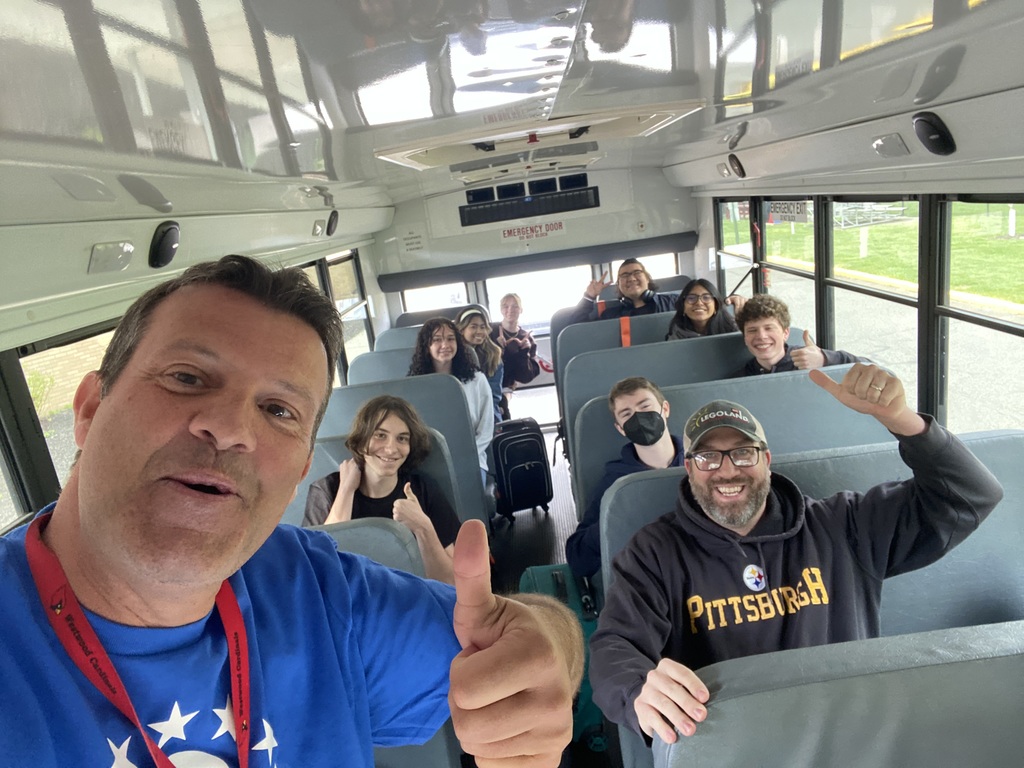 Mr. Colis' U.S. History I classes visited the Seven Chimneys house in Washington Township across the street from the high school. Students learned about former presidents that stayed in the oldest house in Washington Township and how it was used as a safe house for escaped slaves in the Underground Railroad.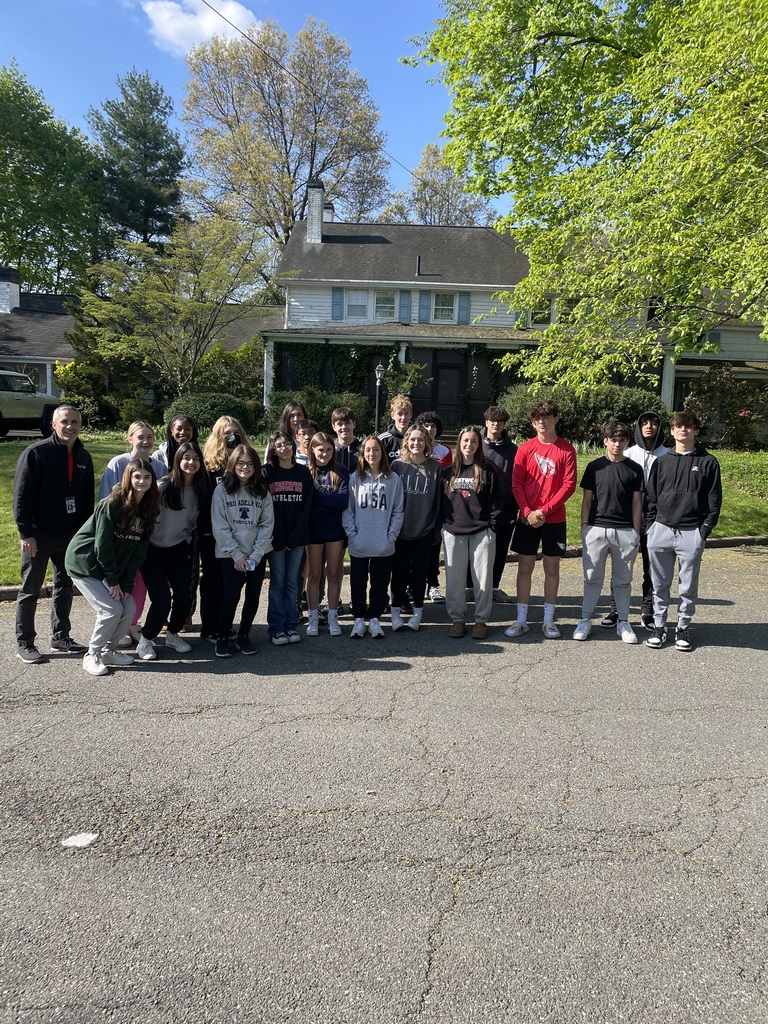 Last night was the high school's National Honor Society Induction ceremony! Congratulations to all of the new Inductees! Your hardwork has paid off!

This year 33 high school students from Painting II, Drawing II, and Honors Studio Art participated in the Memory Project and created art for children living in orphanages in India. Currently, the high school gallery exhibits many of the portraits and some of the inspirational works they created. Here is a slide show and video of the complete collection.
https://youtu.be/HbY4hoZcZmA

The Westwood Regional School District has been honored with the "Best Communities for Music Education" designation from The National Association of Music Merchants for its outstanding commitment to music education for the tenth consecutive year. Thank you to our amazing teachers at the high school, Mr. Pena and Mr. Fritz!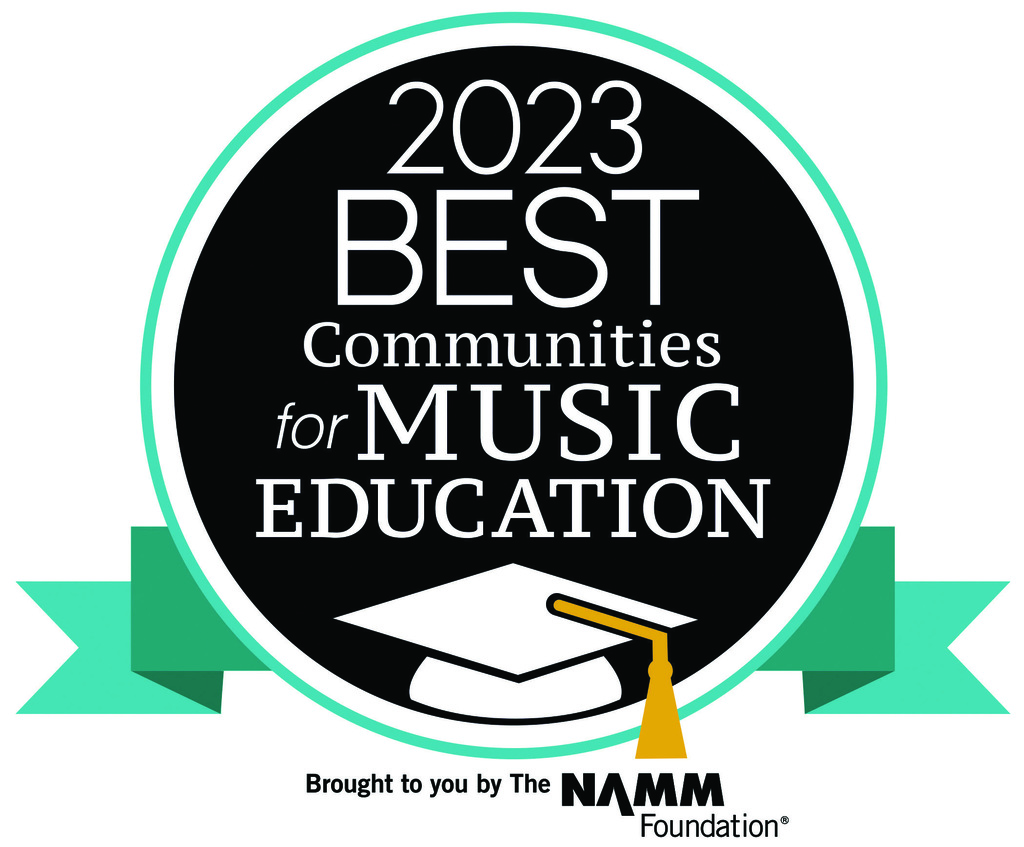 Good luck to our Academic Decathlon Team (WACADECA) competing at the Nationals in Texas at the end of this week! Go Cards!
Happy Eid! Ramadan ends after a month of fasting and prayer.

Today, seniors had an opportunity to shadow staff members. It started with a great breakfast spread for all students and staff who participated. Thank you to all our staff and the senior class for organizing the event! It was a great day!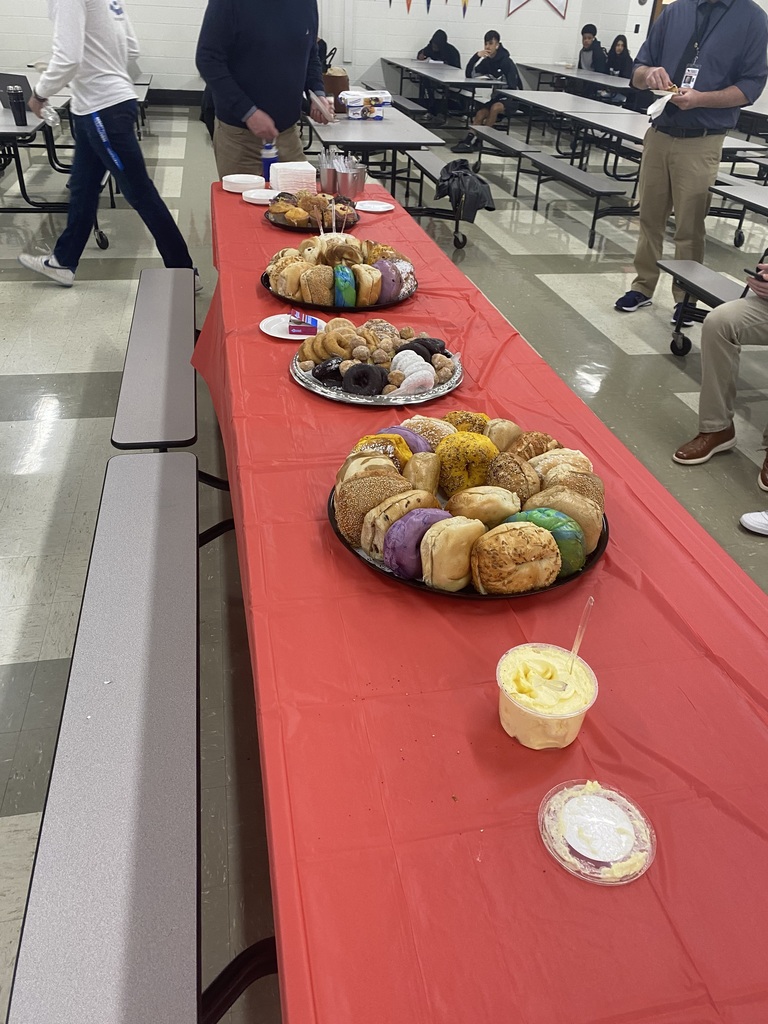 Great program last night for students and parents run by our guidance department. How To Find Your Best Fit College, presented by Lisa Richter, Outreach Director for the Princeton review.