Middle School French classes had the opportunity for High School seniors to spend the day shadowing Mr. Welfel´s schedule and interacting with others in the target language in a relaxed setting. It was a great way for students to find out what exciting opportunities await them!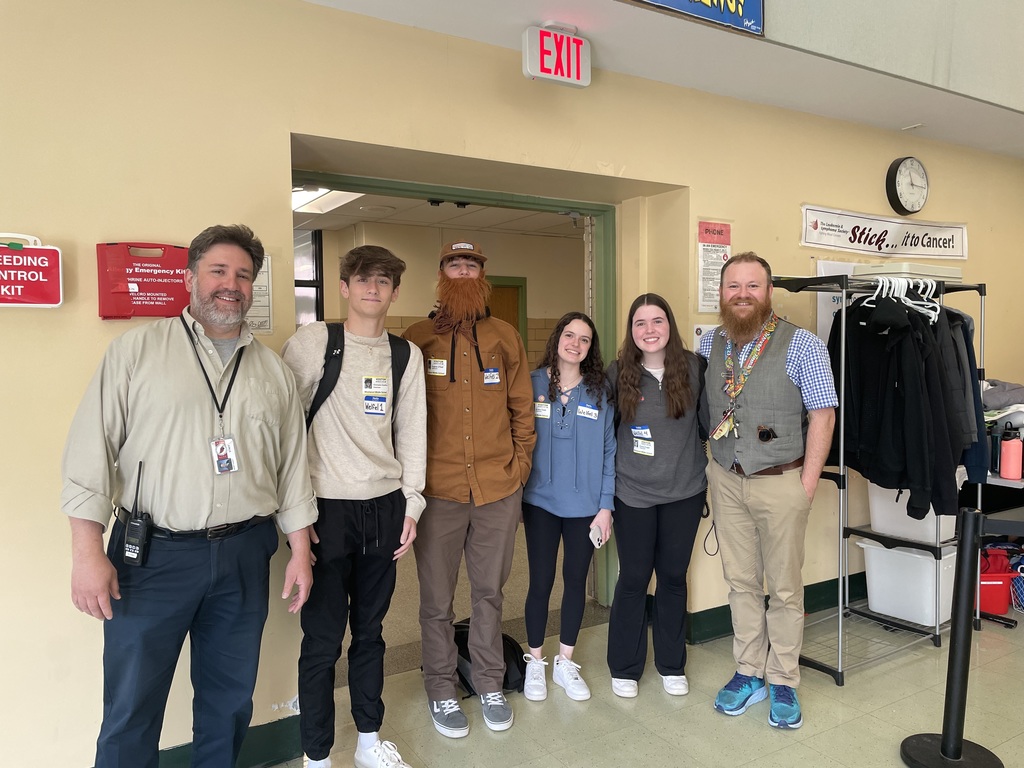 With the help of Washington Township Green Team and Westwood Green Team and the town libraries, the WRMS Environmental Club collected 400 pairs of shoes - the potential impact is that our drive can provide food, education and shelter for a family in Haiti for seven months.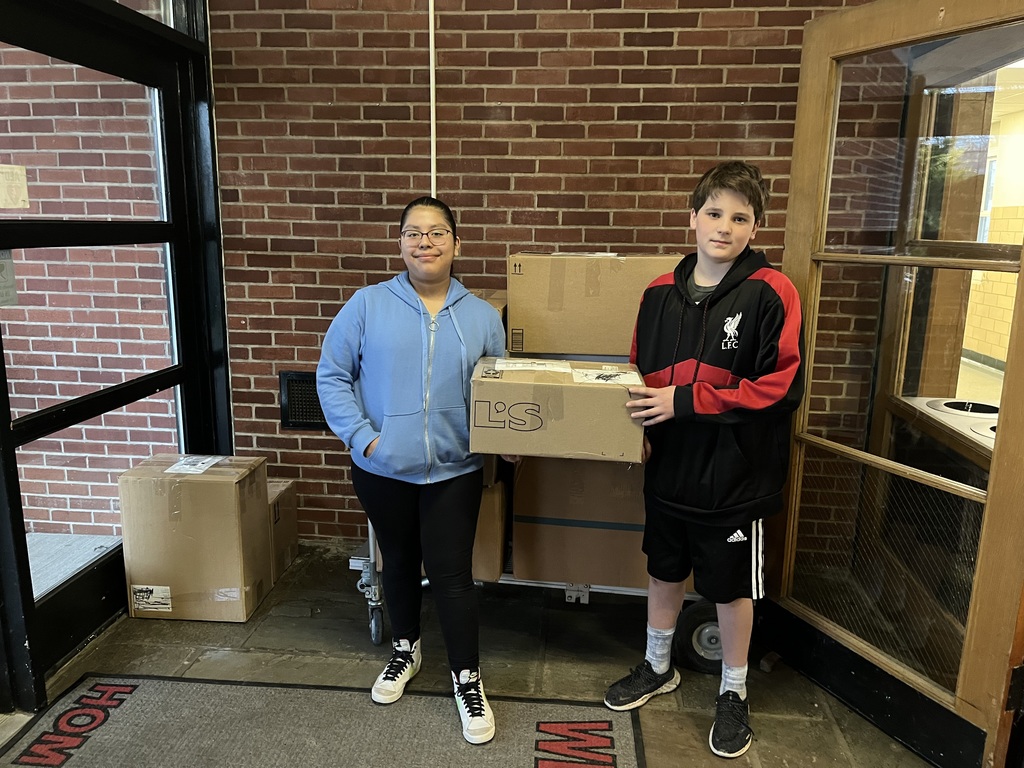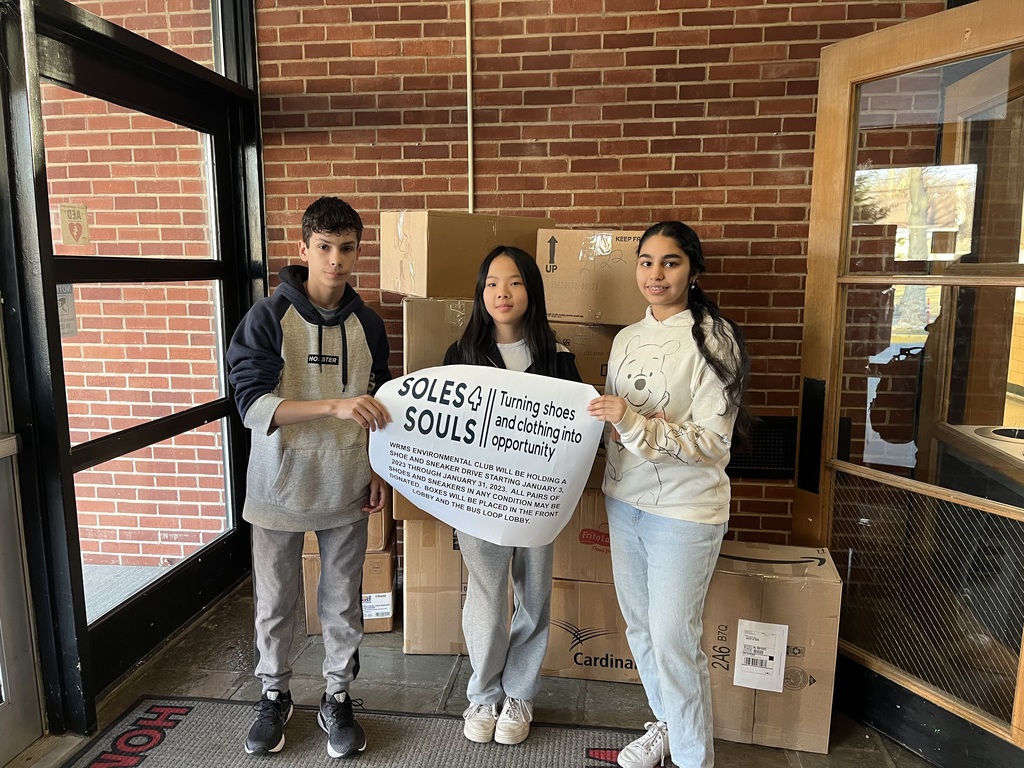 For students in gr 4-12: We stand silent to remember those that were killed during the Holocaust. We also stand silent to reflect on the survivors, the heroes that lived. Many who left their countries after World War II who settled around the world, many came to NJ and even to Bergen County. If we were to stand silent for every victim in the Holocaust we would stand for over 11 years! We stand to remember that prejudice can start small but turn into a great tragedy. #HolocaustRemembranceDay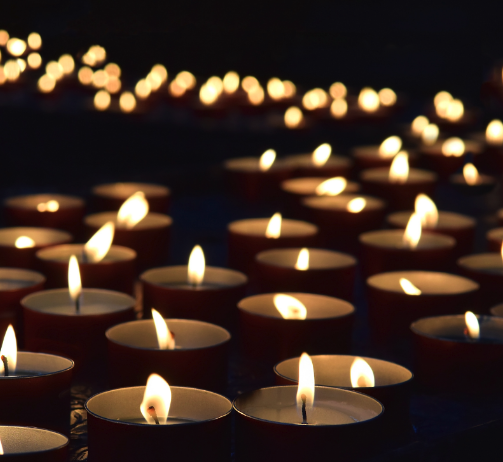 Spring in the HS courtyard!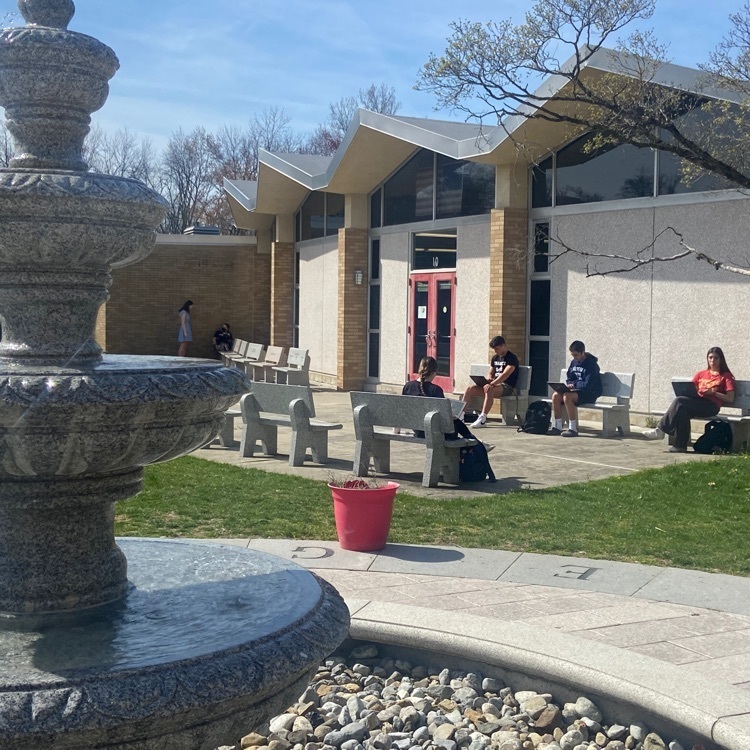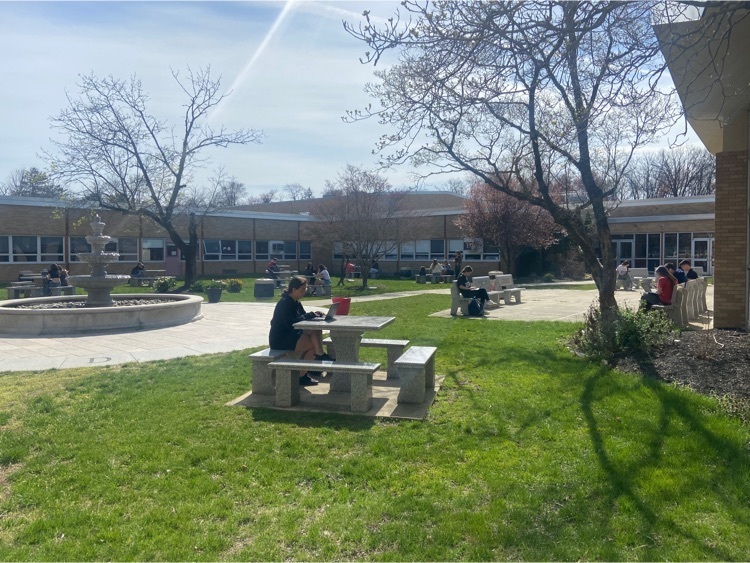 District School Counselors meet to prepare for the spring. Also present Directors of Secondary and Elementary Education and Assistant Director of Special Services.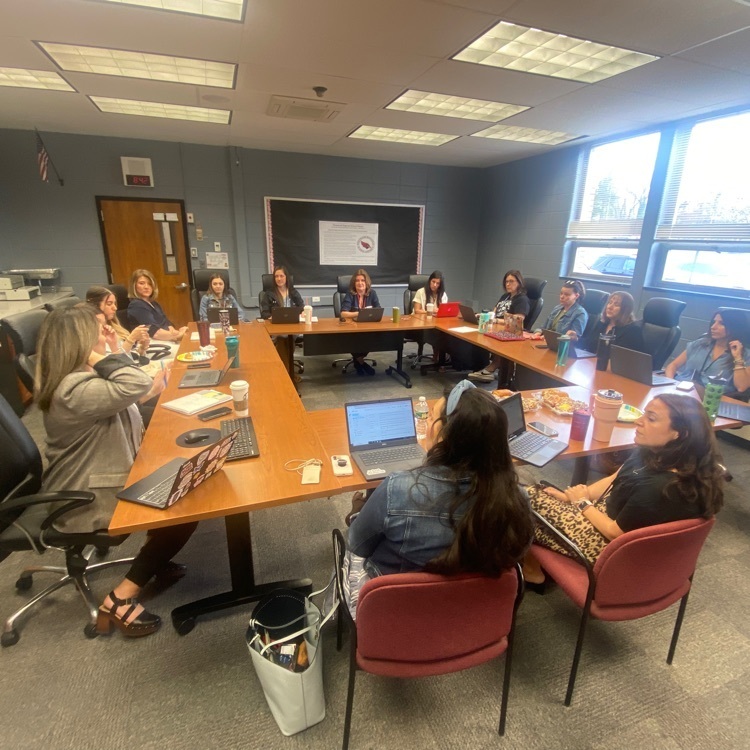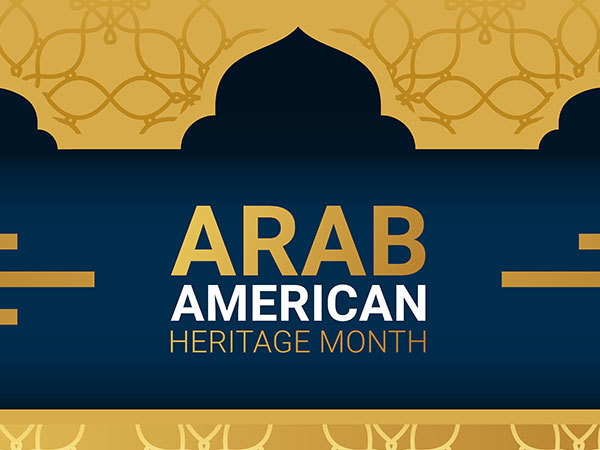 What a Happy Day at the Middle School! Just a few of our favorite activities - outdoor games, "Are you Smarter than a 6th grader?", scavenger hunt, and karaoke. Thank you to all those who helped plan events and all those who made participation so much fun. Happy Spring Break all!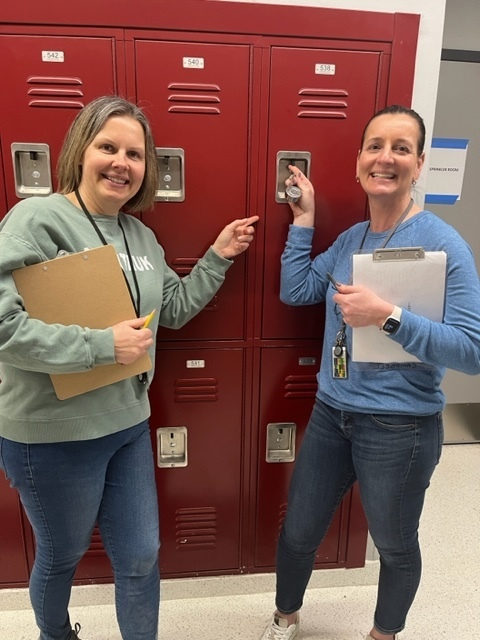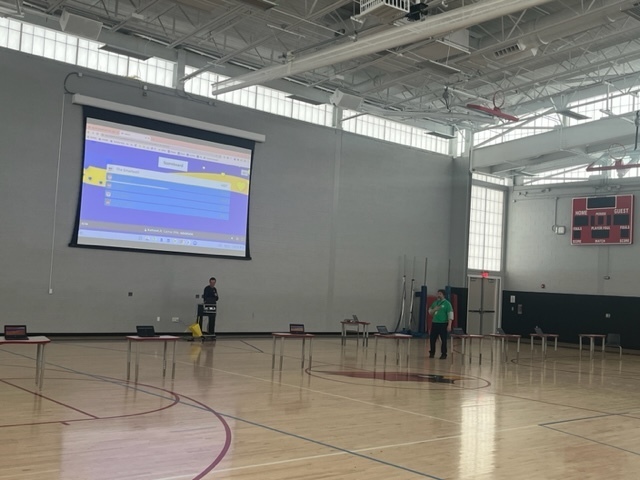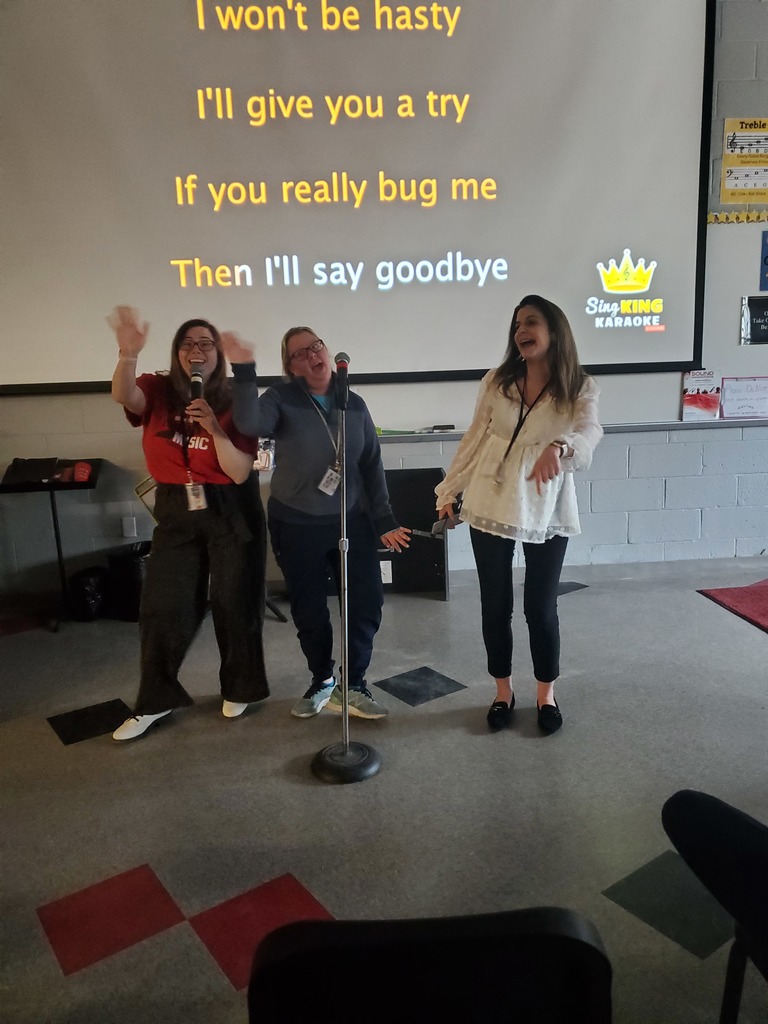 The middle school was feeling very tropical today! Mr. Lashley even greeted students with a ukulele today!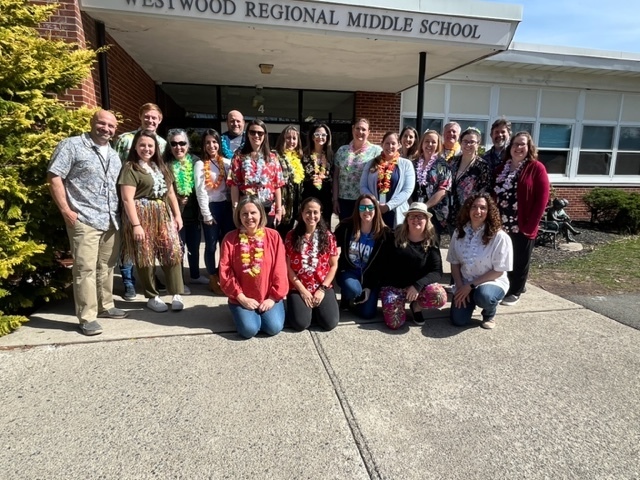 Congratulations to our students who participated in the NJSMA Region 1 Choir concert this past Sunday at Clifton High School. Miss D'Imperio and the entire community are so proud of our amazing students! We also welcome the newest member of our choir - our brand new piano!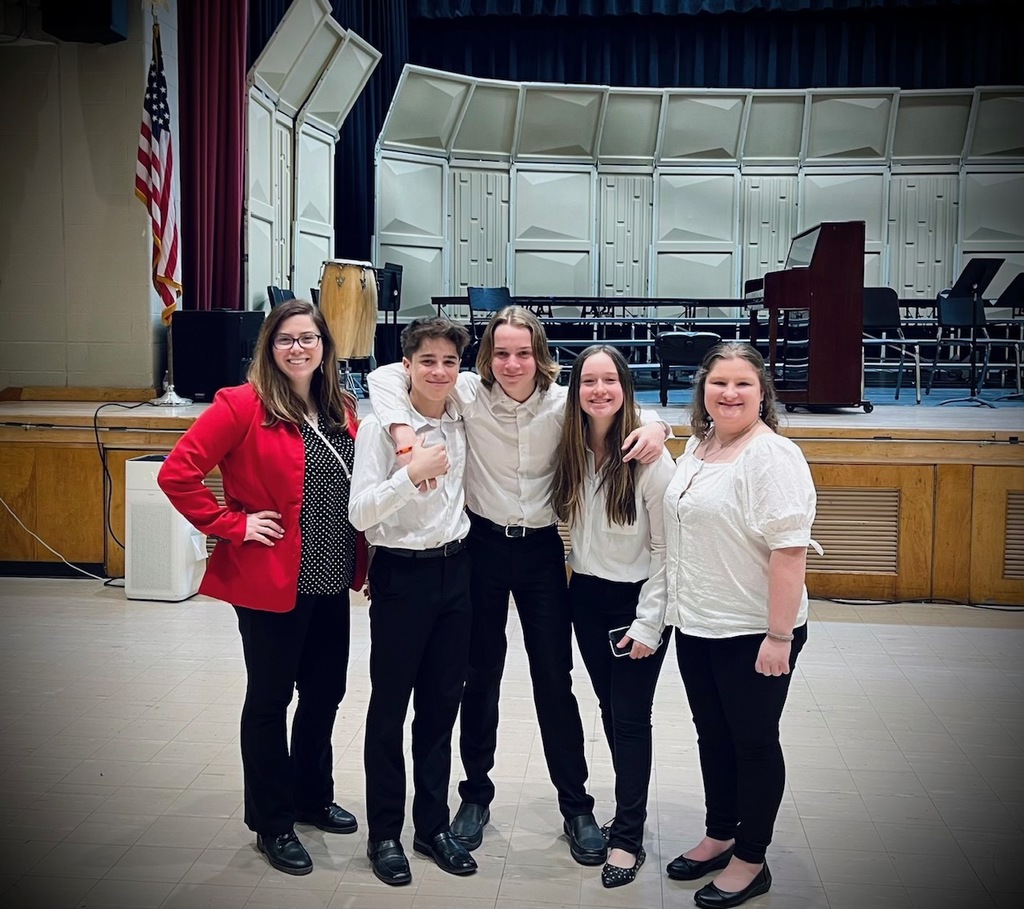 Saturday night's Middle School PSO's "Pocketbook Bingo" was a huge success. Thank you to all those who help make great things happen for our students!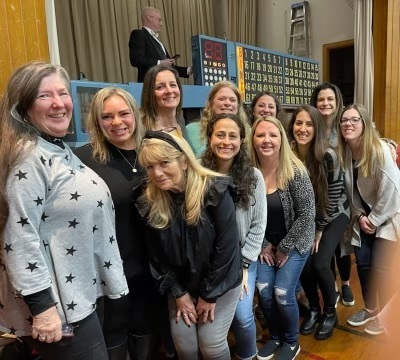 Yesterday's student vs. faculty/police basketball game was a total success! Thank you to our National Junior Honor Society representatives for planning this event, to our incredible faculty, staff, and police officers for participating, and for all those who came out to support!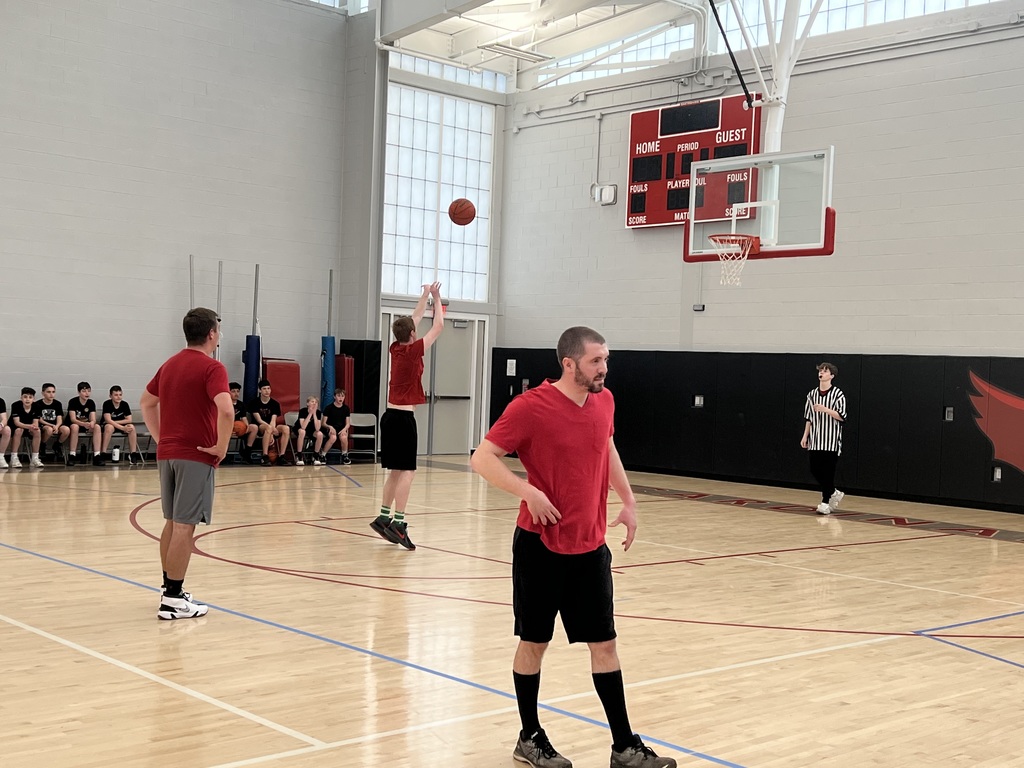 After Italian 8 students learned about the Italian traditions of Carnevale in the famous city of Venice, they made masks inspired by the language, history and culture discussed in class. Bravi, ragazzi!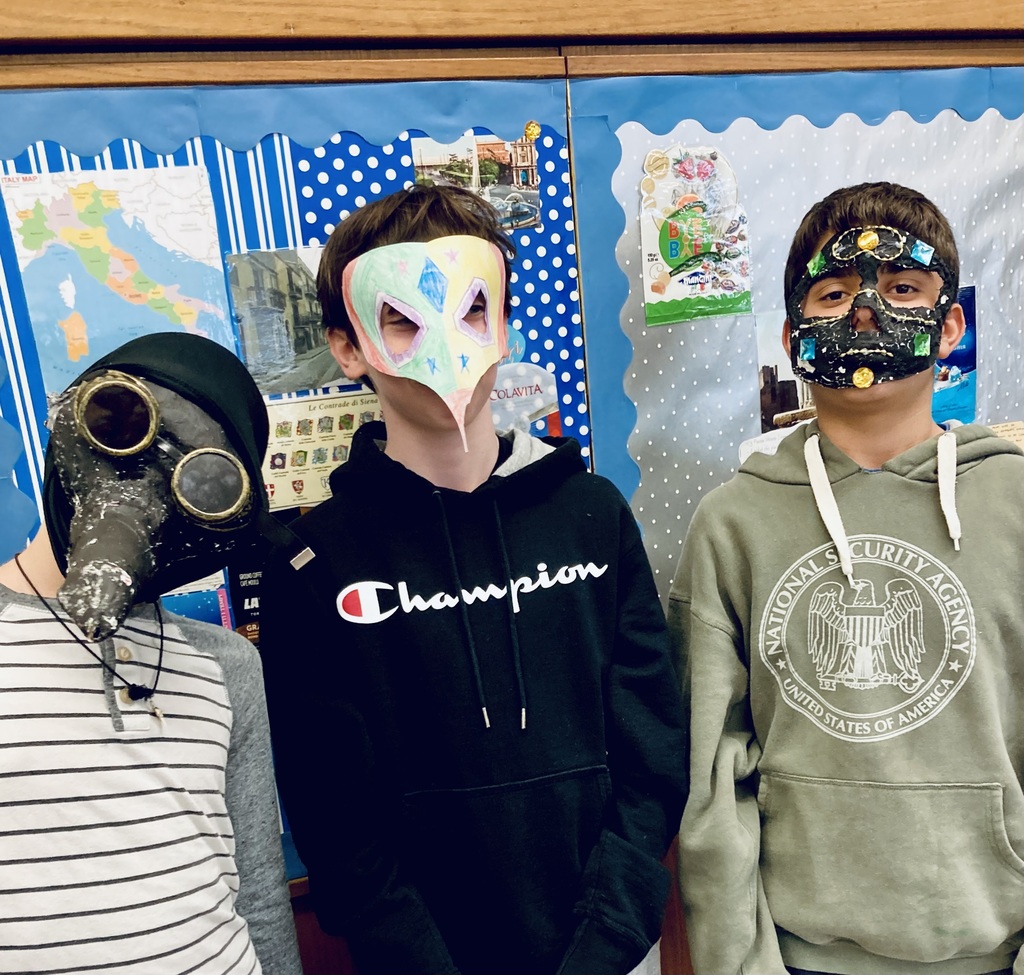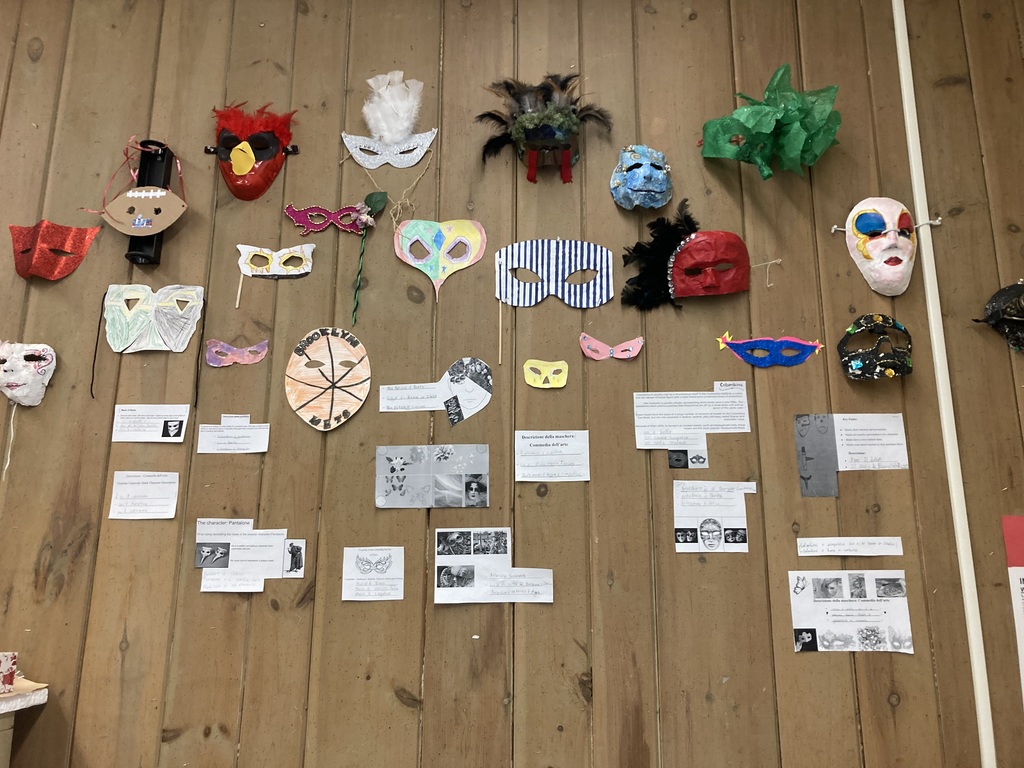 Middle School March Madness! Please join us for the fun!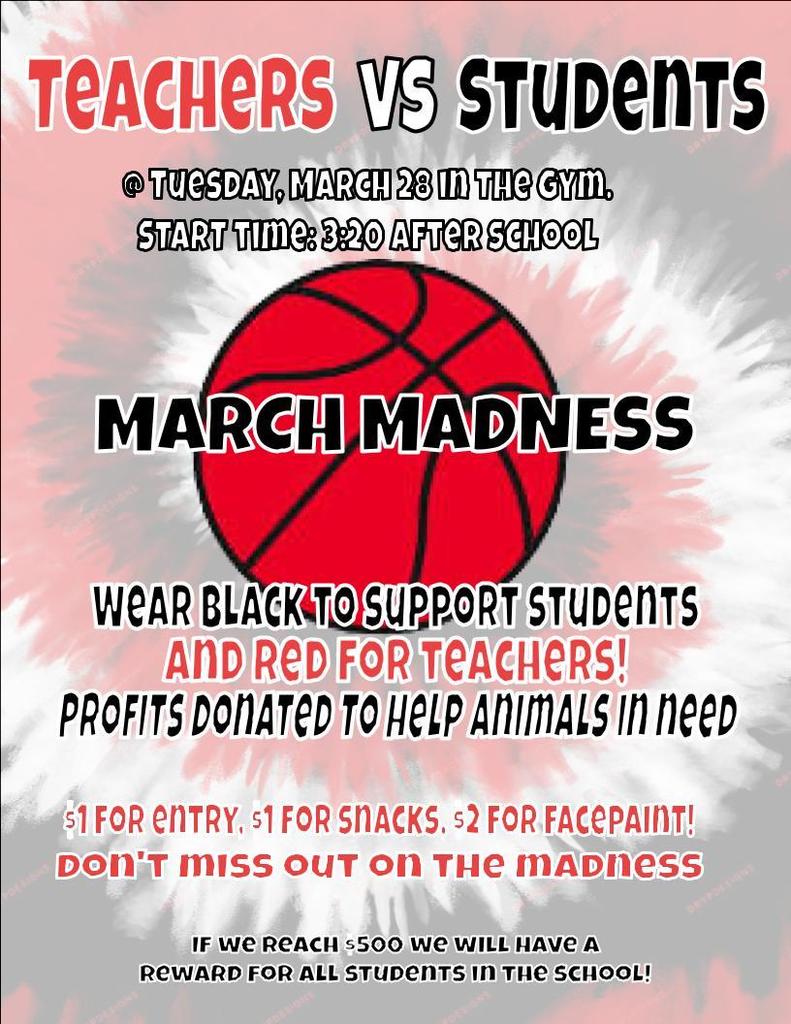 Check out the work of our very talented middle school artists. Thank you Ms. Panno and Ms. Capizzi for inspiring creative and critical thinking among our students!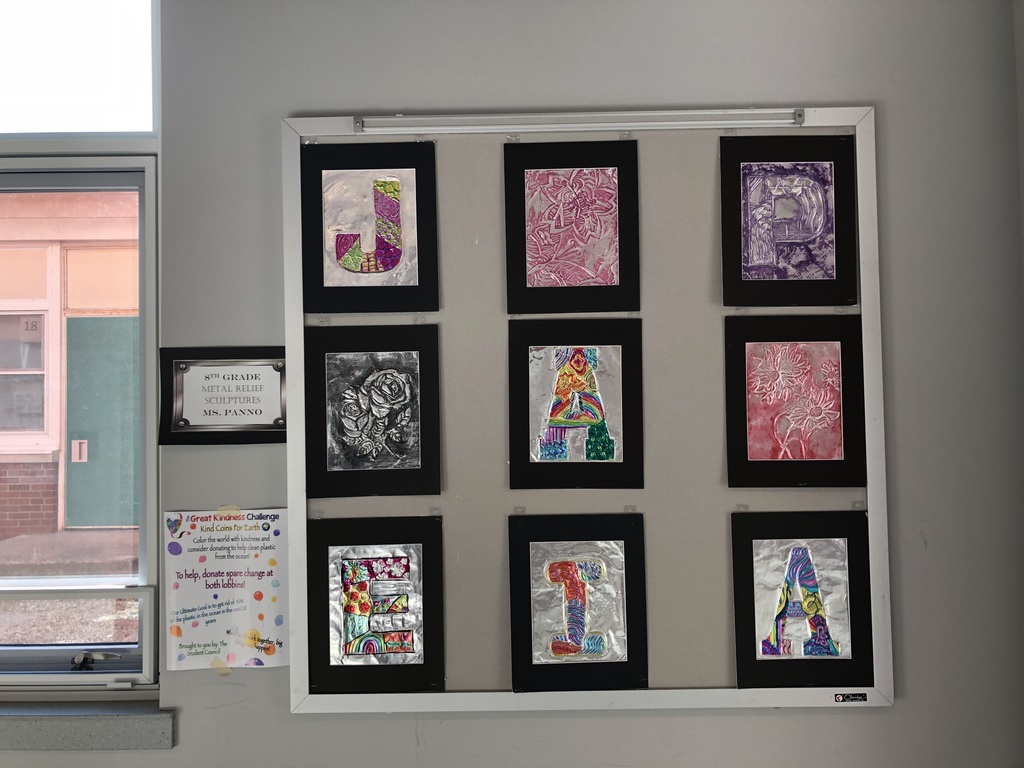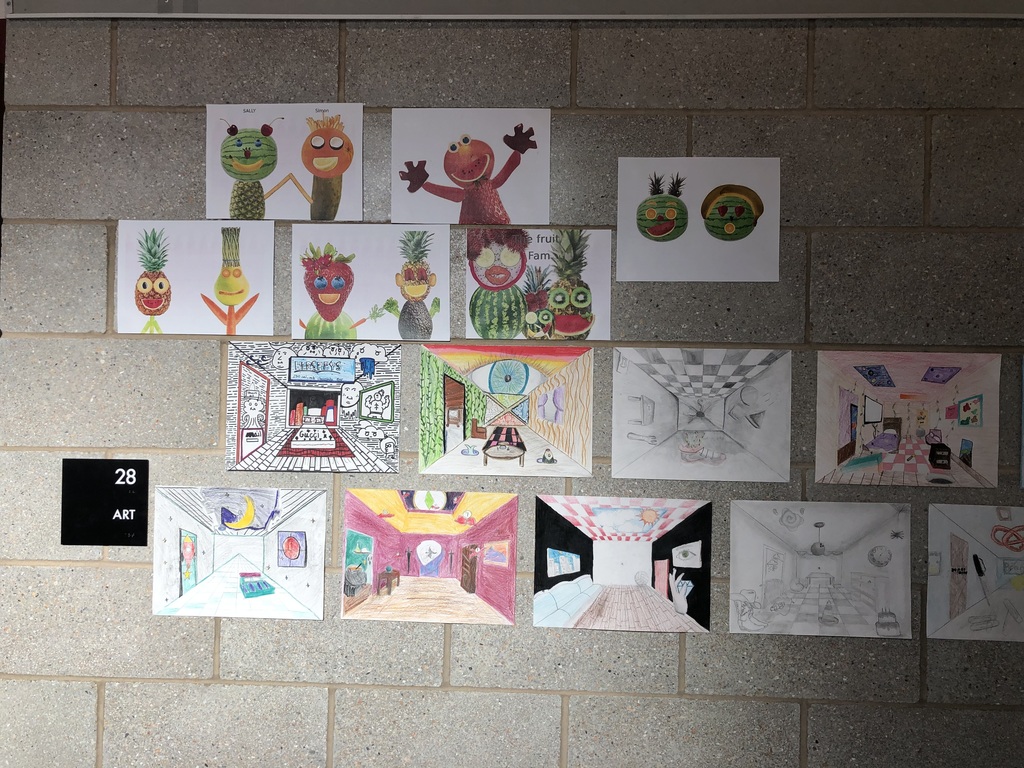 The Middle School traded our Friday red for green today. Happy Saint Patrick's Day!
National Junior Honor Society Representatives pitching their fabulous ideas for some exciting and charitable events. We are so proud of your leadership!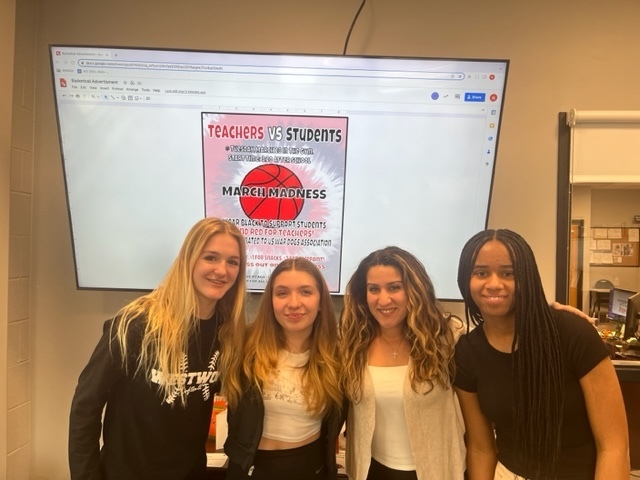 The Algebra 8 CP students used their knowledge of linear equations to predict data on graphs. Mrs. Donohue's classes created a scatter plot of height and wingspans from all the students in the class. Do you think there's a direct correlation between one's height and wingspan?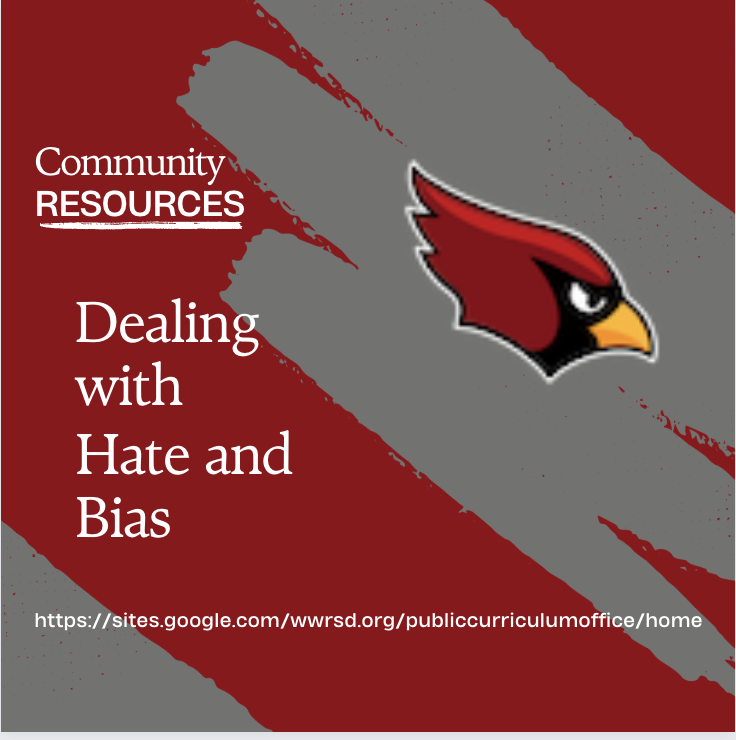 Pi Day is an annual celebration of the mathematical constant π. Pi Day is observed on March 14 since 3, 1, and 4 are the first three significant figures of π. Middle school teachers know how to make Pi Day memorable!
Motivational speaker, Eric LeGrand visited the middle school this week. Thank you to the PSO for sponsoring this wonderful assembly!