"May the Fourth be with You" and Happy Wellness Wednesday! Thank you Berkeley PSO for the catered lunch from Crecco's!
Our April Wellness Challenge Winner - Ms. Kirkby! JFG challenged staff to practice gratitude daily throughout the month!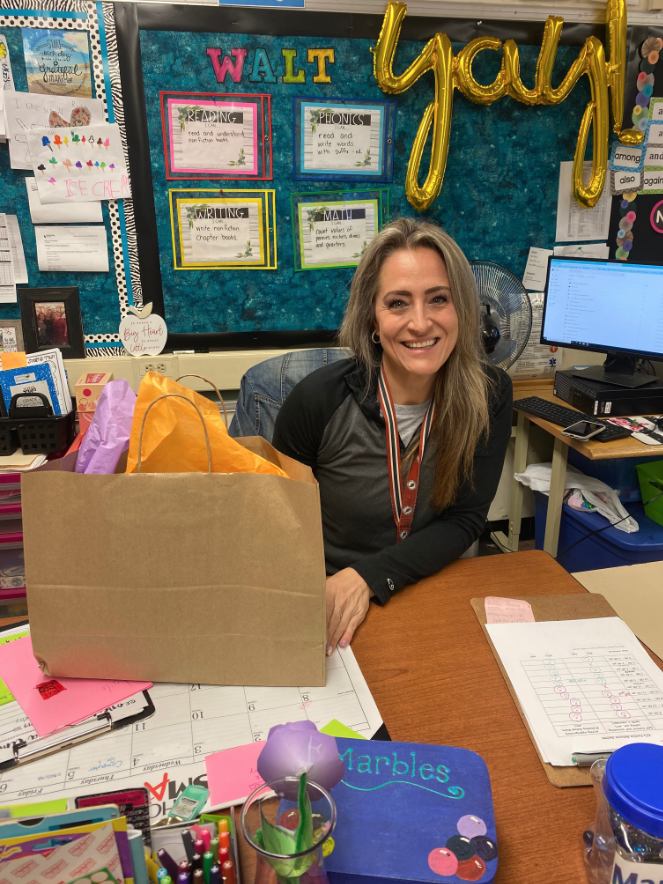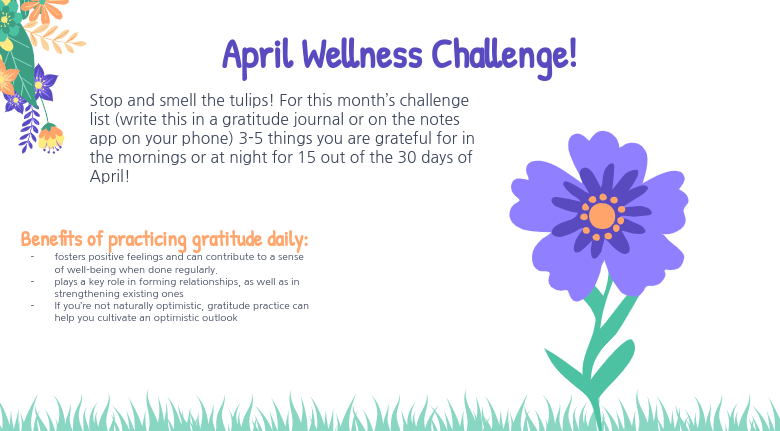 Our April Wellness Challenge Winner - Ms. Kirkby! JFG challenged staff to practice gratitude daily throughout the month!
Our 4th graders got creative measuring angles!

The high school debate team celebrated the end of a wonderful season at The Iron Horse this past week. Well-deserved varsity letters were distributed to all members for their outstanding efforts. We are so proud of everyone's hard work during this season! As always: GO CARDS!!!!

Thank you Berkeley PSO a for the FROZEN treats and thank you Berkeley Sunshine for the treat cart....keeping our energy up for Staff Appreciation Week!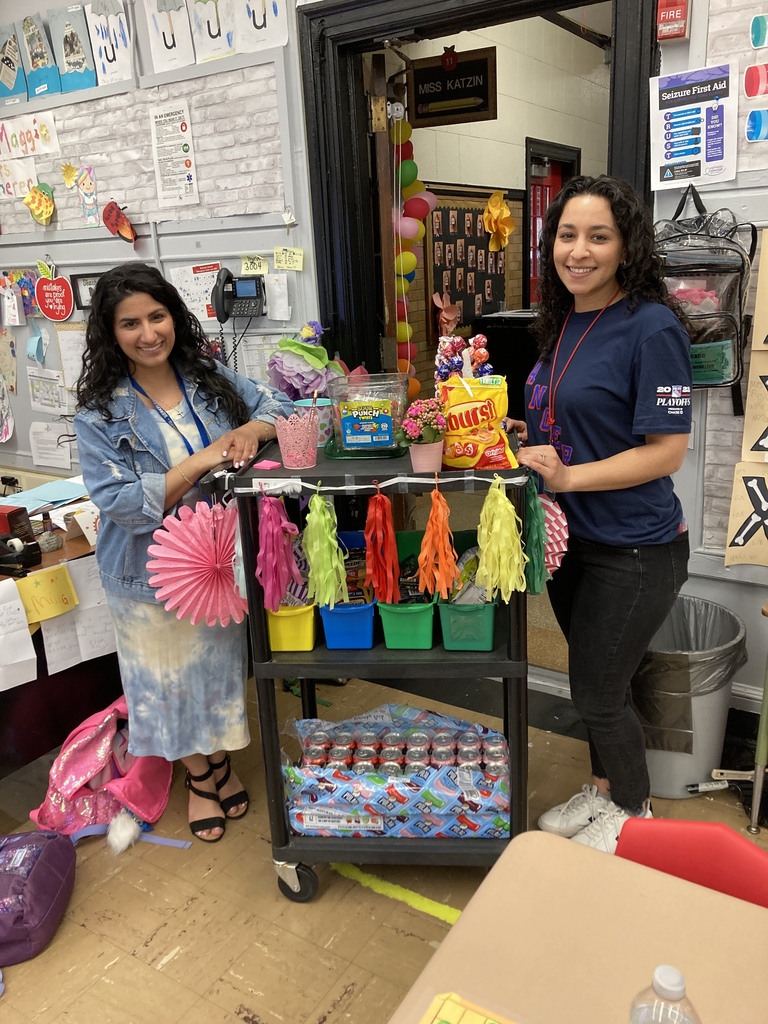 May 1st was National College/Career Decision Day. Westwood Regional High School Class of 2022 signed their banner! Whether you will be attending college, a trade school, the military, or joining the workforce, we wish you the best! We are so proud of you! Cardinal Pride!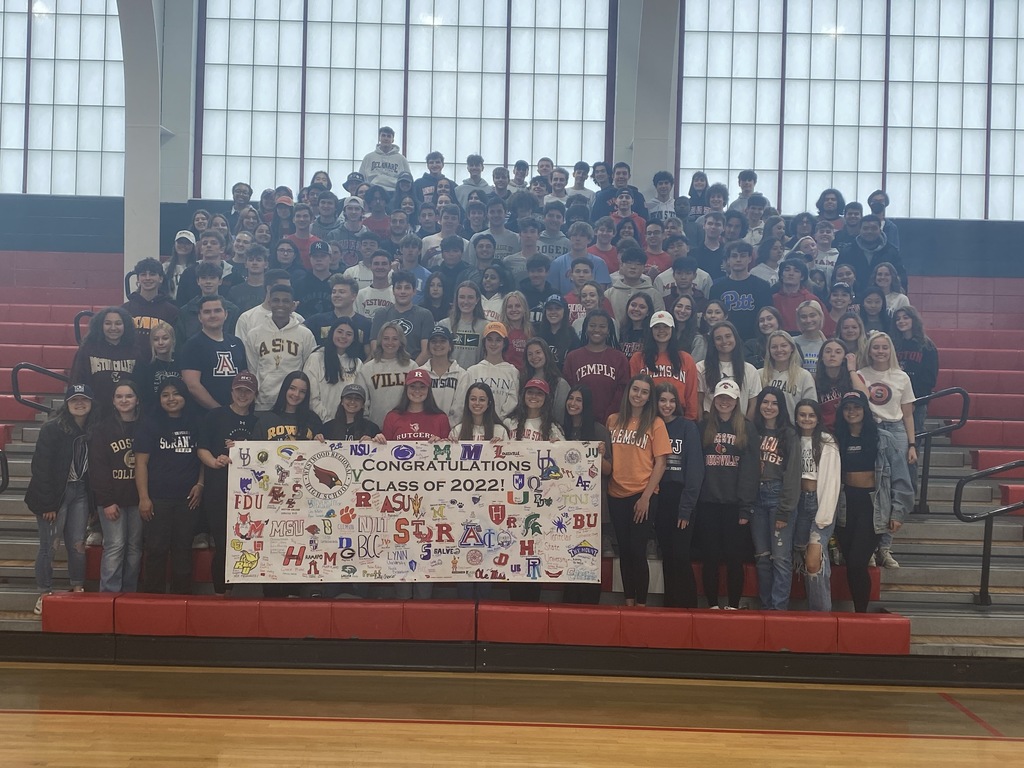 Thank you Berkeley PSO and all our parents for making us feel like a dream come true for start of Staff Appreciation Week with themed days, events, and treats!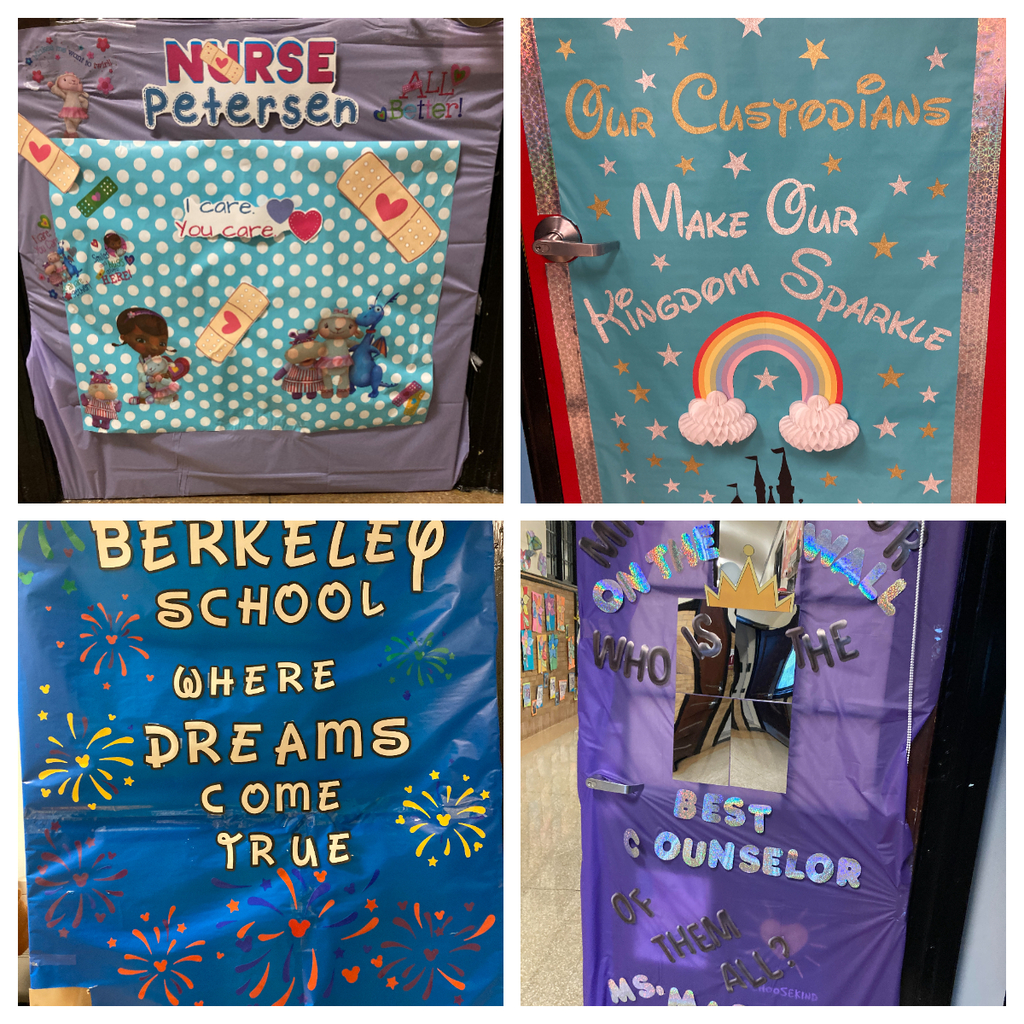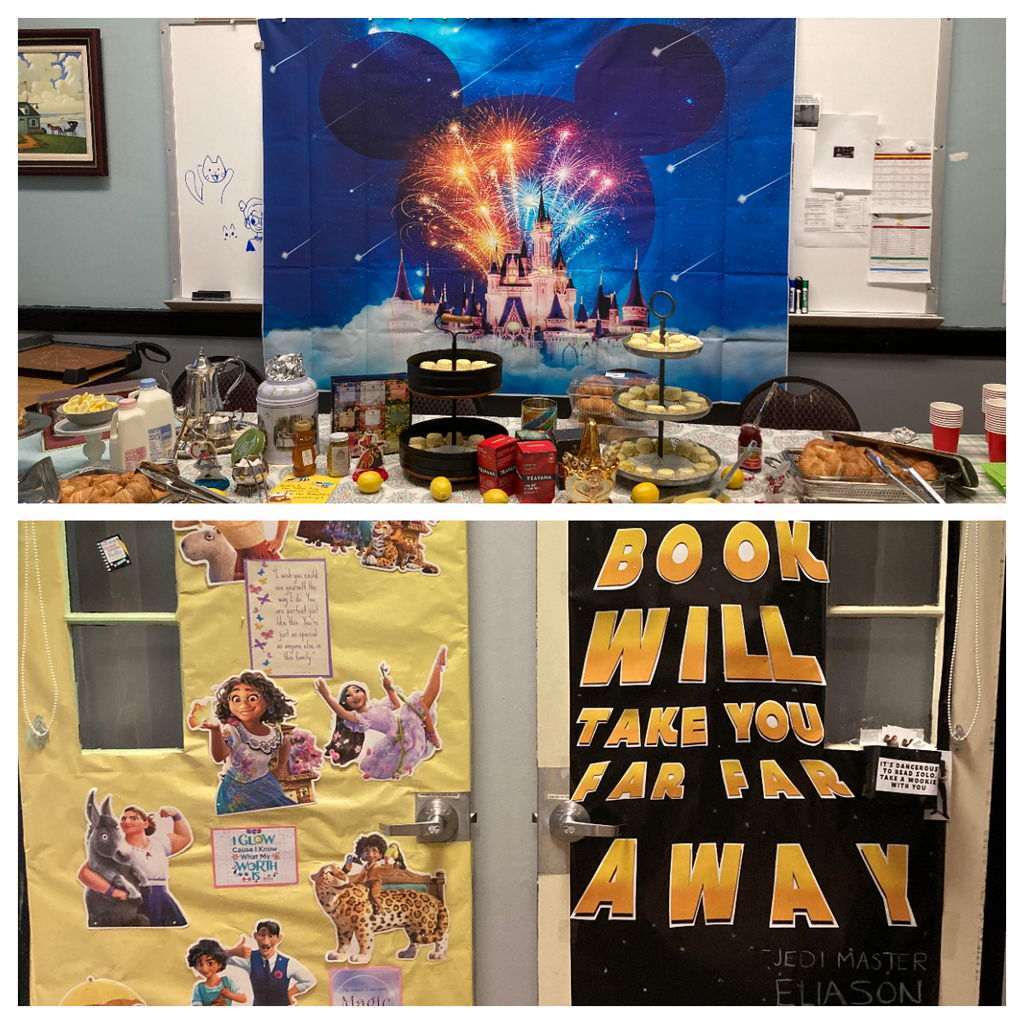 High School Academic Decathlon (WACADECA) receiving their Varsity Letters! Congratulations on a great season! Go Cards!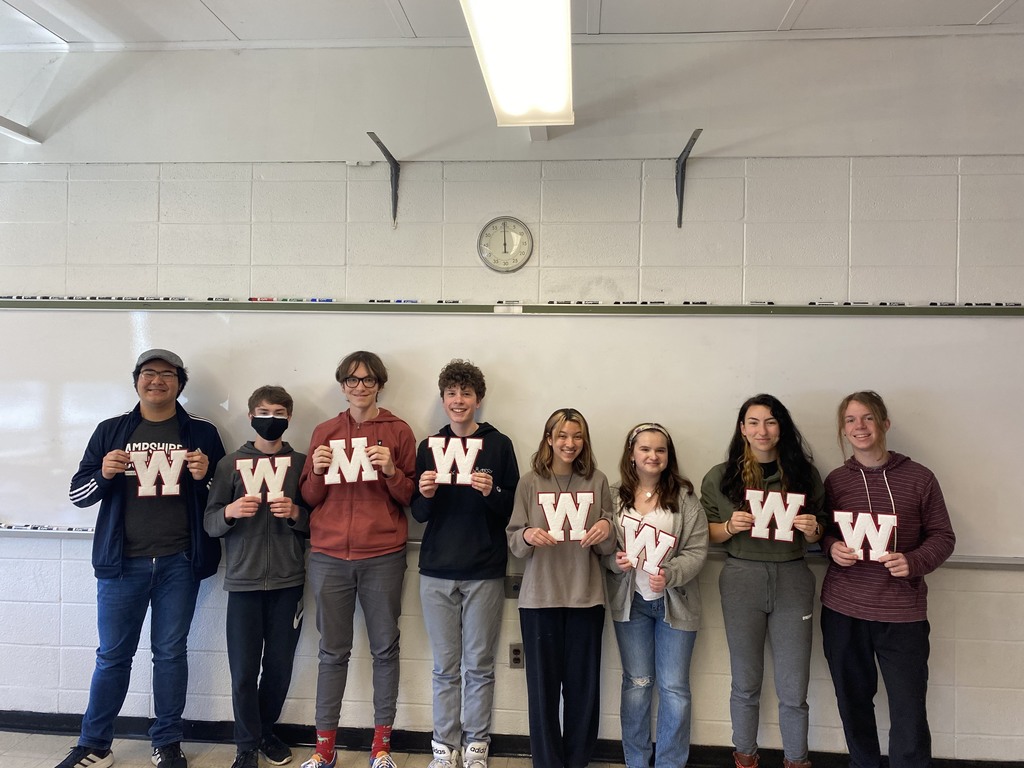 Students in Mrs. Menken's Physics class used pipe insulation to create a marble roller coaster with at least two loops. They then took measurements and calculated the potential and kinetic energies at different points during the ride.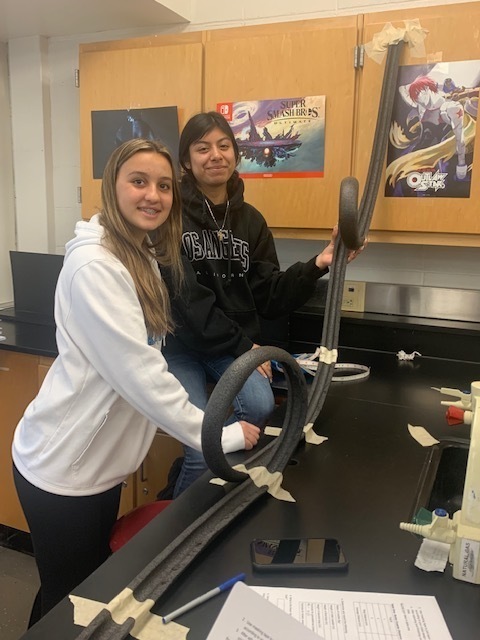 200 High School students visited the Bronx Zoo focusing on learning about the current condition of natural habitats throughout the world, special adaptations, and specific features animals possess that assist them in their survival with an emphasis placed on endangered species.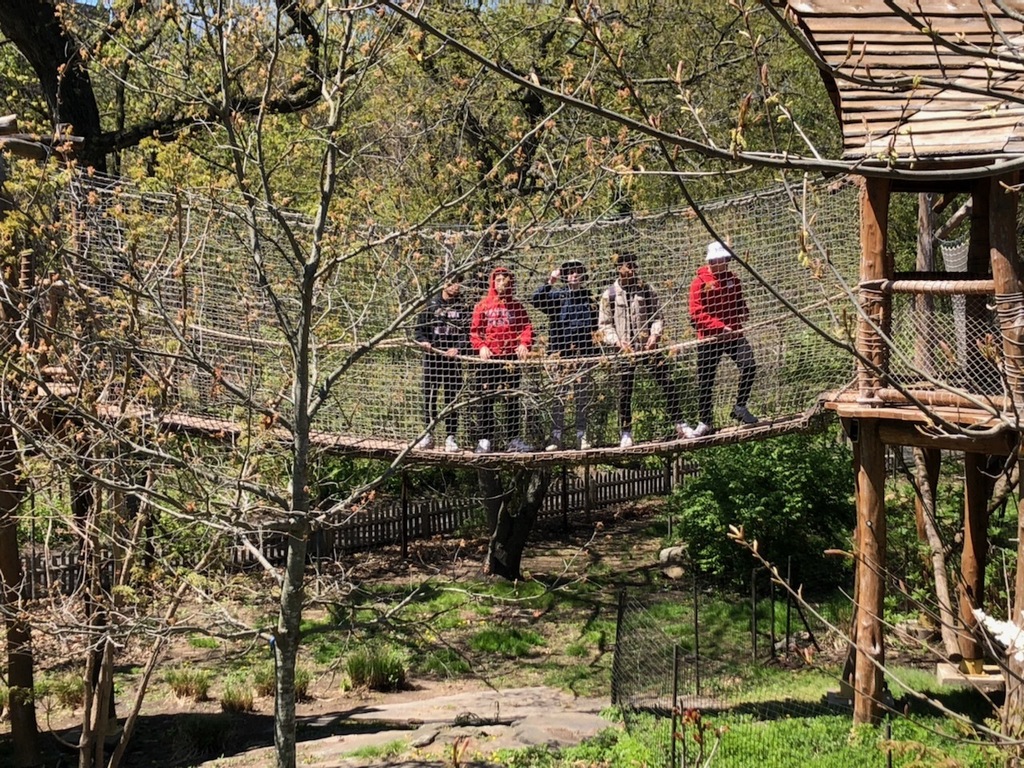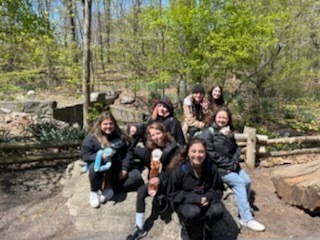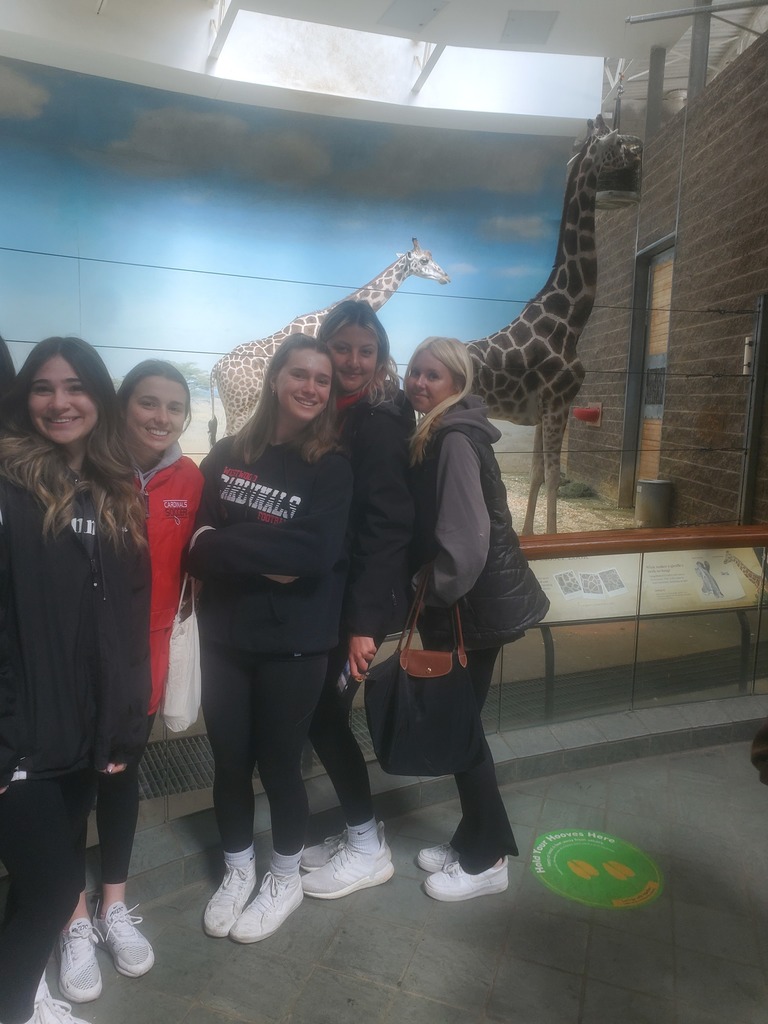 Congratulations to the new Eagle Scouts who were recognized at the Board of Education meeting last night. The Board provided certificates to Alexander Charles Doell, Ilay Halil Guler, and Mark Evan McClair. We are very proud of them!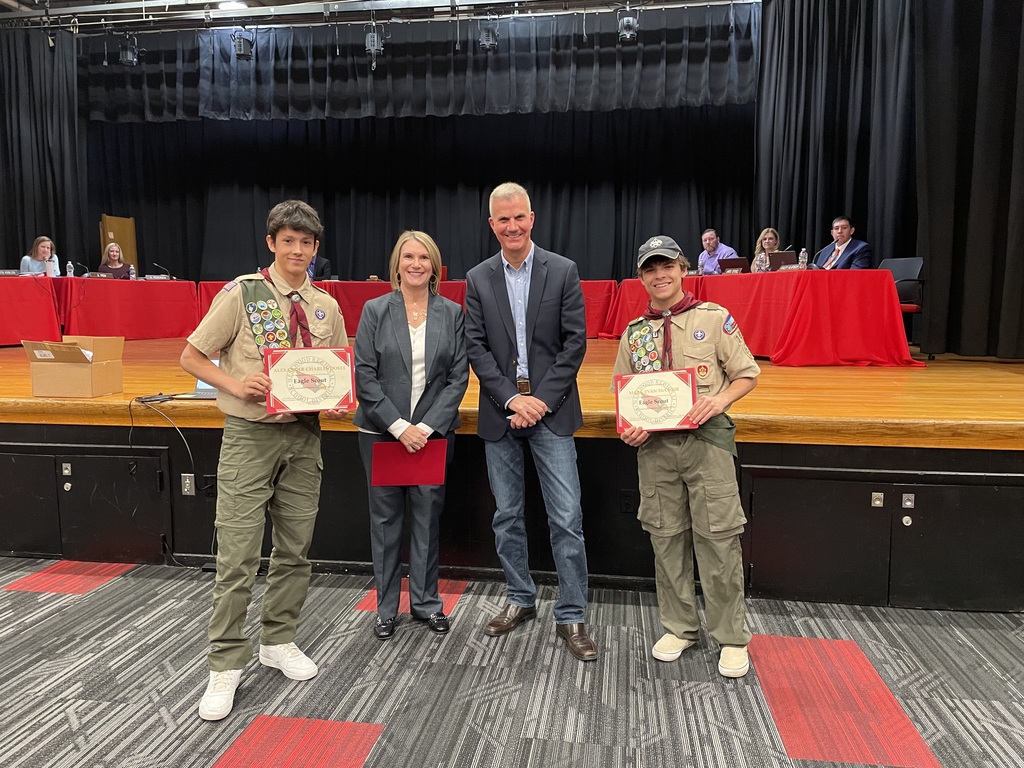 Thank you to Ms. Murray for presenting on our Work Based Learning Program (WBL) as well as several of our students for sharing their experiences at last night's Board of Education Meeting. This is a great experience for our seniors!
https://sites.google.com/wwrsd.org/dinamurray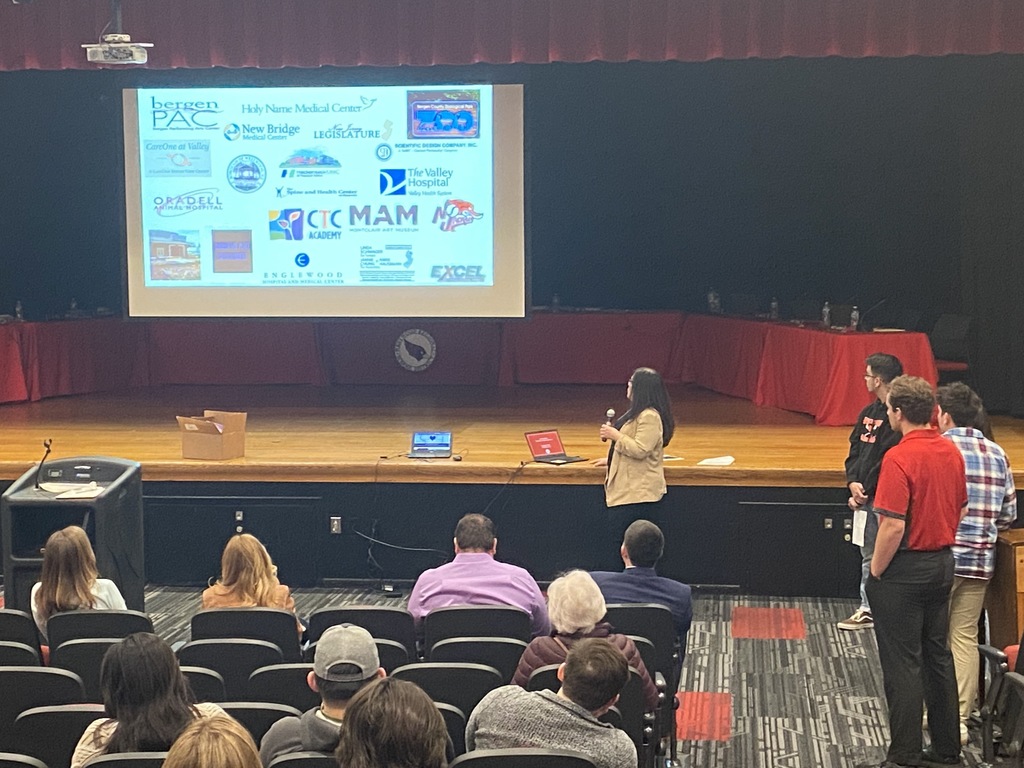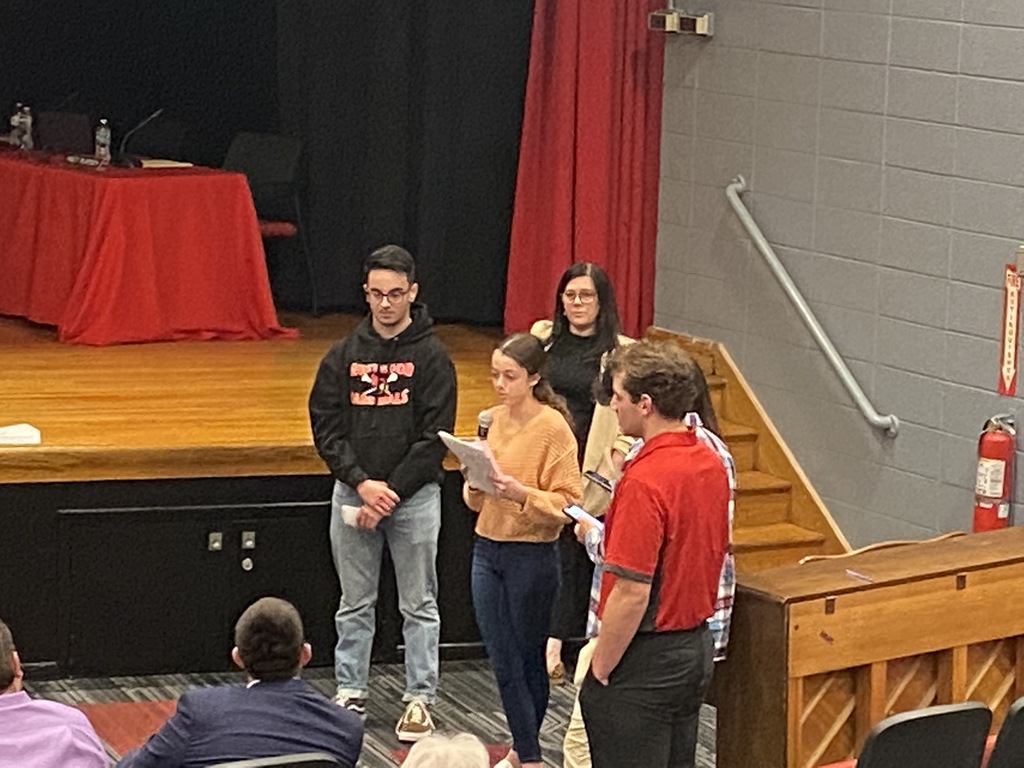 Congratulations to Alexander Doell, Mark McClair, and Ilay Guler for earning the rank of Eagle Scout. Thank you to the Board of Education for recognizing their achievement at last night's meeting!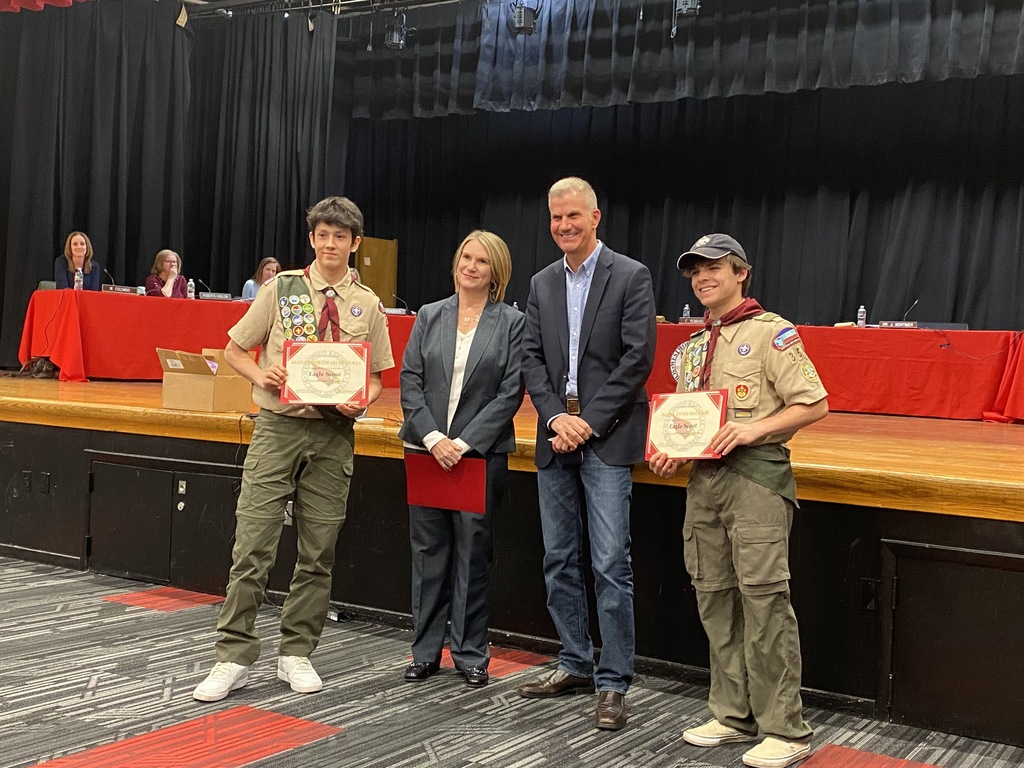 With state testing just around the corner, Ms. Williams is working alongside our students supporting the notion to release any doubts or worries they may have about testing. Our children were encouraged to shred their fears, worries, and doubts away! We are proud of you already!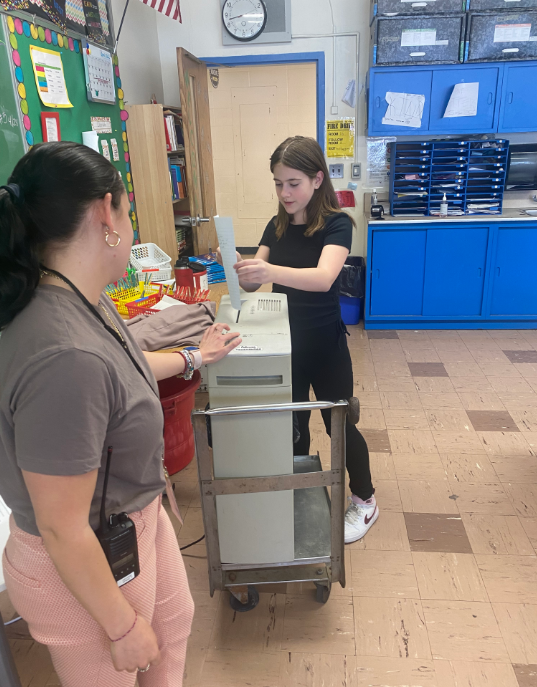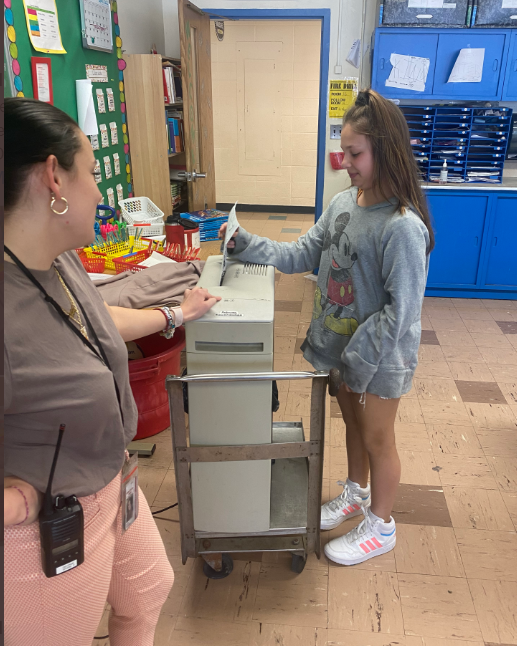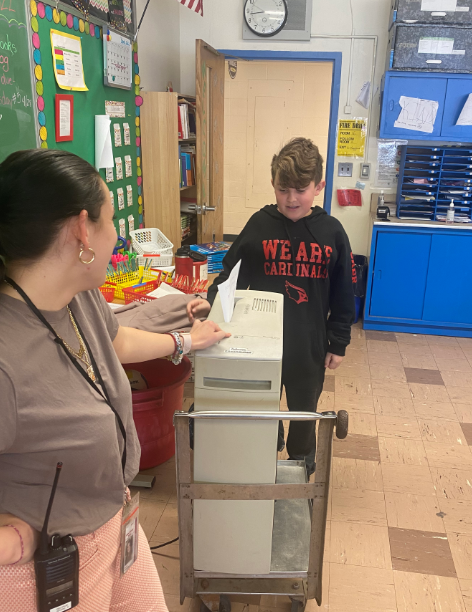 Recently, Westwood Girl Scout Troop 98370 completed some beautification work at Brookside School! The girls cleaned up weeds and cleared the front garden beds. They also planted many flowers to make the front look fantastic!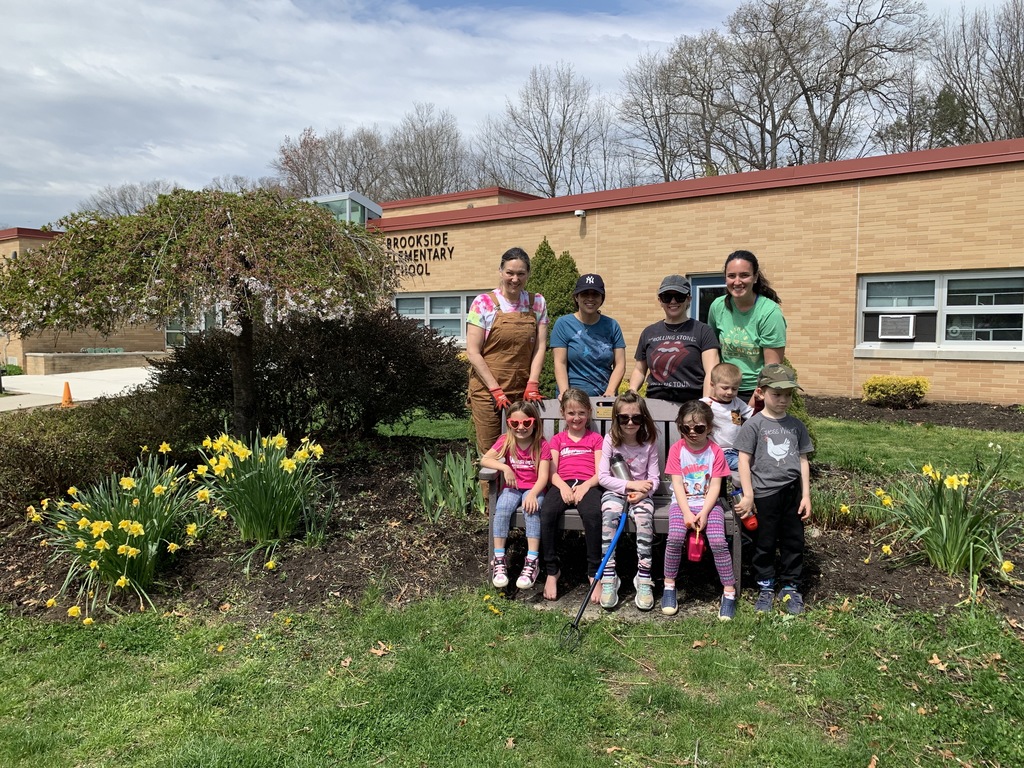 Wellness Wednesday can also show how we help and support each other, while showing how much we love our Cafeteria Ladies!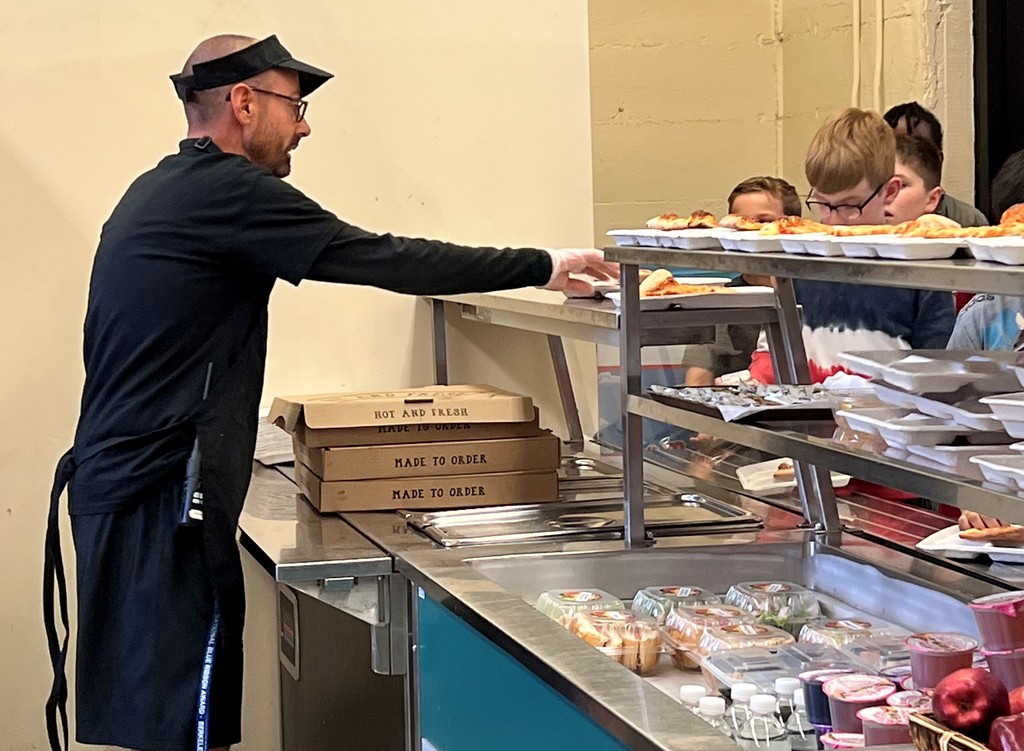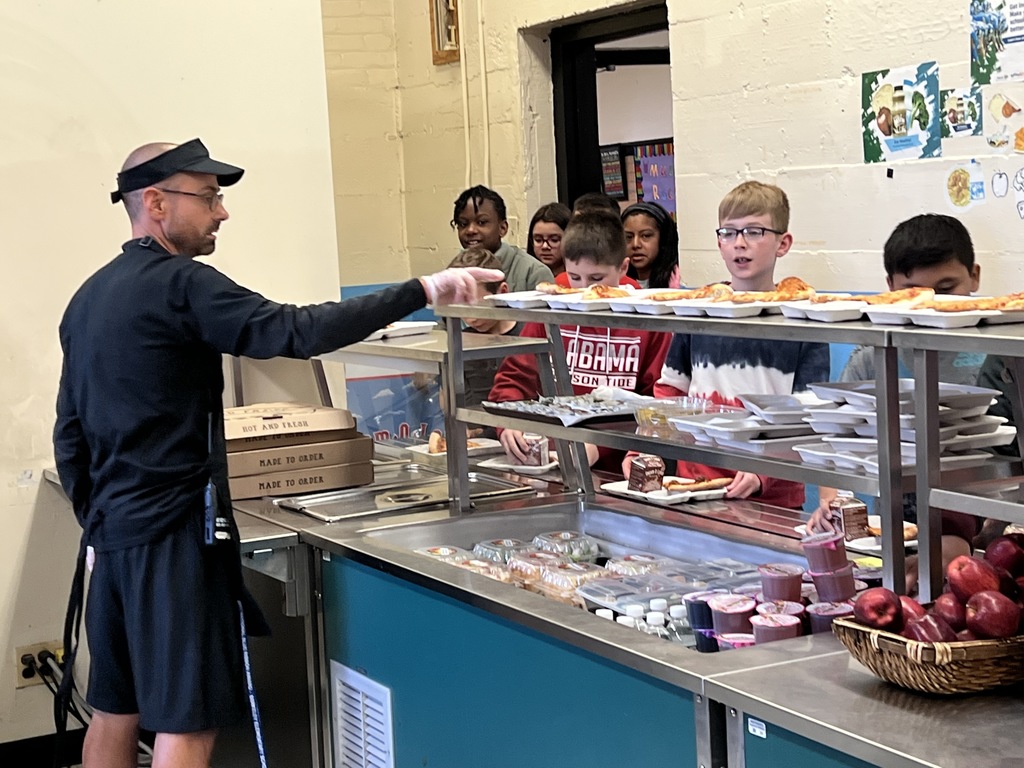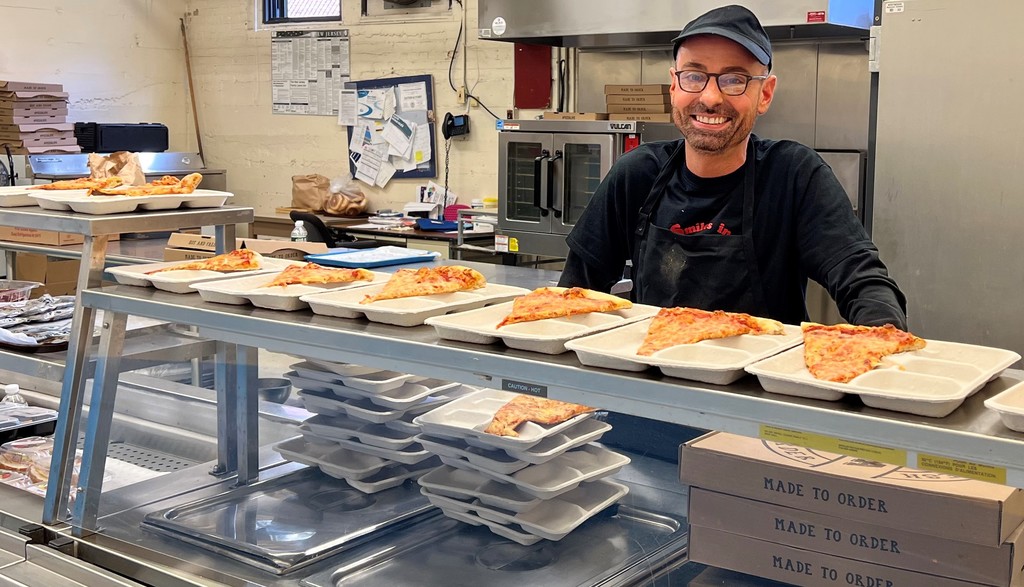 On April 29th, one of our High School Rocket League teams, Cards FC 1, will be competing in the Championship Game of the PlayVS Eastern Region Esports Playoffs. Come support our players and join the Livestream on the WWRSD Esports Youtube Page at 4:00pm! GO CARDS!
JFG welcomed author Beth Ferry with open arms! Our children were encouraged to be creative, use their imaginations, and work hard toward achieving their dreams. Thank you to our amazing PSO for organizing the "first" in-person assembly for many of our students!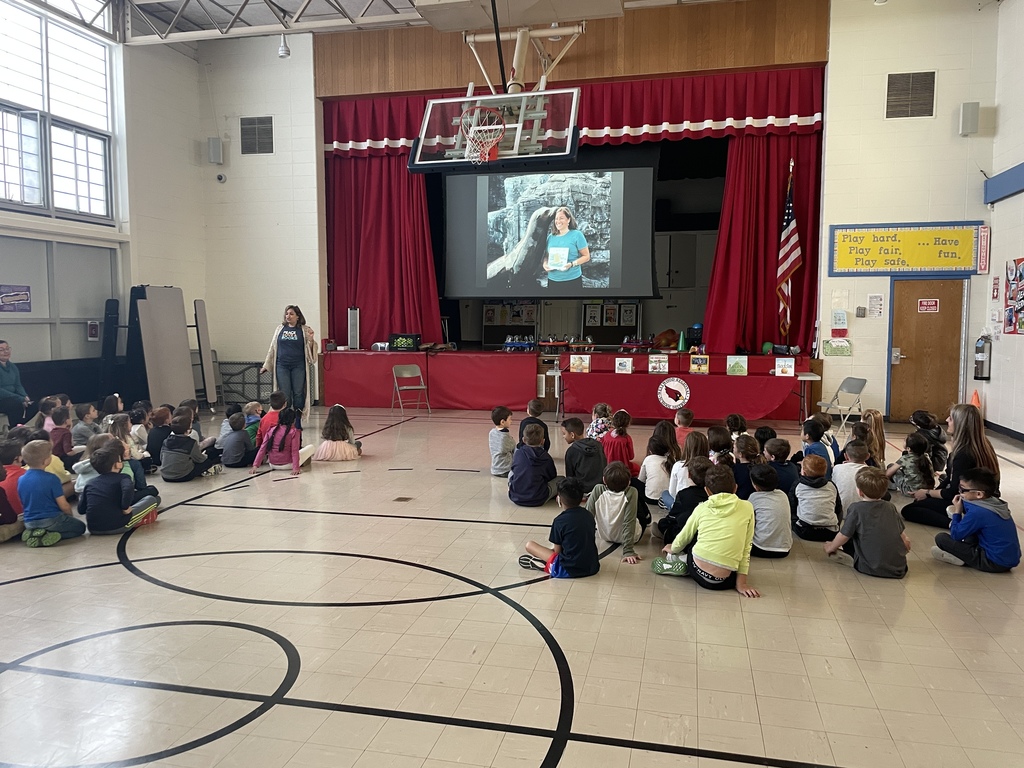 What an amazing Open House last night! It was heartwarming to see our students' smiling faces as they showed off all of their hard work. So great to feel like a community once again :) Thank you to all who attended and to the teachers for their dedication!