ESL students in second grade continue to practice their listening comprehension skills both at school and from home.
We started reading biographies today in Reading Workshop and loved discussing our famous person in our Zoom breakout rooms.

Westwood's varsity debate team started off the new year by participating from home via zoom 'at' Leonia High School. Marta Bystrowska and Olivia Larsen won third place team overall! Grace Mohr won best judge!! Congratulations to all! Go cards!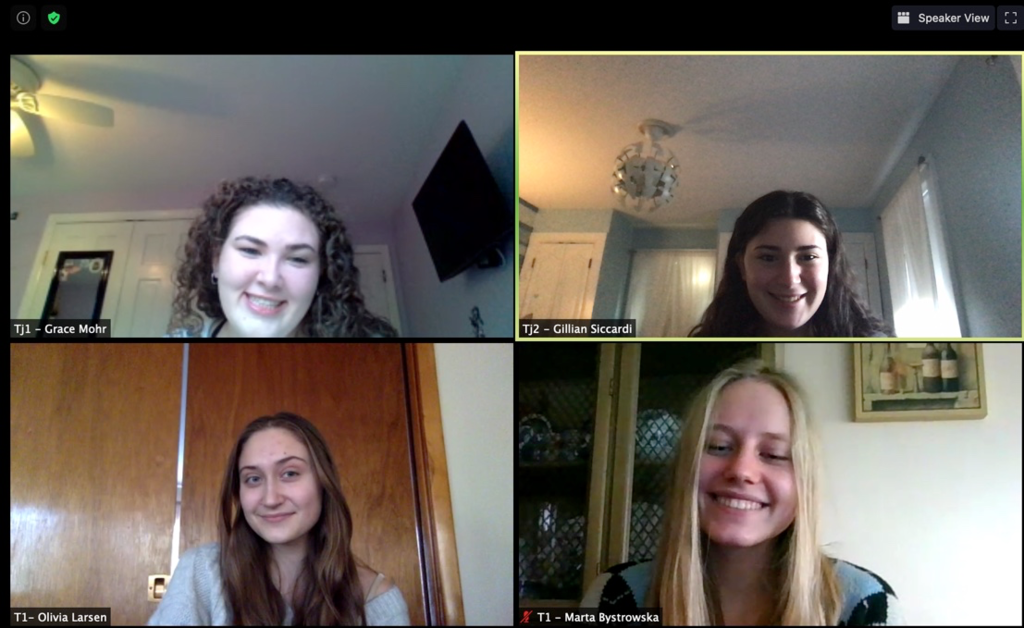 Students used items that would typically be discarded to create Found Art. The spark plugs can even be changed out on this lawnmower!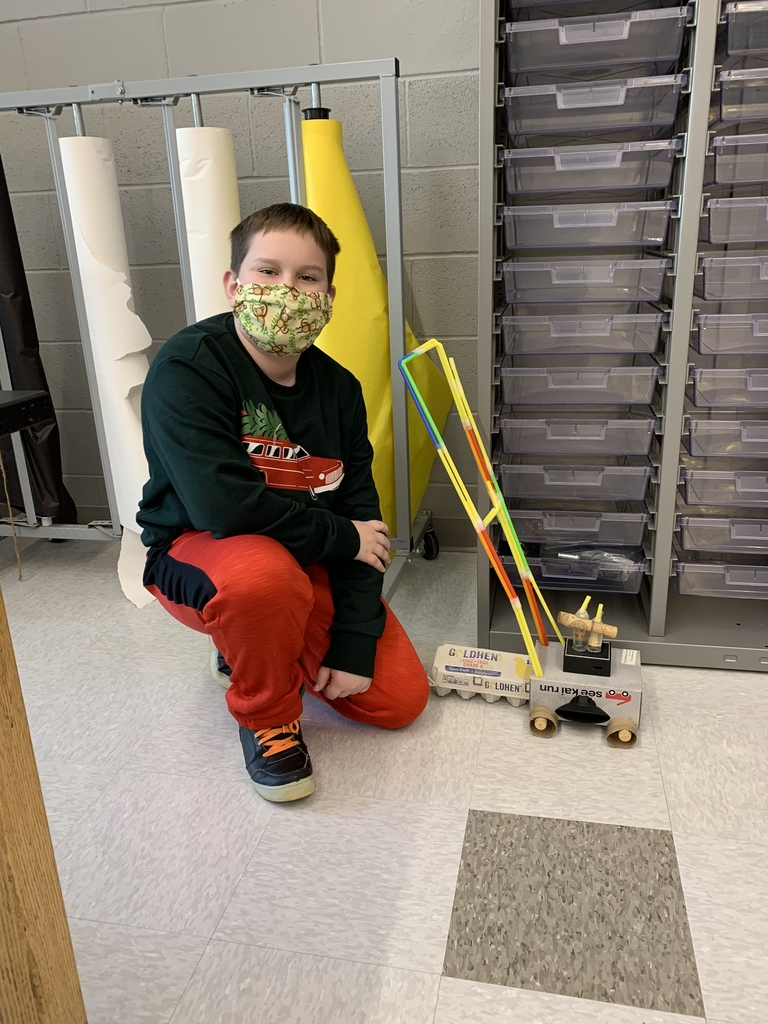 Mrs. Kemple's Biology classes made bread dough and watched the dough rise to learn about fermentation. Some students participated from home via zoom!

Sixth graders are building and testing paper glider designs as part of the brainstorming process after learning about Newton's three laws and how it relates to flight and aerodynamics!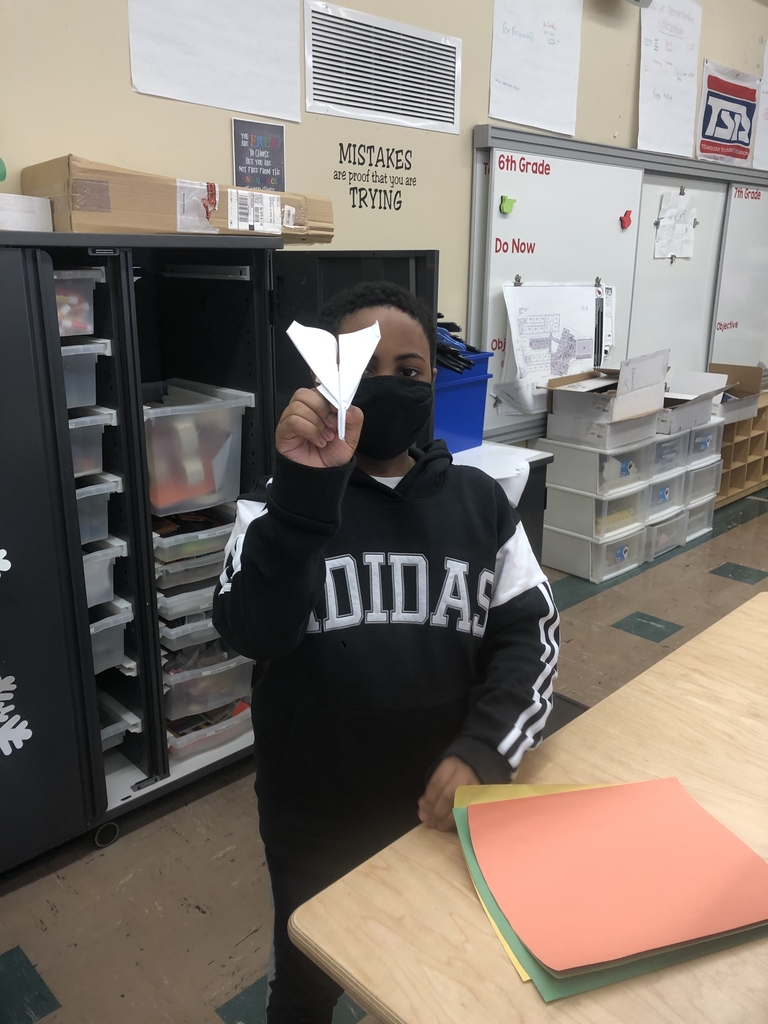 Students in AP Physics 2 are in for a shock as Mr. Chen shocks himself to help students study electric field and potential concepts using a Whimhurst Generator and a Van de Graaf machine.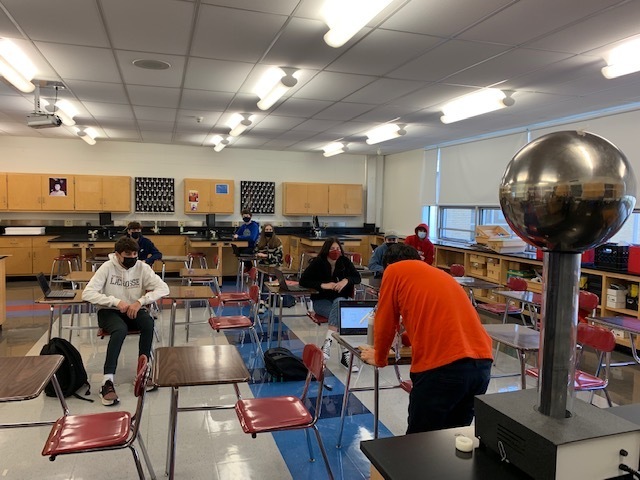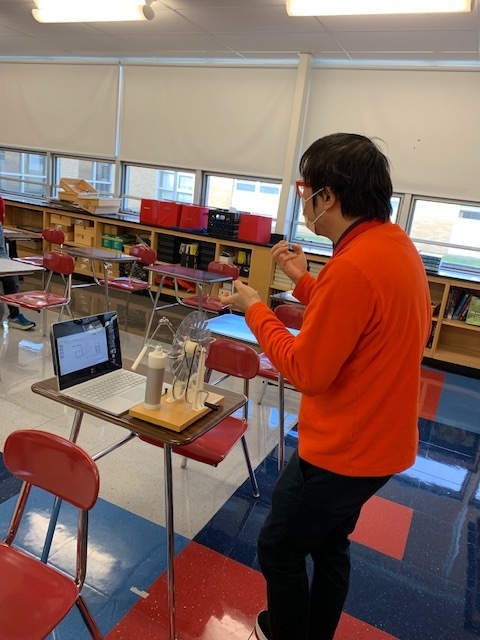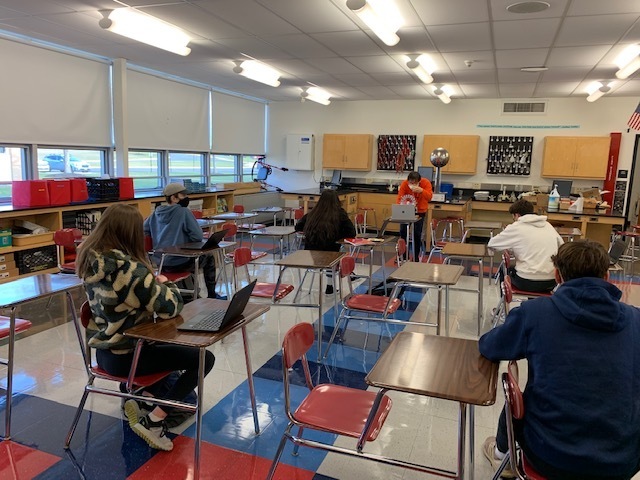 Creating the authors of our future!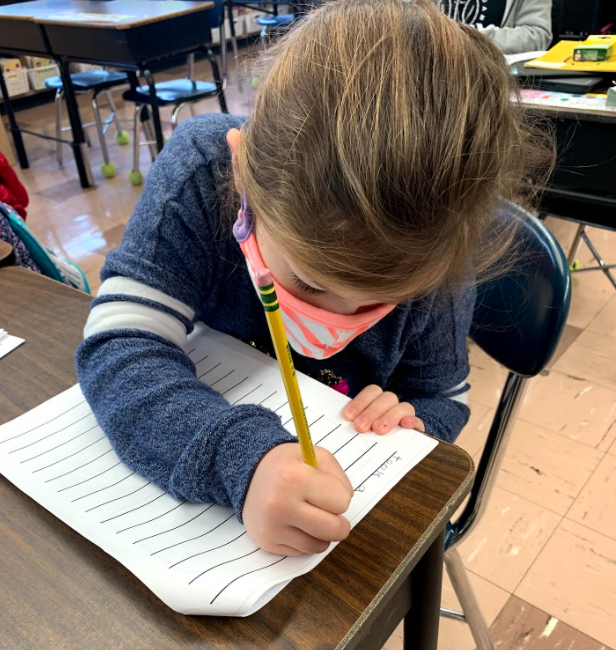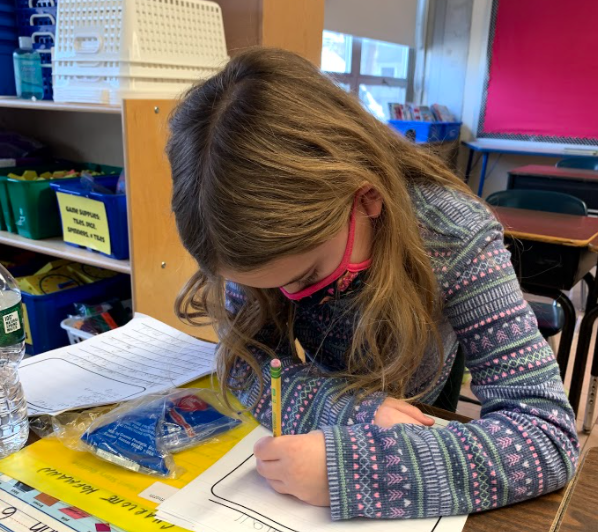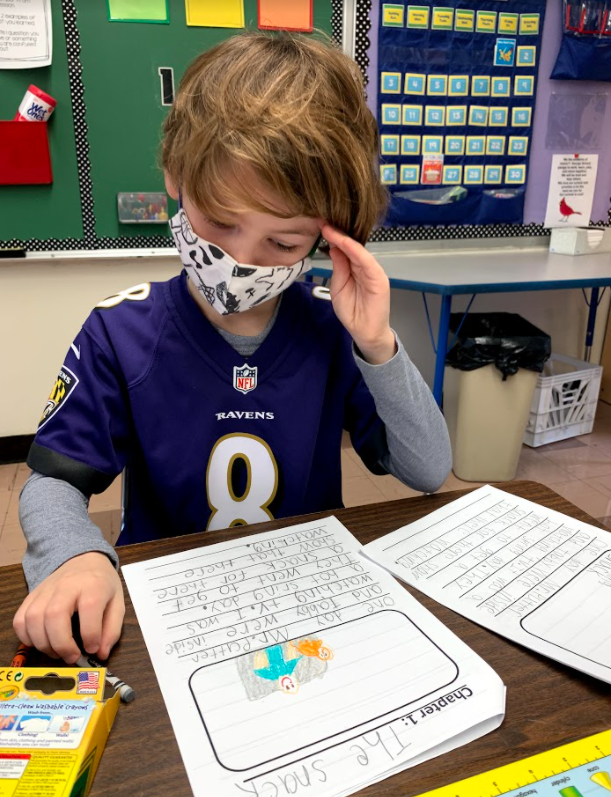 The New Year lets us reflect and resolve our goals, best practices, and positive change!
JFG's first Wellness Wednesday of 2021! 2021 is our year to focus on self-care & being kind to ourselves. This notepad is dedicated to being all about us - using it for self-care reminders, positive & creative thoughts, and/or dreams & goals!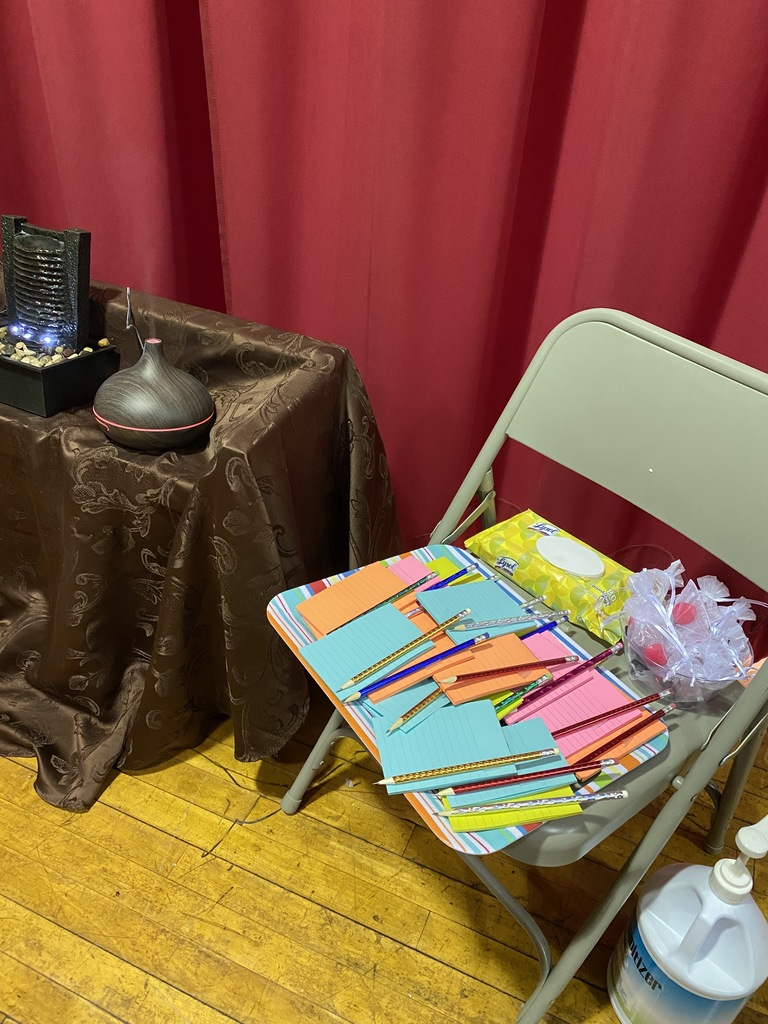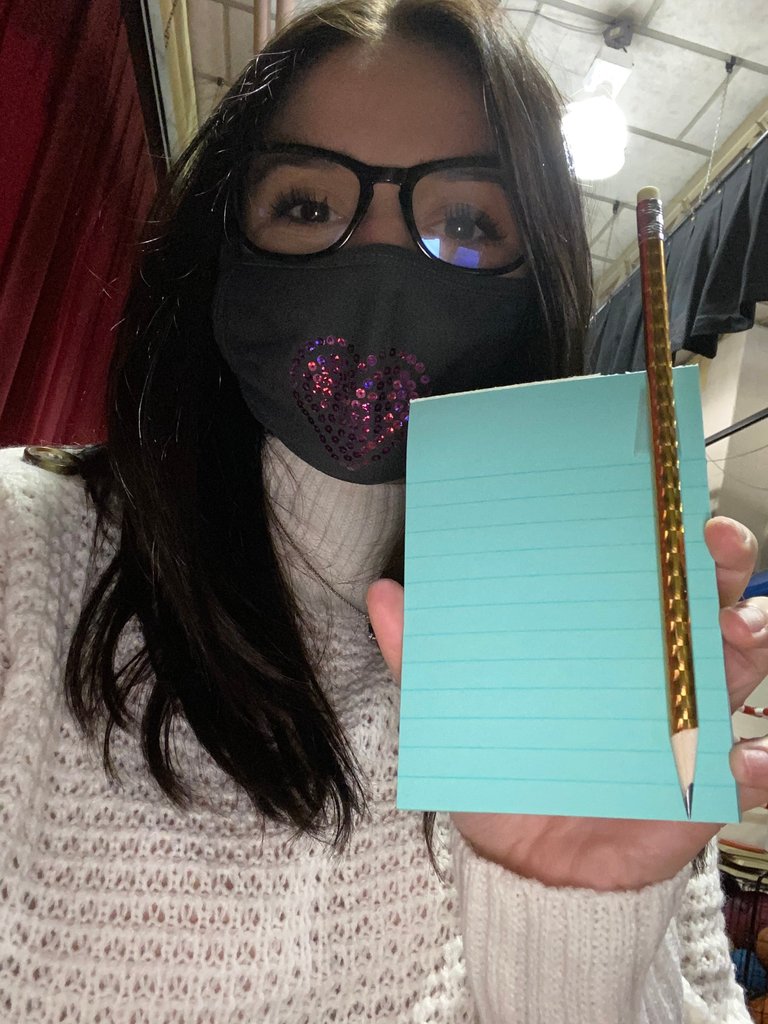 Happy New Year! Using their Writer's Toolbox, hybrid and remote Fifth Graders started the New Year by writing goals and resolutions. Students thought of personal and academic goals and provided examples of ways to achieve their goals.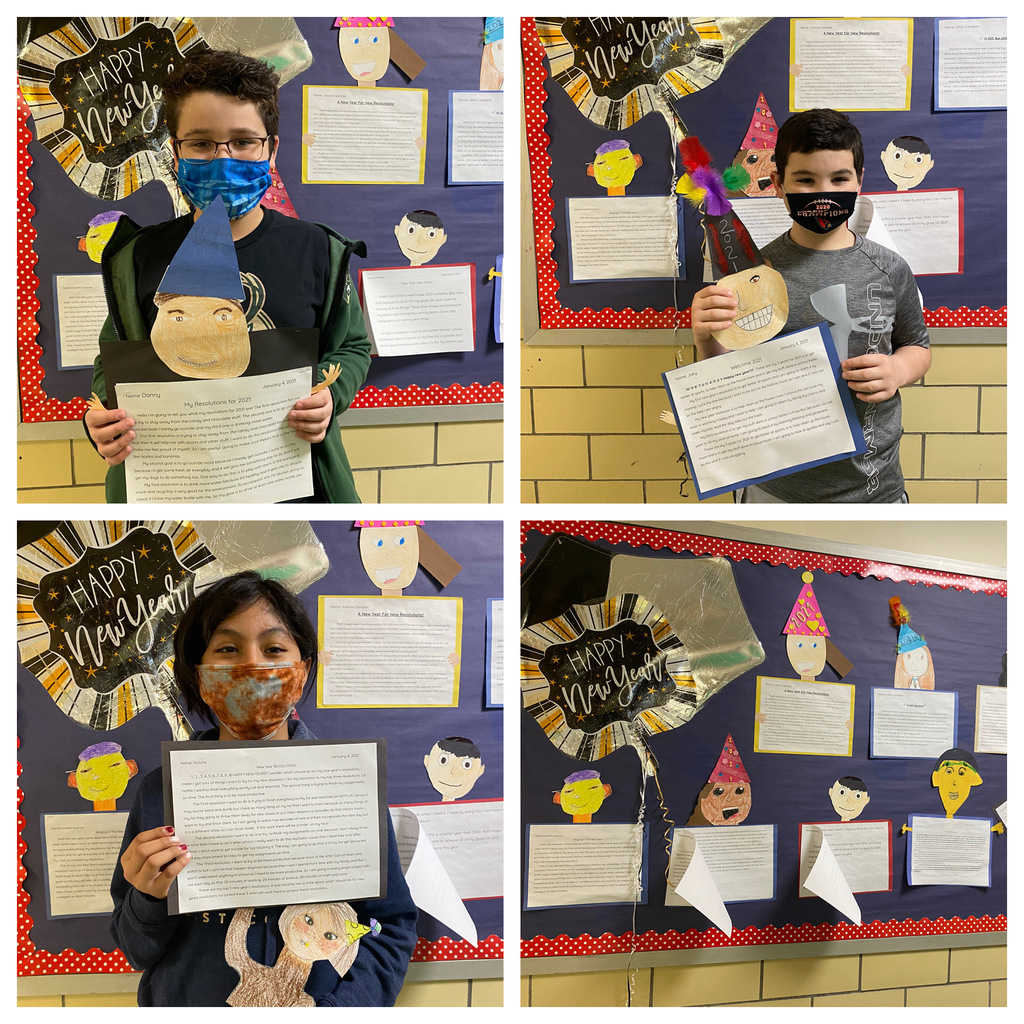 Kindness Challenge for 1/5/21... List 5 things you are grateful for!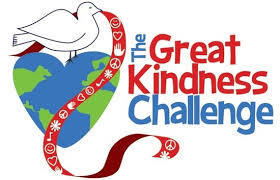 Students in Mr. Gunneson's Digital Electronics class assemble components on a solderless circuit board. The lesson was making sound come out of a speaker.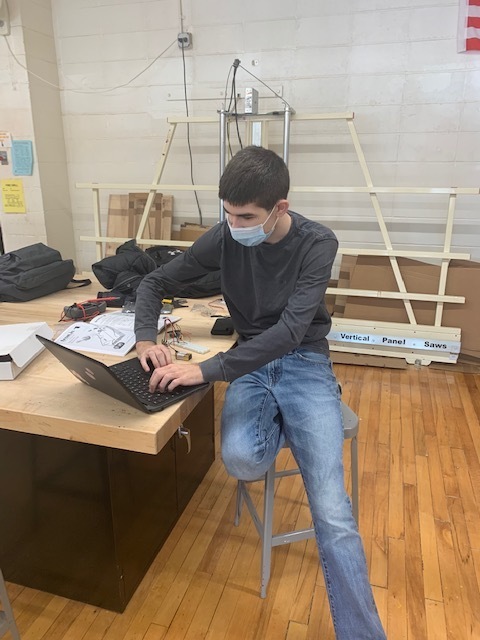 The High School has been "Flocked"! It was great seeing this out front this morning! Love this fundraiser for the class of 2021! Cardinal Pride!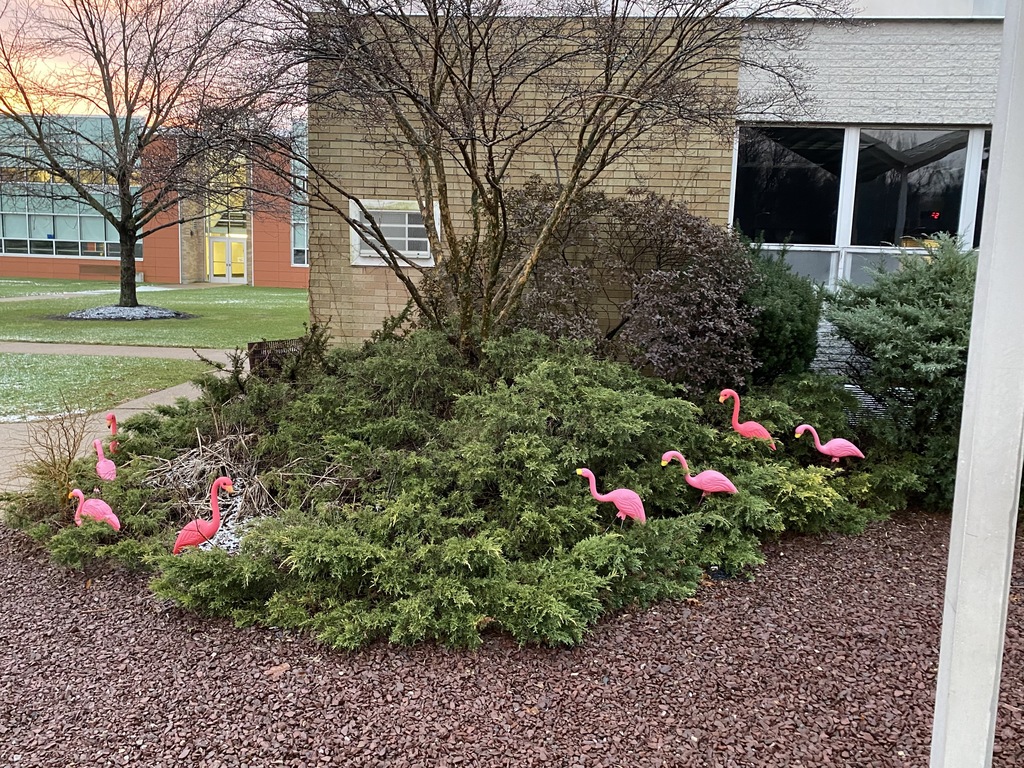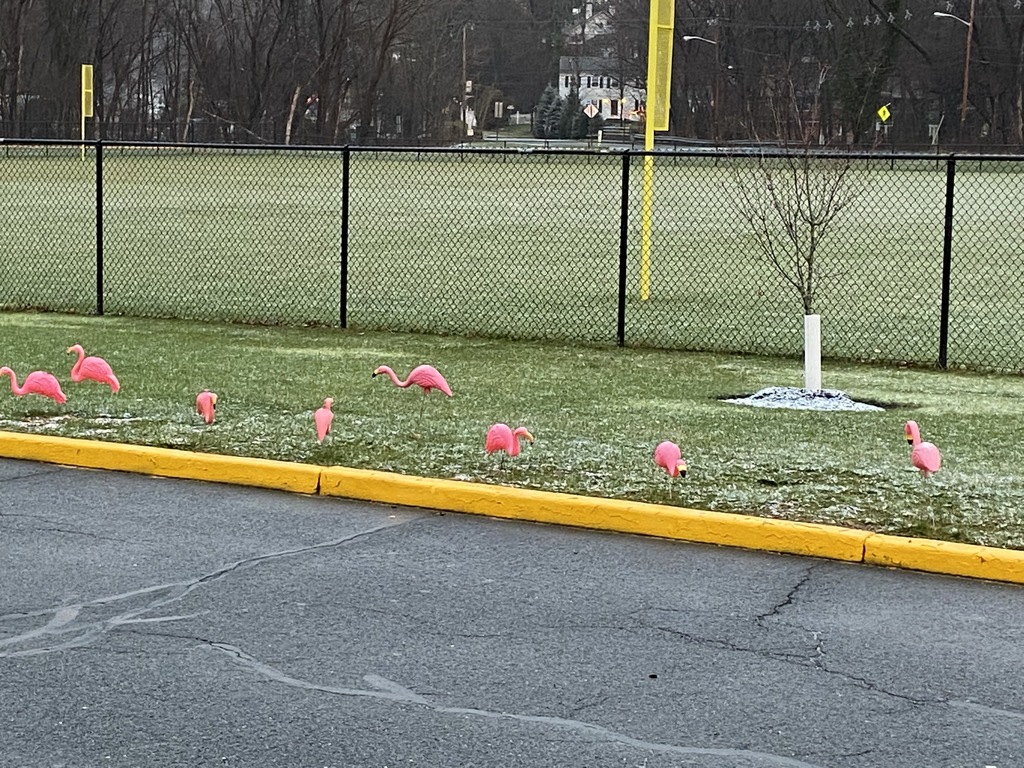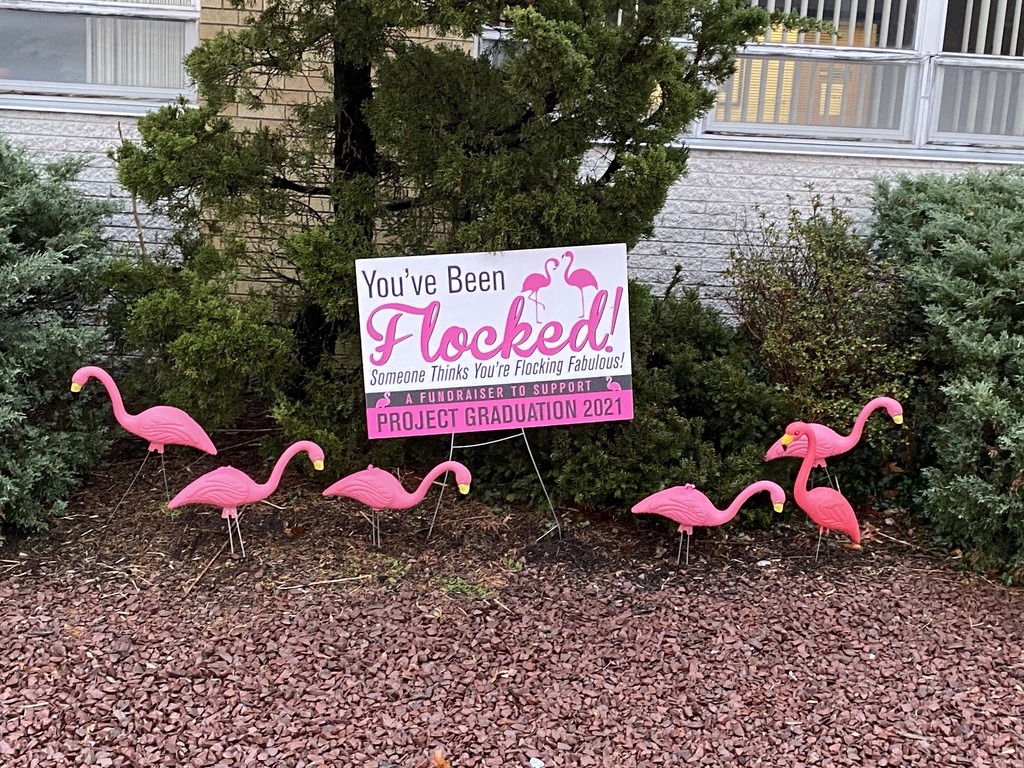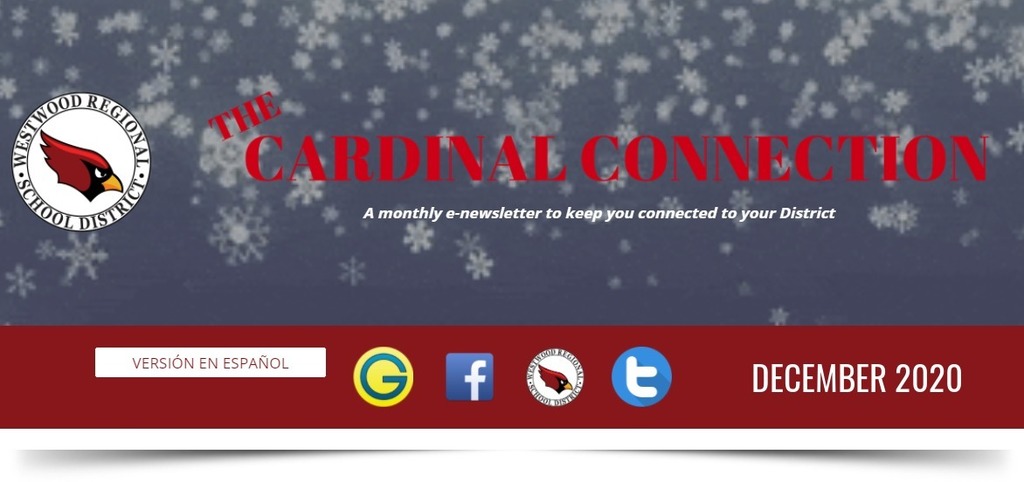 The WRMS Music Department would like to wish you all Happy Holidays and a wonderful break! Please view our Holiday Showcase to see what some of our extra-curricular ensembles have been working on!
https://youtu.be/dLAq3gmOps8

Thank you Ms. Lizzi and Mr. Barbieri for spreading some musical cheer during morning drop off for all to enjoy!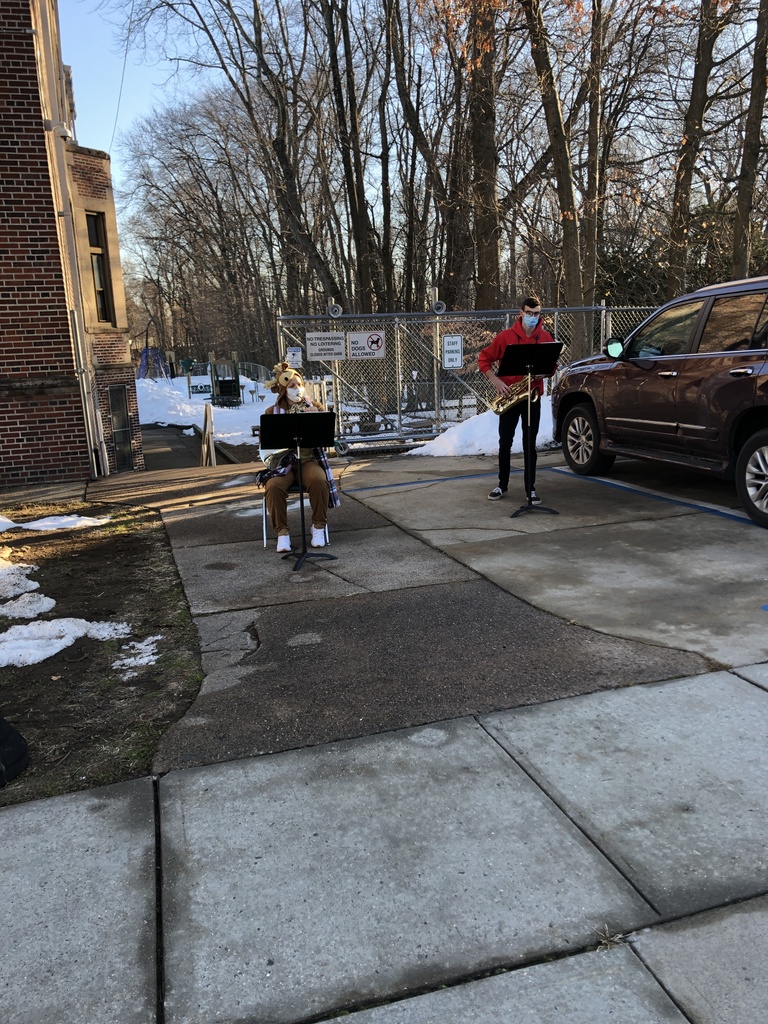 Berkeley wishes everyone Healthy Holidays and a Bright 2021! Please also enjoy the K-12 Music Department Holiday Music Performance:
https://tinyurl.com/yawrkffy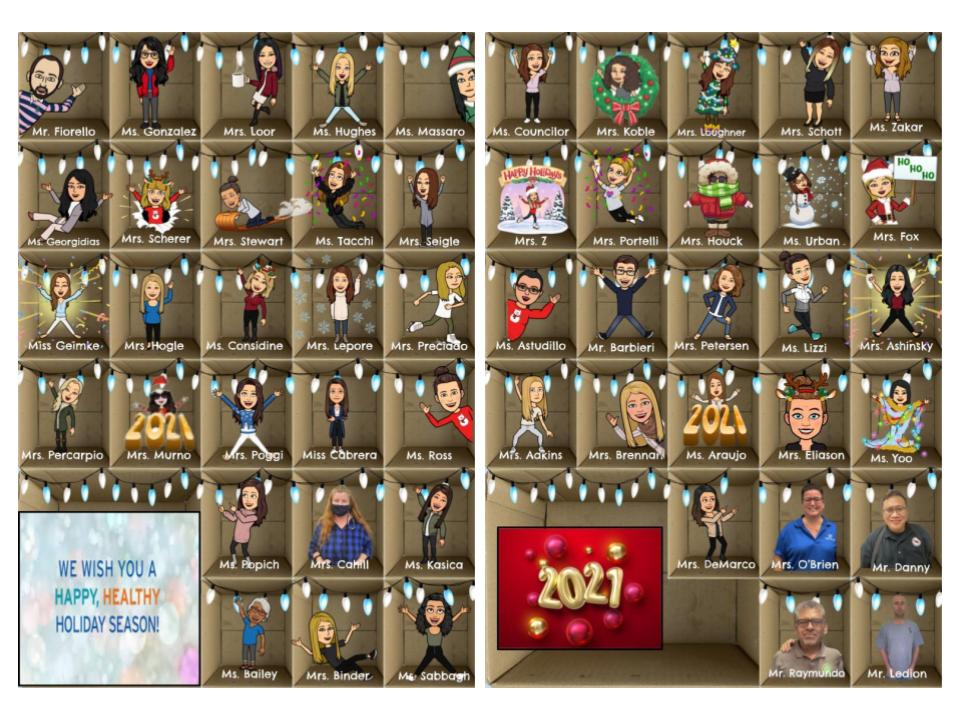 Third graders participated in a virtual field trip today with Suez Water learning about the water cycle!

Students in Physics followed a series of instructions to build gumdrop domes & explain how forces affect their building design. Then they were tasked with changing one variable such as base size or number of sides & predicting/testing the effectiveness of their design change.